August 12, 2014
Harry Mok
,
UC Newsroom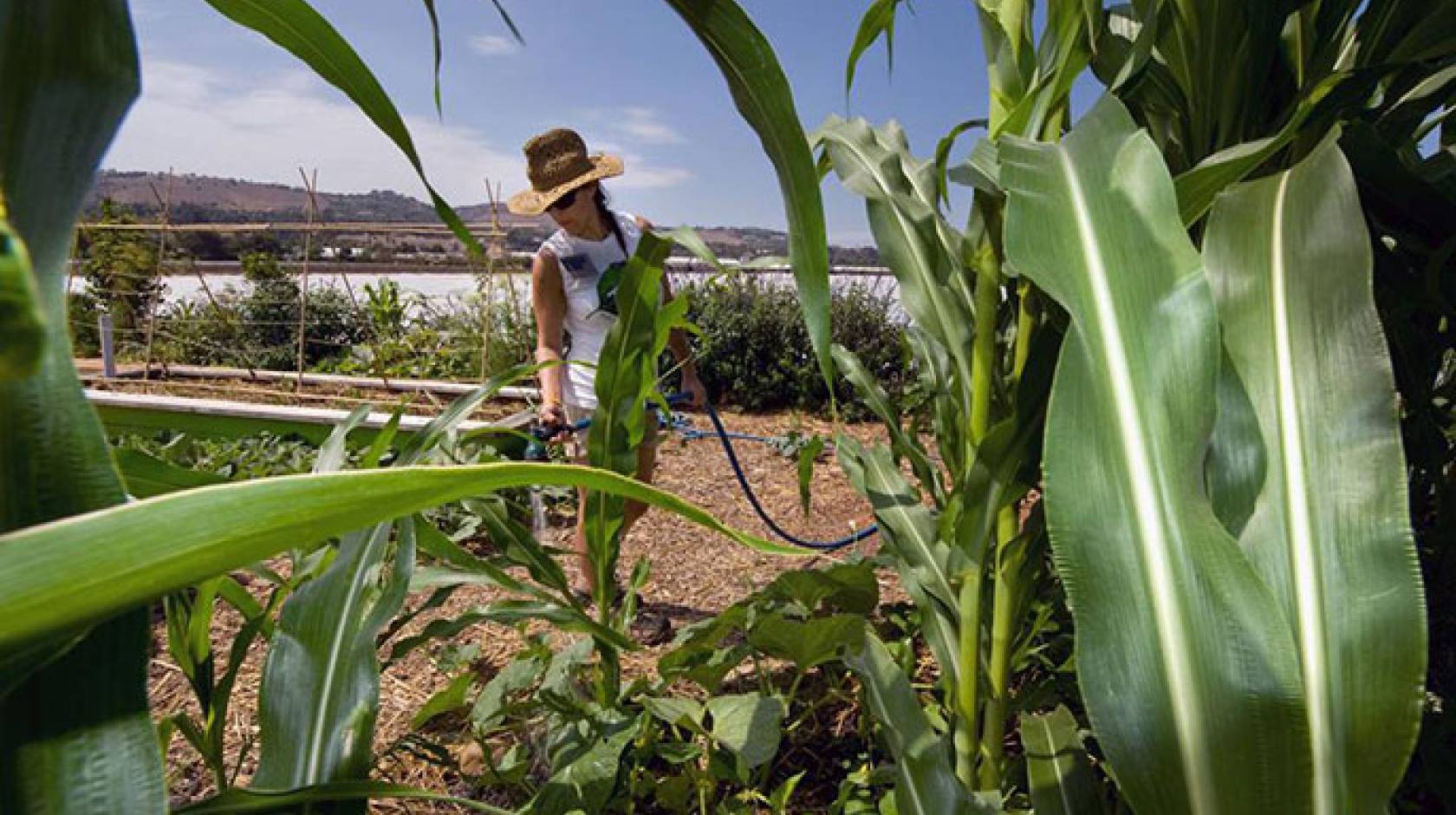 Credit: Steve Zylius/UC Irvine
UC Irvine nabbed the top spot in Sierra magazine's "Cool Schools" ranking of the nation's greenest universities — but the accolades don't stop there: All of UC's undergraduate campuses were included in the list of the country's most sustainable colleges.
UC Irvine made the top 10 of the Sierra Club magazine's "Cool Schools" list for the fifth consecutive year and will be featured in the September-October issue, which highlights sustainability practices at universities and how they are addressing climate change.
Sierra commended UC Irvine for its academics and research around climate change issues, three on-campus solar power projects, and energy efficiency and water conservation efforts that surpass federal, state and UC sustainability policy goals
"At our commencement ceremony this year, President Obama praised UCI for being 'ahead of the curve' on climate change research, energy efficiency and sustainability," said Howard Gillman, UC Irvine's interim chancellor and provost. "Sierra magazine's No. 1 ranking is further recognition of our national leadership in these areas."
UC Irvine rose to the top spot in the rankings after placing third last year. This year's rankings for other UC campuses were:
UC San Diego 17th
UC Santa Barbara 24th
UC Berkeley 32nd
UC Santa Cruz 35th
UC Merced 51st
UC Davis 55th
UCLA 60th
UC Riverside 90th
The "Cool Schools" rankings were devised from a survey of sustainability practices at 173 four-year undergraduate universities in the United States. UC campuses have been routinely represented in the top 10 of the rankings since Sierra began publishing them in 2007. And last week, UC Irvine and UC Santa Barbara were named to Princeton Review's "Green Honor Roll" for their sustainability efforts.
Given UC's national leadership on all things green, the rankings only affirm what UC students, faculty and staff already know: UC weaves sustainability into everything it does, from curriculum, research and student activities to its construction practices and daily operations.
Its sustainability policy, enacted in 2003, guides campuses in nine areas: green building, clean energy, sustainable transportation, climate protection, sustainable operations, waste reduction and recycling, environmentally preferable purchasing, sustainable foodservice and sustainable water systems.
Now, UC President Janet Napolitano is pushing the bar even higher.
Since becoming president last year, she has pledged that UC will cut potable water use by 20 percent over the next six years. And she set a 2025 deadline for UC to achieve carbon neutrality by reducing its net greenhouse gas emissions to zero.
Earlier this summer, she appointed a Global Climate Leadership Council to help the university achieve its carbon neutrality goals, an ambitious undertaking that will make UC the first large research university in the country to do so.
Wendell Brase, UC Irvine's vice chancellor for administrative and business services and co-chair of the council, said it was heartening to see UC's commitment reflected in the Sierra Club rankings.
"We value the Sierra Club's acknowledgment of UCI's leadership in this arena, and we're honored to be in the company of other institutions with distinguished reputations for environmental stewardship," Brase said.