March 21, 2017
Pat Harriman
,
UC Irvine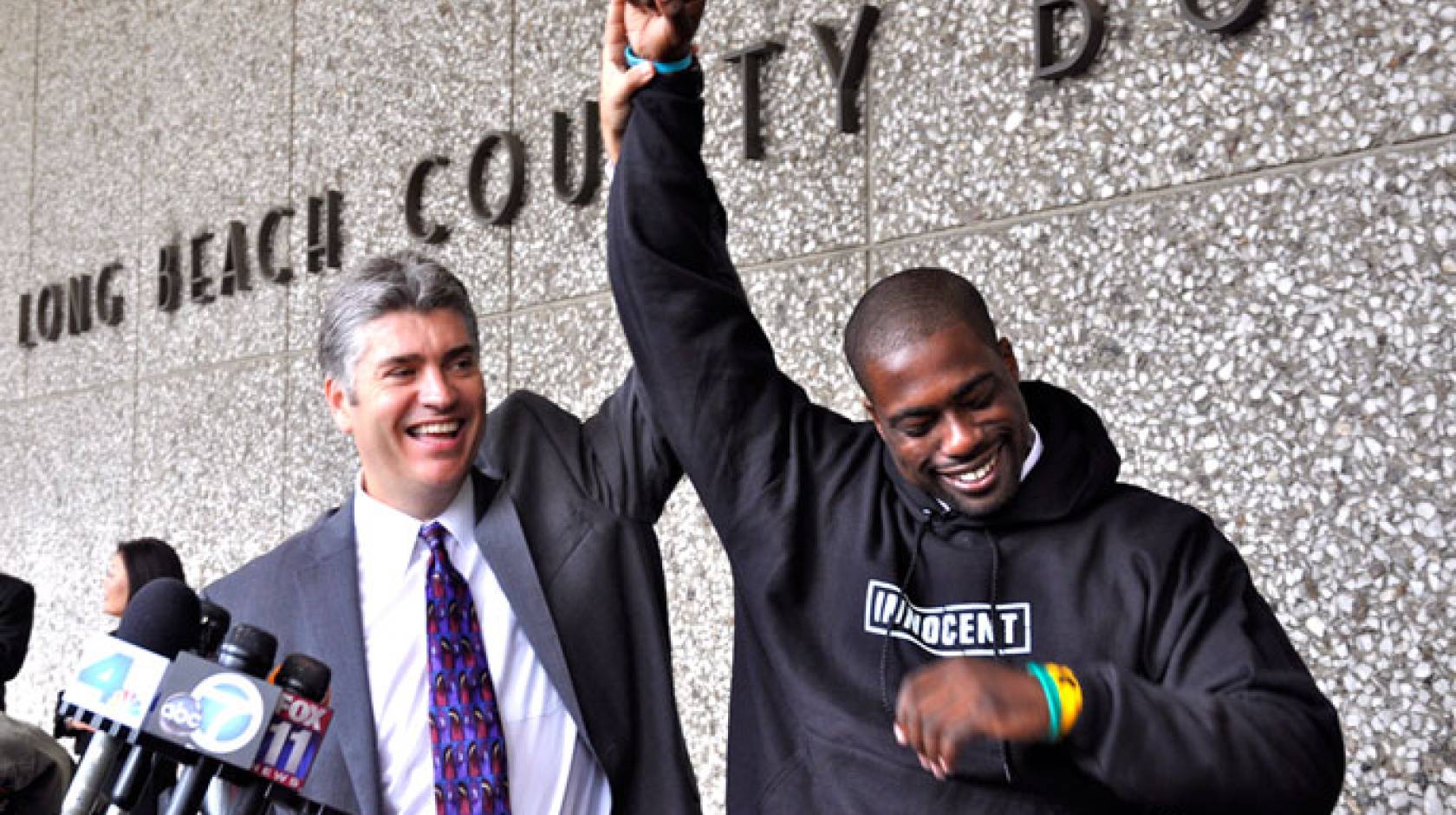 Credit: National Registry of Exonerations
The University of California, Irvine Newkirk Center for Science & Society is now the institutional home for the National Registry of Exonerations, the internationally recognized repository of information and research on exonerations of innocent defendants convicted of crimes in the U.S.
A joint project of the UC Irvine Newkirk Center for Science & Society, University of Michigan Law School and Michigan State University College of Law, the NRE was founded in 2012 in conjunction with the Center on Wrongful Convictions at Northwestern University School of Law. The registry, which relies entirely on public information, collects, analyzes and disseminates detailed data on every known exoneration since 1989. These are the cases in which a person was wrongly convicted of a crime and later cleared of all the charges based on new evidence.
"This is an important milestone for UC Irvine and the Newkirk Center for Science & Society," said Simon Cole, professor of criminology, law & society and director for the Newkirk Center for Science & Society. "The registry is a dynamic project that enhances our longstanding tradition of research and teaching in the area of wrongful convictions and strengthens our commitment to studying the interaction between science and social justice across disciplines, including law, criminology and literary journalism."
According to the latest report from NRE, the 166 exonerations in 2016 ­set a record high for the third year in a row, averaging more than three per week. The registry provides data on the types of crime committed, including homicide, sexual assault, child sex abuse and drug crimes; some of the factors that contributed to the defendants' wrongful convictions, such as official misconduct, false confessions, eyewitness misidentification and false or misleading forensic evidence; and breakdowns of exonerations by state, by race and gender, and by year. Last year, California's nine exonerations put it at number four in the nation, behind Texas' 58, Illinois'16 and New York's 14.
The record number in 2016 pushes the registry past 2,000 exonerations. "That's 2,000 individual stories about a person who was convicted and exonerated," Cole said. "This demonstrates the vital role the Registry plays as a source of information in helping to prevent future wrong convictions."