August 11, 2015
Harry Mok
,
UC Newsroom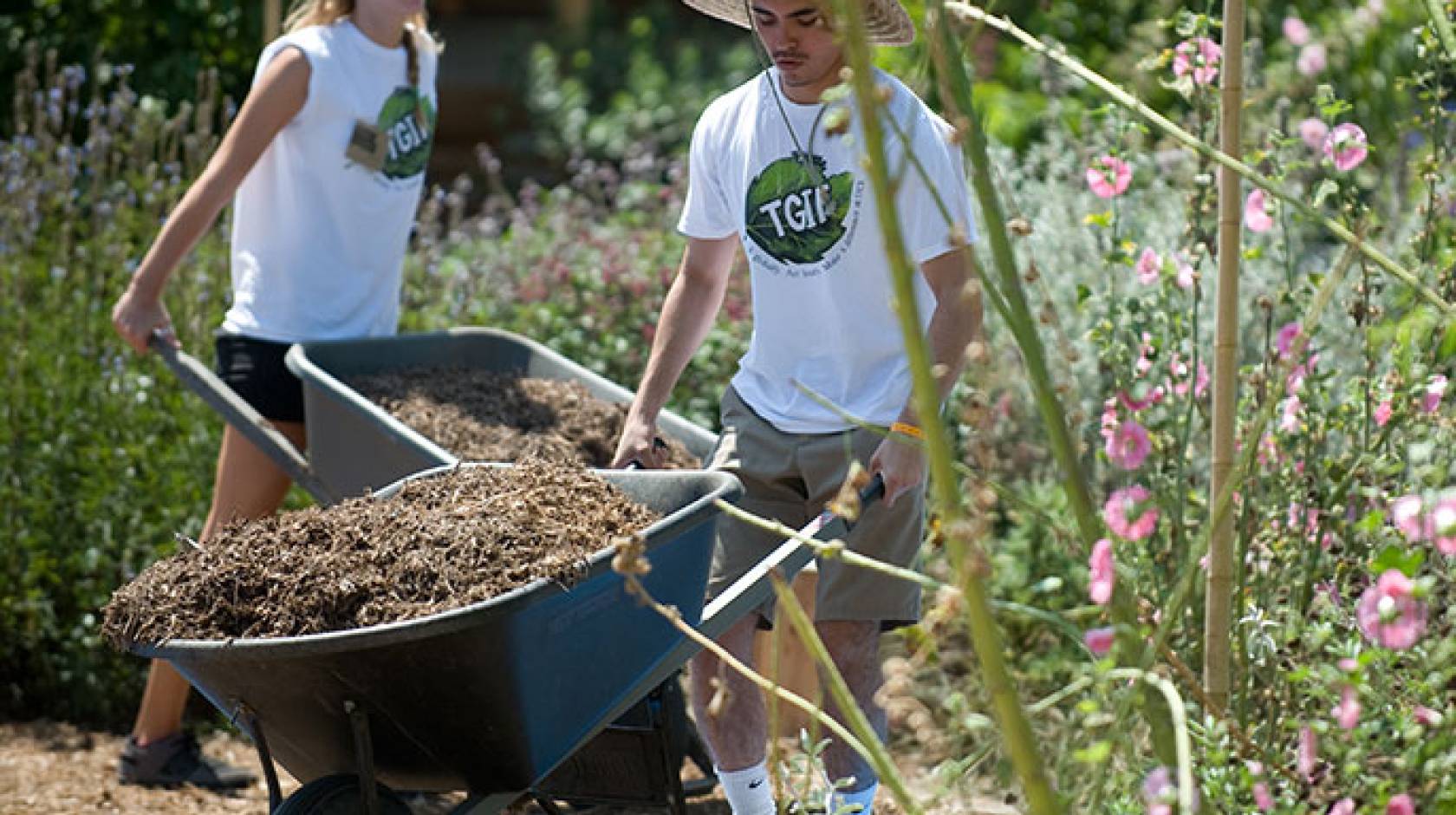 Credit: Steve Zylius/UC Irvine
UC Irvine is the coolest school in the country again. For the second year in a row, the campus topped Sierra magazine's list of the nation's greenest universities, becoming the first to earn the No. 1 ranking in consecutive years.
Four other UC campuses — Davis, San Diego, Berkeley and Santa Barbara — also made the environmental magazine's 2015 "Cool Schools" list of 20 universities that Sierra said display "a deep and thorough commitment to protecting the environment, addressing climate issues and encouraging environmental responsibility."
"The University of California absolutely dominates our ranking thanks to the system's remarkable commitment to sustainability, and its in-progress plan to be carbon neutral by 2025," said Sierra Lifestyle Editor Avital Andrews. "Other systems should look to the University of California as an example of how to effectively set attainable environmental goals and standards."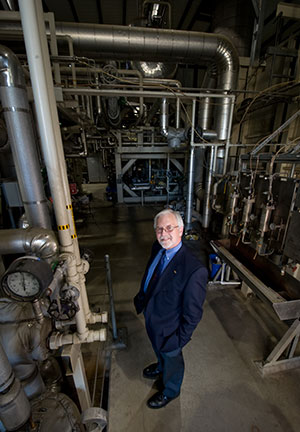 Characteristics that Sierra said were common among its "Cool Schools" honorees: dining halls that serve organic and local foods, waste systems that divert trash away from landfills, transportation options that keep students and staff out of cars, academic programs that are heavily eco-focused, and strong methods in place to conserve water and energy.
UC Irvine has ranked in the top 10 for six consecutive years, and Sierra cited the campus's three solar power projects, its 19-megawatt turbine cogeneration power plant and energy efficiency goals that are consistently surpassed as reasons for its top ranking on this year's list, which was released today (Aug. 11).
"We're thrilled that our successes in energy efficiency and greenhouse gas reduction — both in campus infrastructure and research — have garnered this recognition," said UC Irvine Chancellor Howard Gillman. "We have people dedicated to zero-waste and water preservation projects, alternative energy research and more. It's a testament to a campuswide commitment from students, faculty and staff to preserve our planet and help create a greener and healthier Earth."
UC Davis ranked second for 2015 and has been in the top five in four of the past five years, including the No. 1 spot in 2012. Among the campus's signature sustainable attributes are West Village, the nation's largest planned zero-net energy community, and the world's first LEED-platinum certification for its winery, brewery and food research complex.
"We are happy for this recognition, and so proud of all the staff, faculty and students who make it happen year after year after year," Chancellor Linda P.B. Katehi said. "The UC Davis community is not only dedicated to sustainability on our campus, but all around California, our nation and the world."
UC San Diego moved up 10 spots from last year to rank seventh in 2015. Among its sustainability accomplishments during the past year are a program to use reclaimed water in cooling towers that saved 300,000 gallons of potable water per day and the conversion of 128,000 square feet of turf into drought-tolerant landscaping.
"It is an honor to be recognized as one of the nation's top colleges for our commitment to protect the environment," said UC San Diego Chancellor Pradeep K. Khosla. "Sustainability is part of our institutional DNA, imparted to us by UC San Diego's early scientists like Roger Revelle, one of the university's founders and a pioneer of climate change research. We have built upon their legacy to become a living laboratory of sustainable solutions that benefit our local and global communities."
UC Berkeley, ranked 10th, was lauded for its green transportation initiatives and the sustainability of its dining halls, which offer organic and locally produced food.
"Thousands of people in the Berkeley community are taking action every day to be great stewards of the environment," said UC Berkeley Sustainability Manager Kira Stoll. "It is really cool to be recognized for this passion and commitment."
Sierra produced its 2015 "Cool Schools" rankings by evaluating a survey that 153 colleges and universities completed about their sustainability practices. Sierra's researchers used a customized scoring system to rank universities based on their commitment to upholding high environmental standards.
UC campuses have been routinely represented in the top 20 of the rankings since Sierra began publishing them in 2007.
"We're so inspired to see how colleges are taking the lead on addressing climate change," Andrews said. "From building green to saving water to offering hundreds of eco-classes, these schools' efforts are profound, and are changing not only the campus grounds, but also the minds of the students they're educating."
UC President Janet Napolitano has called it a "moral imperative" for colleges and universities to protect Earth's environment for future generations. The university is doing its part by incorporating sustainability in its educational curriculum, research and operations.
UC enacted a sustainable practices policy in 2003 that has made it a national leader, and its Carbon Neutrality Initiative — launched by Napolitano in 2013 — commits the UC system to reducing its net greenhouse gas emissions from operations to zero by 2025.
In response to California's drought, Napolitano also has pledged that the UC system will cut potable water use by 20 percent by 2020.
UC's sustainable practices policy has made its campuses some of the greenest in the country and guides them in nine areas: green building, clean energy, sustainable transportation, climate protection, sustainable operations, waste reduction and recycling, environmentally preferable purchasing, sustainable foodservice and sustainable water systems.