October 16, 2017
UC Newsroom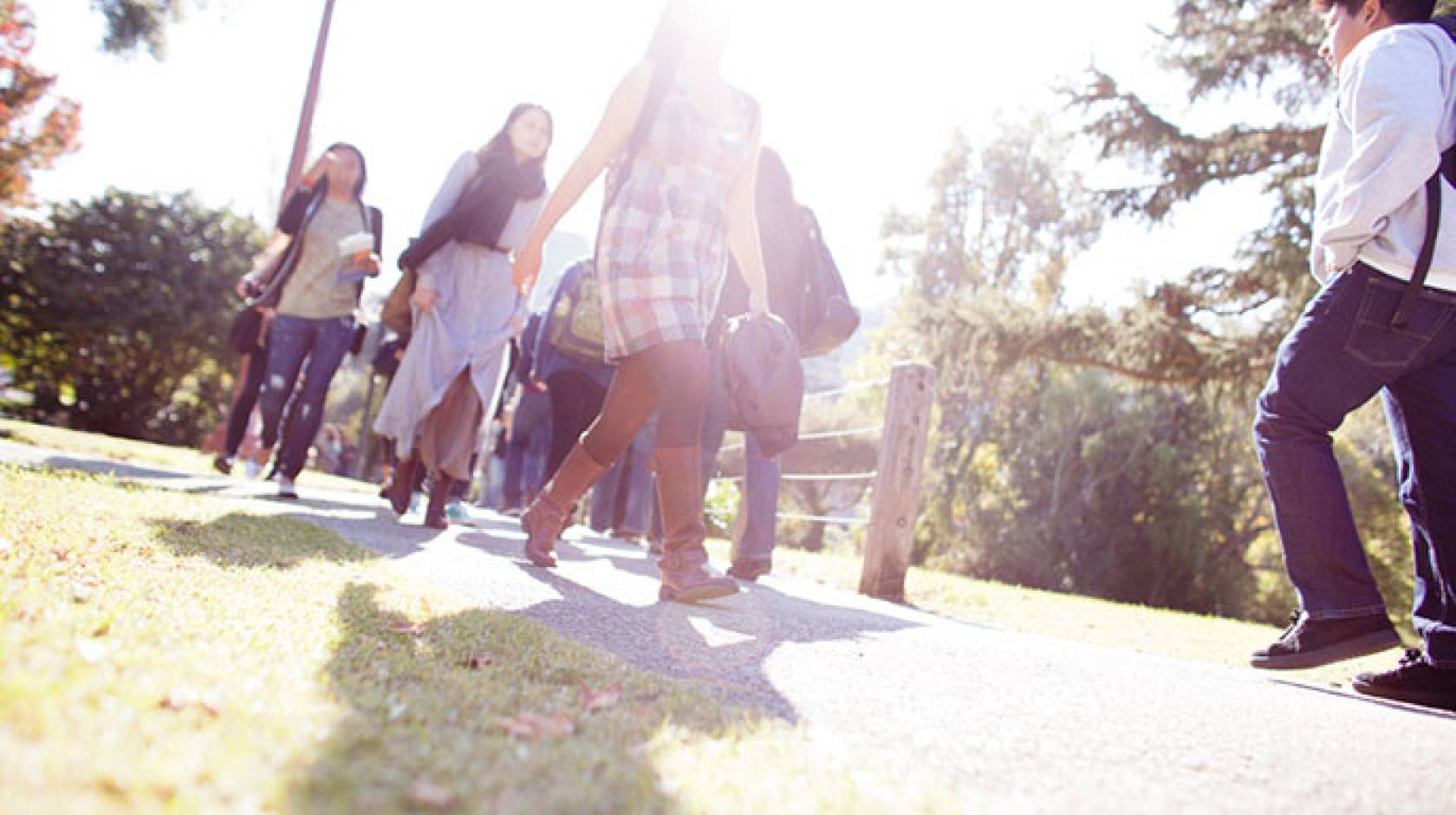 Credit: University of California
University of California officials have sent an urgent appeal to California's congressional delegation, pressing them to take the lead in building bipartisan support for legislation to protect the nation's Dreamers.
The lives of roughly 800,000 young people who were brought to the United States as children hang in the balance, following the Trump administration's decision to rescind, effective March 2018, the Deferred Action for Childhood Arrivals (DACA) program that allows them to work and study here.
In an Oct. 16 letter to California's congressional delegation, UC President Janet Napolitano and all 10 UC chancellors said the issue is of critical importance to the state and the university. There are roughly 220,000 DACA permit-holders in California. UC has approximately 4,000 undocumented students, a substantial number of whom have DACA.
UC's DACA students are working toward becoming doctors, teachers, lawyers and engineers, they said, and could face deportation or returning to a life in the shadows unless Congress moves quickly to extend legal protections.
"UC Dreamers represent the very best of our country — they are role models to their peers and critical to our nation's progress," Napolitano and the chancellors wrote. "To strip them of DACA will upend their lives and the lives of their families and puts their ability to continue their educational pursuits at substantial risk."
Along with the negative impacts to those individuals, California itself stands to lose out, they said. A recent report from the Institute of Taxation and Economic Policy found that 1.3 million young undocumented immigrants enrolled or eligible for DACA contribute an estimated $534 million per year in state and local taxes in California, and $2 billion in tax revenue nationally.
Napolitano, who as secretary of homeland security authored the policy memorandum establishing DACA in 2012, has been an outspoken critic of the administration's decision to end the program. Together with other leaders in the higher education community, she has been vigorously calling on Congress to pass a bipartisan legislative solution to protect our nation's Dreamers.
Under her leadership, the University of California also filed a lawsuit in federal court that seeks to block DACA's rescission. The case is expected to have its first hearing in December.
Writing in a recent op-ed for NBC News, Napolitano made the point that DACA recipients took the risk of voluntarily coming forward for rigorous background and security checks, in exchange for the renewable option to legally live, work, drive and study in the only country they have ever known.
"The UC students who have arguably placed the most trust in our federal government — undocumented immigrants who have come out of the shadows to supply verified information about their personal lives — now fear being deported to countries they do not know and whose language they may not even speak," Napolitano wrote.
"These young people are, in every sense but one, as American as those whose relatives arrived in this country on the Mayflower."