February 28, 2022
UC Newsroom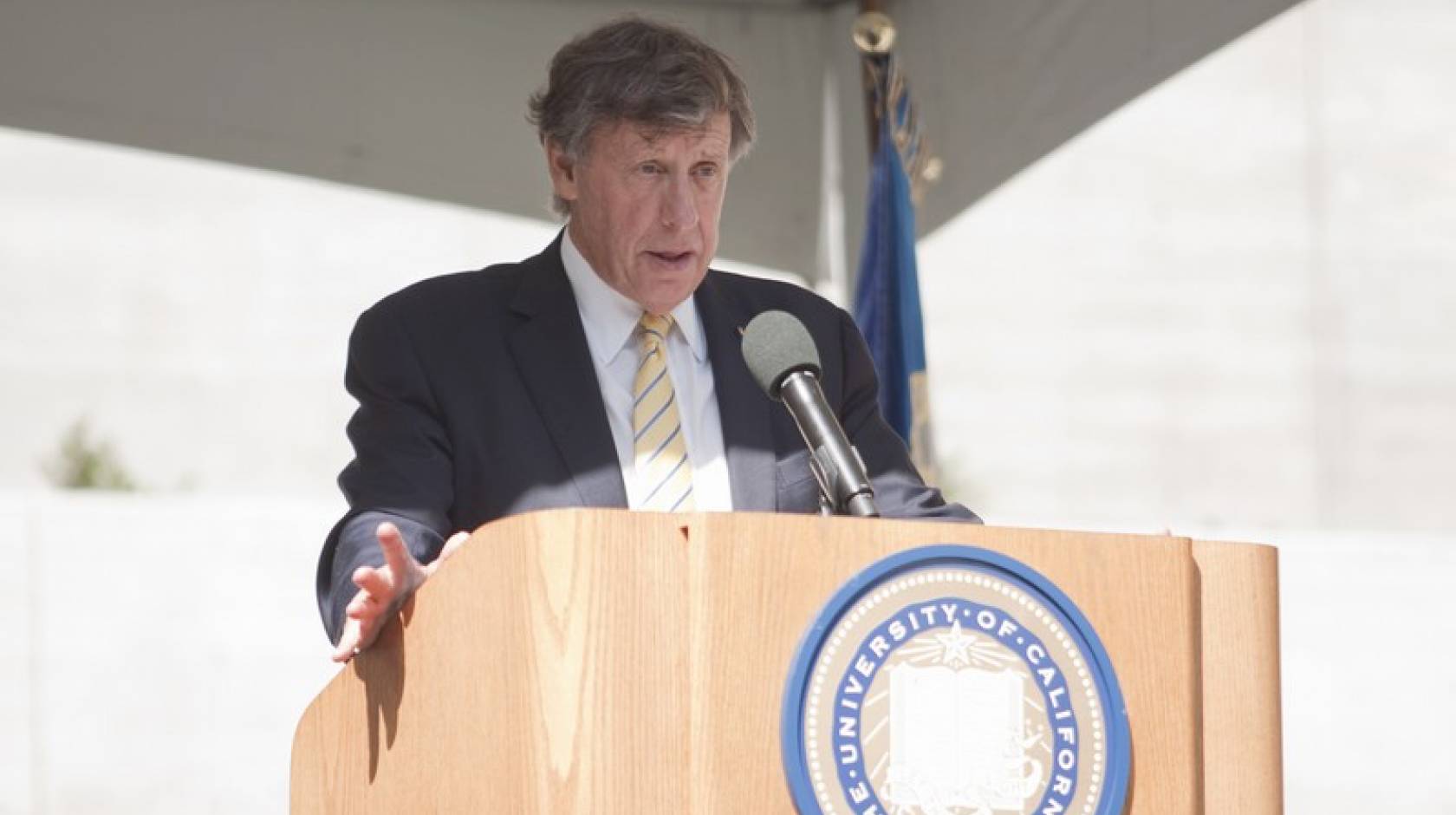 Credit: Blum Center for Developing Economies
University of California leaders on Monday (Feb. 28) mourned the loss of Richard Blum, a UC alum, benefactor and longtime member of the Board of Regents. Blum, 86, husband of U.S. Sen. Dianne Feinstein, died Sunday evening after a long battle with cancer.
"We are saddened to learn that longtime UC Regent Dick Blum passed away late Sunday, and we extend our deepest condolences to his family, friends and colleagues," said University of California President Michael V. Drake, M.D. "I had the privilege of knowing and working with Dick throughout my years with the University of California. For nearly two decades, he provided invaluable counsel as a Regent and as a devoted friend of the University.
"Dick helped UC leaders navigate some of our toughest challenges and contributed to shaping the trajectory of the University for years to come. He was also a generous philanthropist committed to addressing poverty across the globe, including through the work of the Blum Center for Developing Economies at UC Berkeley.
"Dick was a proud servant of the University of California, and a man who truly lived the full measure of life. Although his passion, his wisdom and his friendship will be sorely missed, the impact of his love for his cherished alma mater will endure."
Blum was appointed as a Regent by Gov. Davis in 2002 to a 12-year term and reappointed in 2014 by Gov. Brown. He served as chairman emeritus of the board as well.
Among his many UC contributions, Blum founded the Blum Center for Developing Economies at UC Berkeley, which supports students and faculty seeking solutions to global poverty. A model for others, there are now Blum Centers on every UC campus. Blum was also a major donor across the UC system, from his alma mater of Berkeley to its newest campus, UC Merced, which opened its doors on his watch.
His impact will continue to reverberate long after his passing, members of the UC Board of Regents said.
"Dick Blum was a deeply generous man who long served on the Board of Regents with distinction and profound impact," said Board of Regents Chair Cecilia Estolano. "The University of California and the people of California are stronger for his service."
Regent Sherry Lansing, a colleague of Blum's on the Board of Regents for two decades, honored his public service and said she will miss him greatly. "Dick was more than a friend," Lansing said. "He was like a brother to me. His work as a Regent over the past 20 years, his tireless devotion to the UC, and his compassion for the students deeply inspired all of us on the board."
President Joe Biden also paid tribute to Blum, calling him a "proud son of California who dedicated much of his public life to fighting poverty around the globe," and honoring his commitment to UC, stating "Dick bled Berkeley blue" and was "fiercely loyal" to the University of California.
Blum was a successful investor throughout his lifetime, serving as the chairman of Blum Capital Partners, L.P. and co-chairman of Newbridge Capital, LLC. He earned his bachelor's degree from the University of California, Berkeley, and his M.B.A from the Haas School of Business at UC Berkeley. He remained deeply connected to the business school throughout his life, receiving its Alumnus of the Year Award in 1994 and serving as a member of the Advisory Board of the school.
In addition to his stalwart support of UC, Blum also had many other philanthropic interests, including founding and chairing the American Himalayan Foundation, co-chairing the World Conference on Religion and Peace, and serving as a trustee and member of the executive committee of The Carter Center, founded by former President Jimmy Carter.