UC leads nation in NIH biomedical research funds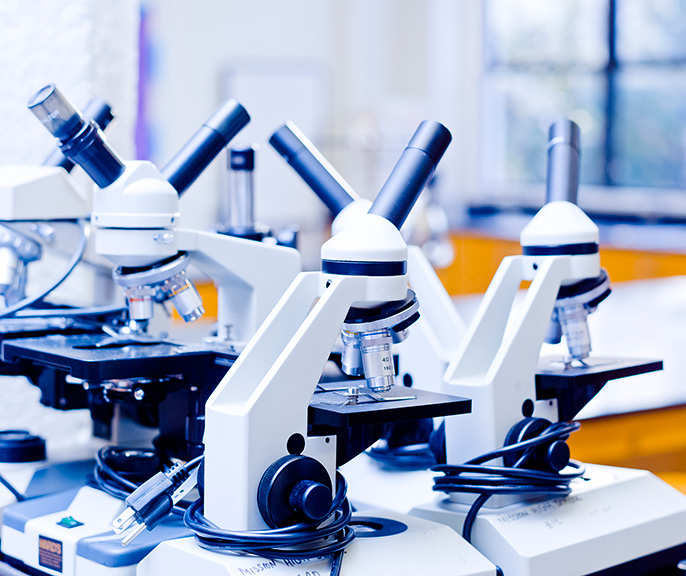 By the numbers
Here is a UC campus/location breakdown of National Institutes of Health funding for 2014:
UC Berkeley: $122.5M
UC Davis: $189.3M
UC Irvine: $105.3M
UCLA: $373.1M
UC Merced: $4M
UC Riverside: $15.4M
UC San Diego: $398.7M
UCSF: $546.6M
UC Santa Barbara: $18M
UC Santa Cruz: $30.1M
UC Office of the President: $216,000
Berkeley Lab: $26M
Livermore Lab: $2.6M
Los Alamos Lab: $5.2M
UC system total: $1.8B
The University of California system received more than $1.8 billion in 2014 contract and grant funding from the National Institutes of Health (NIH), making it the leading recipient for high-caliber biomedical research that is driving advances in science and breakthroughs in health.
UC placed three campuses in the top 20 funding recipients and five in the top 50, according to annual NIH figures. UC San Francisco was second overall in NIH funding, and for the second year in a row its four schools — dentistry, medicine, nursing and pharmacy — led the nation in federal biomedical research funding in their fields.
These highly competitive NIH funds enable UC scientists to advance understanding of the underlying causes of cancer, cardiovascular disease, diabetes, HIV, Parkinson's and Alzheimer's disease, and others, and work to develop improved therapies for them.
"The projects these funds support at UCSF are driving advances in the biomedical sciences, from fundamental, curiosity-driven science to the application of those discoveries to patient care and populations, to training the next generation of scientists and health care professionals to carry those innovations forward," said UCSF Chancellor Sam Hawgood, M.B.B.S. "NIH funding is the lifeblood of that research and the heart of efforts by our faculty, staff, students and trainees to collectively transform health."
The UCSF School of Medicine topped the list of NIH funding for medical schools for the third year in a row, at $480.6 million for fiscal year 2014, supporting research, graduate-student training and fellowships for postdoctoral scholars.
The UCSF schools of pharmacy, dentistry and nursing also ranked first in their fields in NIH grants for 2014: Pharmacy for the 35th consecutive year, with $31.8 million in grants; dentistry for the 23rd year, with $15.5 million; and nursing for the 10th time in the last dozen years, with $10.1 million.
All told, UCSF received more than $538.1 million total in grants, with an additional $8.5 million in NIH contracts, for which UCSF scientists compete to perform specific research projects for the national institutes. Johns Hopkins University was the top organization with $618.6 million in overall NIH funding.
NIH funding not only supports powerful scientific advances in research institutions nationwide, it buoys local and regional economies, as the scientists purchase materials and instruments and employ laboratory staff. Other economic engines include patents and scientific advances generated by NIH-funded research and related industries, such as biotechnology, as well as the entrepreneurs who launch companies based on research conducted on campus. These grants also play a tremendous role in helping innovative young scientists launch their research careers.
"In the past year, our graduate students and postdocs played key roles in discoveries in areas like the human microbiome, cancer immunotherapy and genome editing," said Elizabeth Watkins, Ph.D., dean of the UCSF Graduate Division and vice chancellor of student academic affairs. "These funds are critical in supporting the early careers of those future scientific leaders, and instrumental in supporting the discoveries they make."