April 12, 2017
UC Newsroom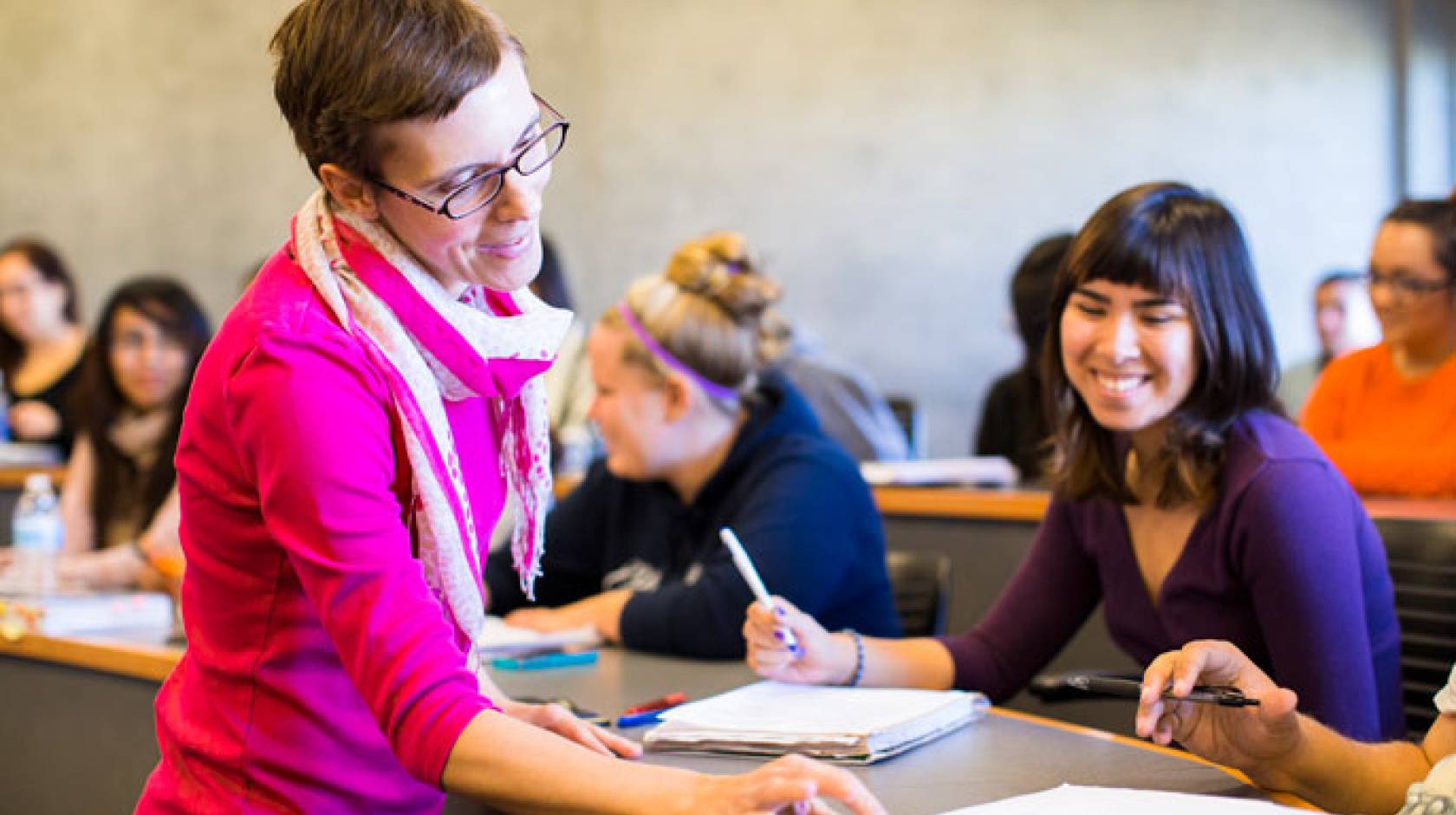 Credit: University of California
The University of California leads the nation in producing Ph.D.s in the arts and humanities, according to a recent analysis by the Chronicle of Higher Education.
The Chronicle assessed the number of doctorates awarded in the arts and humanities at universities around the country. It found that six UC campuses — UC Berkeley, UC Davis, UC Irvine, UCLA, UC Riverside and UC Santa Barbara — were among the top 50 institutions, having collectively granted 456 Ph.D.s during the 2014-15 academic year.
UC's prowess in the arts and humanities is not surprising. All of its campuses boast faculty and alumni who have made their mark in literature, the arts, law, philosophy, history and politics.
The university is also on the leading edge of efforts to integrate its STEM curriculum — science, technology, engineering and math — with a solid grounding in the arts and humanities. It now offers a wide array of academic programs that blend the two.
UC San Diego, for instance, last year launched the EnVision Arts and Engineering Maker Studio, complete with 3-D printers, welders and laser cutters. Student artists and engineers work shoulder-to-shoulder on a range of projects and are encouraged to test, try and tinker, all with the goal of empowering campus innovation.
"UC's efforts reflect a growing recognition that the arts and humanities provide skills that are in demand among employers," said Gary Falle, UC's associate vice president for Federal Government Relations.
"As globalization transforms the working world, employers increasingly are looking to hire college graduates with a well-rounded skill set that includes strong communication skills, cultural literacy and the ability to think creatively to solve problems."
That's just one of the reasons UC is urging Congress to provide robust and sustained funding for the National Endowment for the Humanities (NEH) — the only federal agency dedicated to promoting research, education and public programs in the humanities. President Trump's recent Budget Blueprint for Fiscal Year 2018, "America First: A Budget Blueprint to Make America Great Again," called for eliminating funding for the NEH. In late March, UC President Napolitano sent to Congress UC's FY 2018 budget priorities in which she called upon them to increase funding for the NEH.
Seven campuses received NEH funding in FY 2016, totaling more than $2.1 million. That support provides critical seed funding for a wide array of activities, and helps UC test new interdisciplinary efforts and partner with K-12 schools and nonprofit organizations to offer enrichment programs in their local communities.
Amid concern that Congress might drastically cut or even eliminate funding to the NEA and the NEH altogether, UC faculty have also been speaking out about the value that federal support from these agencies provides, both to universities and society at large.
Each year, UC participates in the National Humanities Alliance's annual Humanities Advocacy Day on Capitol Hill where researchers, faculty and students share information on the work they are doing on their campuses with the support of the NEH and urge members of Congress to increase funding for the NEH and other humanities-related programs.
UC Riverside professor Laila Lalami, a finalist for the Pulitzer Prize for fiction for The Moor's Account, noted in a recent op-ed in The Nation that the combined annual budget for the NEA and NEH is only about $300 million. Yet Americans everywhere benefit from the programs and activities that they support, she said.
"The arts and the humanities are not partisan," Lalami wrote. "They are essential to our lives, enabling us to connect with one another and enriching the range of our critical conversations."