October 26, 2017
UC Newsroom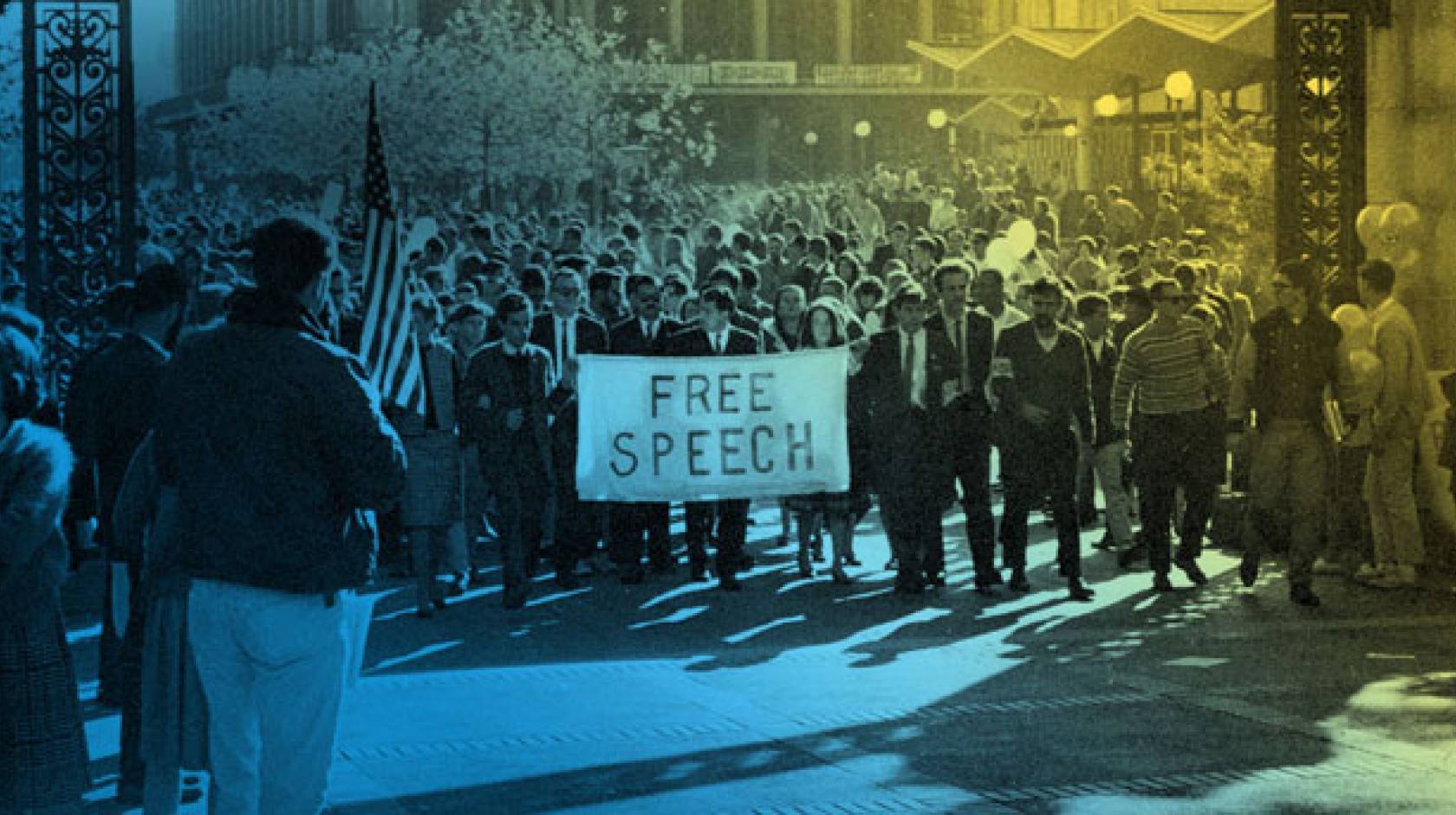 Credit: University of California
The University of California — birthplace of the Free Speech Movement — will open a center in Washington D.C. devoted to research, education and advocacy on issues of free speech and civic engagement.
"Few issues today are more timely, or more challenging, than free speech on our nation's college campuses," said UC President Janet Napolitano in her Oct. 26 announcement of the new center. "Our country needs an outlet to grapple with changing views on the First Amendment and what these mean for America and how our democracy functions."
The National Center for Free Speech and Civic Engagement will be housed at the UC Washington Center (UCDC). Through an annual fellowship program, the center will bring together leading legal scholars, social scientists, journalists and others to conduct research, offer seminars and mentor UC students. The center will also provide a hub for activities and events aimed at restoring trust in the value and importance of free speech, the president said.
UC Berkeley Law Dean Erwin Chemerinsky and UC Irvine Chancellor Howard Gillman, both noted constitutional scholars, will co-chair the advisory board that selects each year's class of fellows.
"Campuses across the country are confronting enormously difficult issues concerning freedom of speech and how to facilitate constructive civil engagement for students and faculty," Chemerinsky said. "I am thrilled that President Napolitano is creating the National Center for Free Speech and Civic Engagement. We need to research, educate, listen to, and understand each other. It is hard to imagine social progress anywhere that wasn't dependent on freedom of speech."
The application for the one-year fellowship will open next month. A UC affiliation is not required to apply.
Up to eight fellows, representing a range of disciplines and backgrounds, will be invited to spend a year conducting research and advancing the national conversation on policies related to free speech and civic engagement. Fellows will also spend a week in residence at one of UC's 10 campuses.
Funding for the center and its activities comes from the president's endowment and private philanthropic giving.
A national conference, to be held in 2018, will allow the fellows to share their research and create an opportunity for elected officials, university leaders and others to come together to explore new approaches for engaging and educating students about the critical role of the First Amendment in American democracy, Napolitano said.
"The University of California must not only educate students and conduct groundbreaking research," Napolitano said. "It must also serve as a training ground for an educated, engaged citizenry — for leaders who will uphold our intrinsic democratic ideals while also helping us navigate a changing social and political landscape. Through the Center for Free Speech and Civic Engagement, UC will move the conversation to thoughtful dialogue and meaningful action."
A message from President Napolitano on the establishment of the new Center for Free Speech and Civic Engagement below: