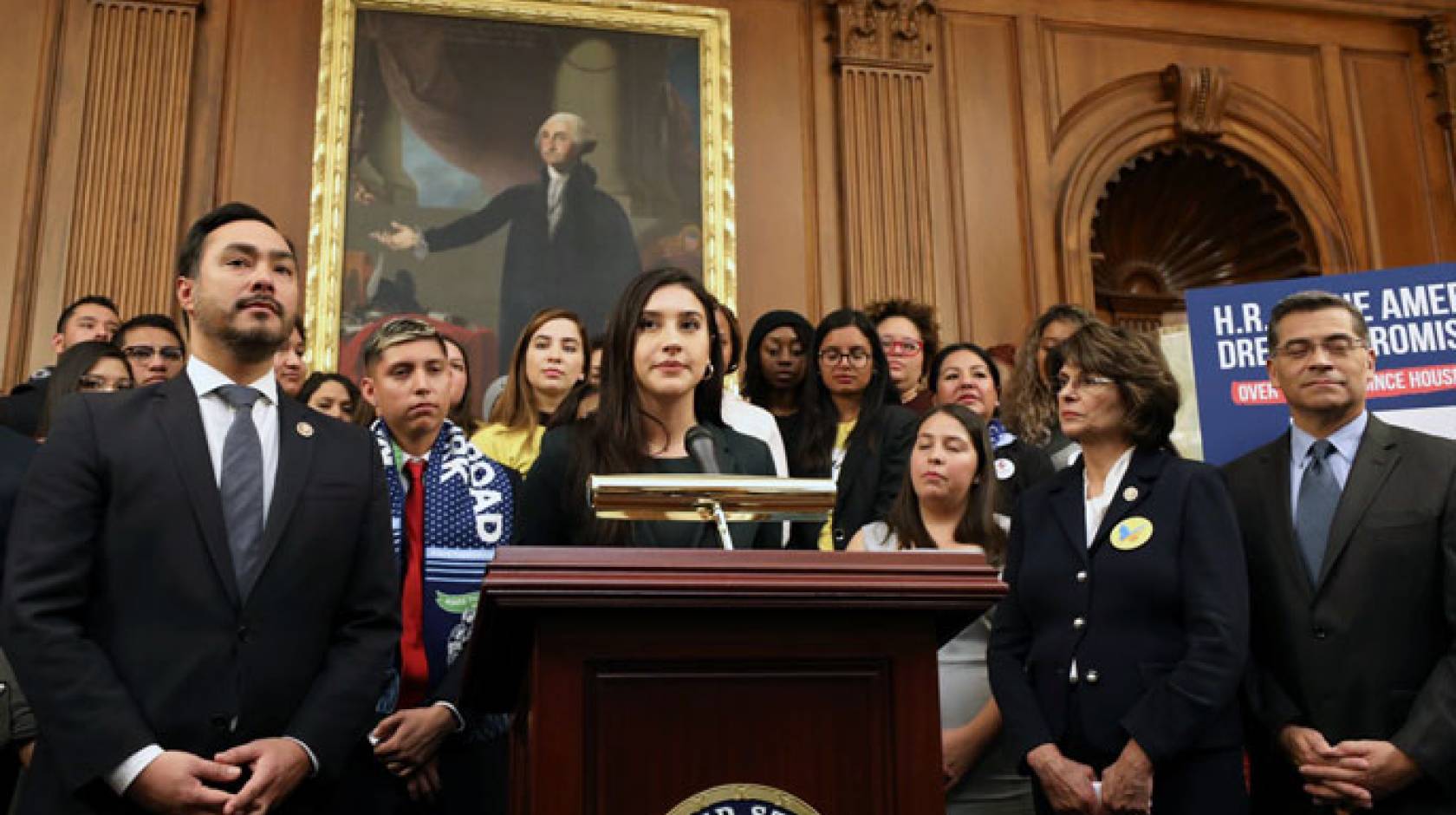 University of California President Janet Napolitano honored a student activist and a student-run science podcasting group on Thursday (July 30) with the annual President's Award for Outstanding Student Leadership.
Napolitano recognized this year's award winners, UCLA Law's Dellara Gorjian and UC Merced's Radio Bio team, during a virtual meeting of the UC Board of Regents.
"Student activism and public service have been a hallmark of the University of California and its students for 152 years," Napolitano said. "This year's winners represent the best of that tradition."
The President's Award for Outstanding Student Leadership, now in its 11th year, recognizes undergraduate, graduate and professional students, as well as registered campus-based student organizations, for achievements that promote and support the University of California's mission of teaching, research and public service through collaborative student-led activities.
This year's honorees are:
Dellara Gorjian, UCLA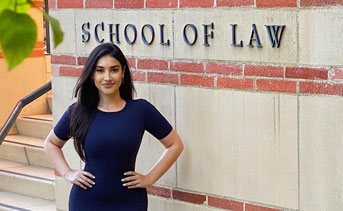 Gorjian is a graduate of the UCLA School of Law's Class of 2020. An undocumented student who was able to continue her education thanks to the Deferred Action for Childhood Arrivals (DACA) program, Gorjian has become a persuasive and moving speaker about the benefits of DACA and the struggles disadvantaged and undocumented students face.
Gorjian put her own safety and that of her family on the line by becoming one of four named declarants in UC's successful lawsuit challenging the Trump administration's unlawful attempt to end the DACA program. Gorjian went public about her status in an effort to protect roughly 650,000 DACA recipients from deportation. Gorjian has shared her story in media outlets including the Los Angeles Times, The Guardian, and USA Today, and in the U.S. Capitol alongside Senators Dick Durbin, Ron Wyden, Susan Collins and Mazie Hirono.
She aspires to use her law degree to further advocate for those who face institutional disadvantages and oppression, including people of color, undocumented immigrants and women. As she wrote in a UCLA fellowship application, "I want to fight for those in the margins, the intersectional identities for whom bureaucracy and goodwill often overlook."
Radio Bio, UC Merced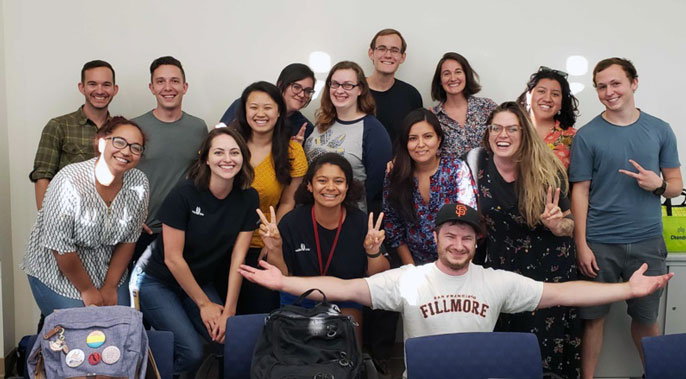 RadioBio is a podcasting group that promotes science education through radio and community events in the Central Valley, a historically underserved region when it comes to STEM fields and scholarly research. The group of UC Merced graduate students interviews research scientists and other scholars that come to UC Merced in order to make their research accessible to a broader audience. The free podcasts are central to RadioBio's efforts to foster public interest in STEM and encourage more Central Valley young people to aim for college. Currently in its fourth season, the club hosted 13 podcasts this year, and now provides programming twice a week on Mariposa Public Radio. Much of their work focuses on topics related to sustainability, such as climate change, food waste and natural resources management.
In addition to the podcasts, RadioBio hosts an annual event in the Merced community. Called ValleyBio, the event connects the community at large to the research efforts underway at UC Merced. The club also collaborates with the undergraduate group SACNAS (the Society for the Advancement of Chicano and Native Americans in Science) to bring a seminar speaker to campus, so that students can connect informally with the speaker and learn about their journey, as well as learn from a more formal talk on the speaker's groundbreaking research.