November 29, 2016
Nicole Freeling
,
UC Newsroom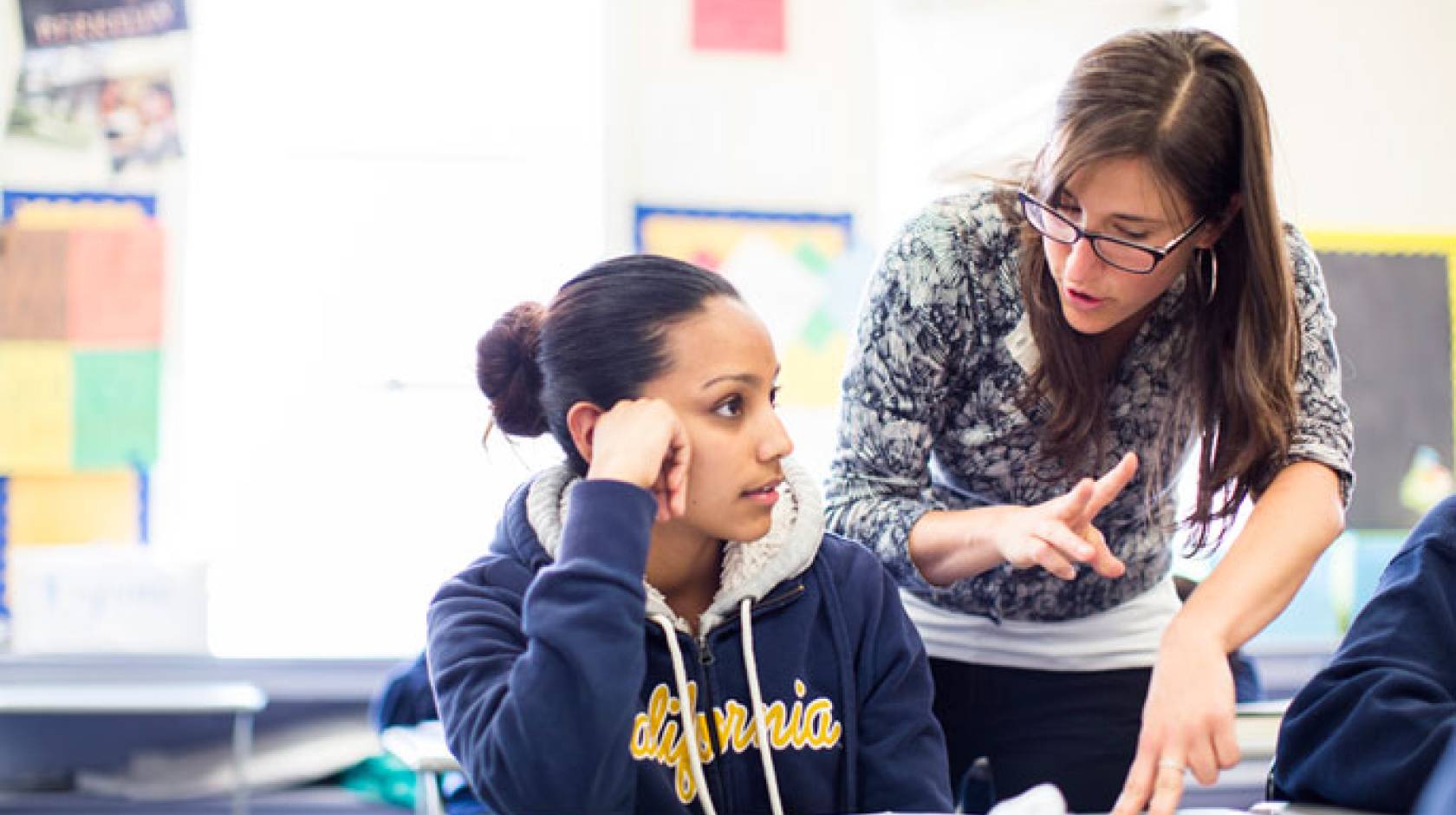 High school senior Jannell Tan of San Francisco worked hard to earn high grades, so when she received an acceptance letter from her top-choice school, she was thrilled. But her hopes quickly faded when she saw the cost was more than what her mom, a single parent who works as a waitress, makes in an entire year.
"I was shocked it was so expensive," Tan said. "I was really just clueless about how it all worked."
Today, the George Washington High School graduate is a freshman at UC Irvine and pays exactly zero tuition. She landed there after working with uAspire, a nonprofit that helps students sort through their financial options for college.
UC has recently launched a pilot project with uAspire to help hundreds more California students understand the basics about paying for college. Too often, low-income students and those from families without college-going experience choose where to go to school based on advertised costs, rather than how much financial aid they may receive. As a result, they miss out on attending some of the best universities in the country.
Luckily, Tan's school had a uAspire college affordability advisor, Arman Liwanag, on staff. He helped her compare her college offers — and the differences were surprising.
Her family's annual out-of-pocket cost for tuition, fees, housing and living expenses at the school she'd been considering: $11,000.
What she'd pay each year to cover education and living costs at the University of California, Irvine, to which she had also been accepted: roughly $2,500.
Under UC's Blue and Gold Opportunity Plan, Tan qualified to have tuition and fees covered. More than half of UC's California undergrads are eligible for this financial aid program, which applies to families with household incomes of under $80,000.
Other need-based aid from UC Irvine covered a large portion of her other costs, such as housing, books and meals. For the remaining portion, Tan was able to secure a private scholarship.
The bottom line: Tan's entire cost is covered by financial aid, grants and scholarships.
"I've got funding that covers pretty much everything," she said.
After exploring the UC Irvine campus further, Tan realized it was a better fit personally for her as well. At other schools she was considering, "Most of the other kids are probably pretty rich. I felt like I wouldn't have fit in," she said. "I wanted to go to a school where there were a lot of other people who were low-income like me."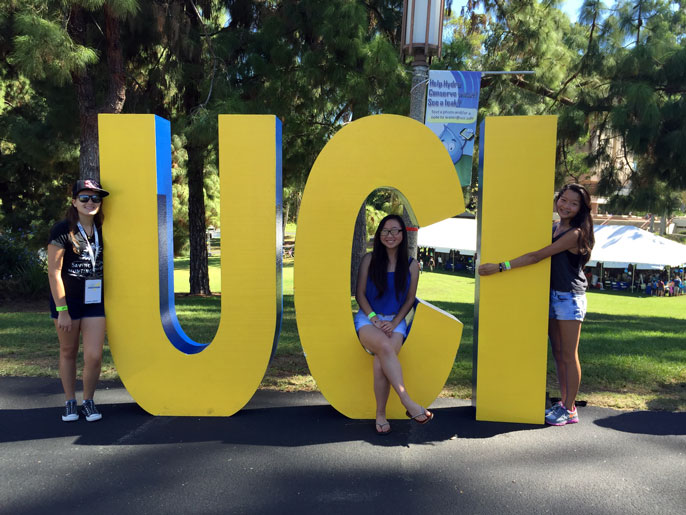 The importance of financial aid
Tan is among the three-quarters of California students at UC whose cost of attendance is substantially reduced by financial aid. Many other private universities also provide substantial aid to eligible students.
Yet there is widespread belief among students and families that top-tier colleges are unaffordable, said uAspire Bay Area Executive Director Lara Fox.
That misunderstanding has a high cost: Students may not go to the college that best suits their level of achievement, a problem known in academic circles as "undermatch." They may get discouraged from pursuing higher education altogether. Or they might end up paying far more for their education than they need to, accumulating a mountain of debt along the way.
UC's pilot project with uAspire will provide expert guidance on college affordability to test whether that can address the undermatch issue.
Through the program, uAspire will offer one-on-one advising to 450 UC-eligible students, beginning in their junior year of high school and running through the summer following their senior year. The adviser will work with students to identify need-based scholarships, file for state and federal aid and compare aid offers to make a financially-informed choice about college.
The program is available to students who have been selected for UC's Pre-College Scholars program, which aims to boost college-going rates among high-achieving, underrepresented minorities.
"I had been panicking about how to pay for college," said Juan Carlos Angel, a high school junior from Woodland who hopes to be the first in his family to earn a degree. He recently attended a uAspire workshop offered at UC Davis.
"I was surprised to learn you could get money to pay for college and it doesn't depend on who you are or where you come from, and doesn't come out of your parents' pockets," Angel said.
In addition to in-person workshops, uAspire will use text messaging to help students navigate the admissions and financial aid process.
Over the next year and a half, Angel will communicate regularly with his uAspire adviser, who will send him application tips and reminders about filing deadlines — and more. "What's great is that it's not a robot or automated service but you're actually texting another person who is very experienced," Angel said. "Whatever my question, I know I can get a specific answer."
Making the best college choice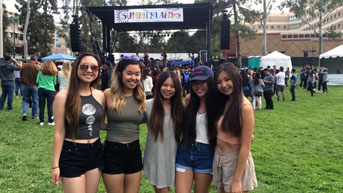 The aim of the partnership is to help students make an affordable college choice that is a great fit for them, whether that is a UC or other institution, said Fox.
The important thing, she said, is that students have the knowledge and guidance to make an informed decision and aren't deterred by fears about paying for college or questions about how to file for aid.
That will help more students find an education that is both affordable and a great academic fit — just as Tan has done.
"If I'd never met with Arman, I might not have gone to UC Irvine," she said. "That would mean taking out a big loan and it also would've placed a huge burden on my mom," she said.
Now a diehard Anteater, she can't imagine having gone anywhere else.
"I've a found a network of friends here I can count on for the rest of my life," Tan said.