November 8, 2017
Sandra Baltazar Martinez
,
UC Riverside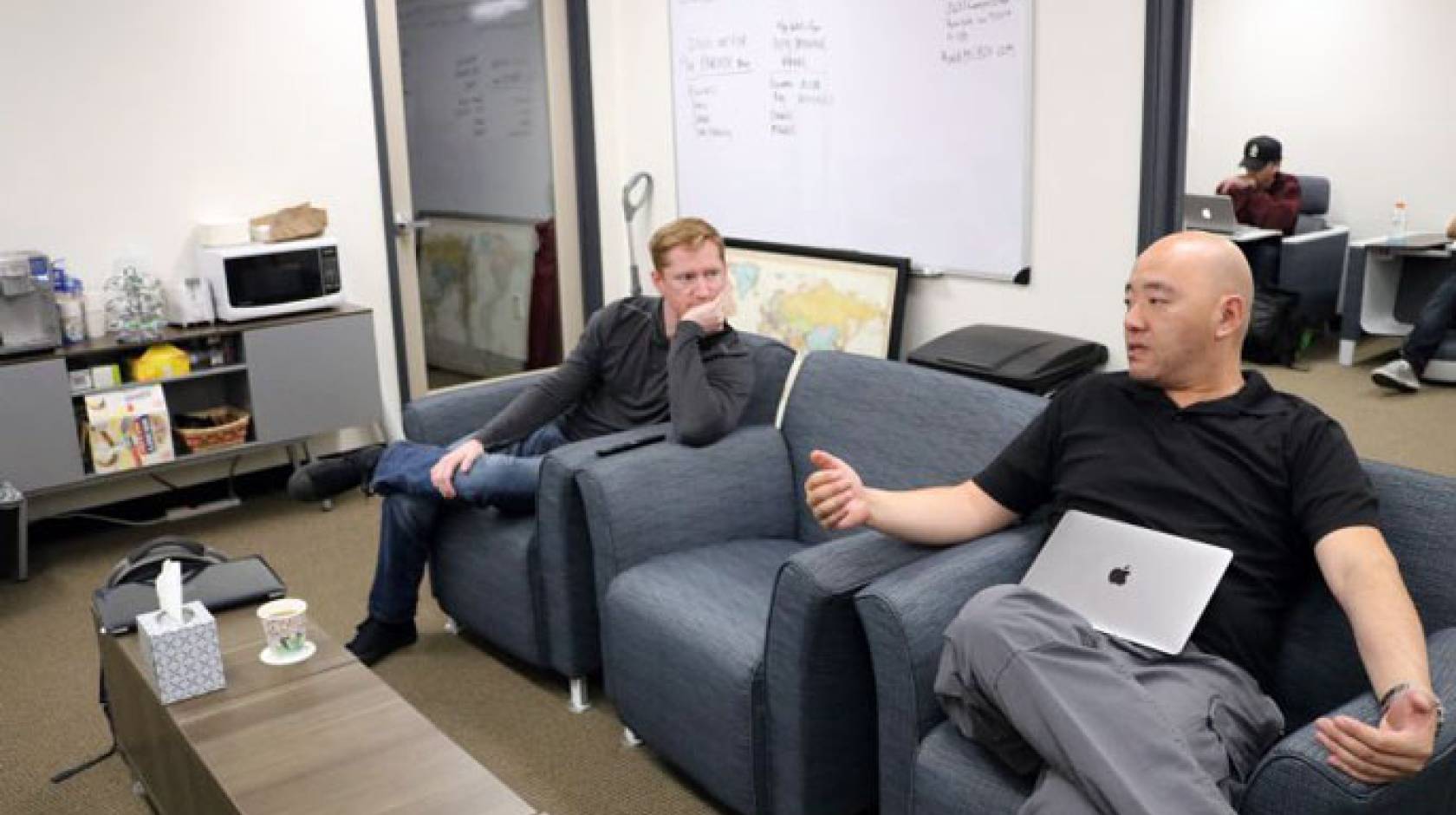 Credit: Samantha Stanfill
The University of California, Riverside will celebrate the grand opening of its first official Veterans Resource Center on Nov. 15.
This new center, located at Bannockburn Village, offers veterans, reserves, active duty, ROTC and family members, a computer lab, a lounge, and clear access to a center coordinator and a financial aid advisor, among other services. Previous to creating this center, UC Riverside offered student veterans a small lounge on campus.
UC Riverside has about 100 student veterans, mostly transfers. Another 100 students are active-duty, reservists, or ROTC students. The new center was the work of current student veterans who wanted a bigger space and a centralized spot where they could find all the services they needed.
UC Riverside's Veterans Resource Center will be dedicated to U.S. Army Spc. Jesus Duran, an Inland Empire native and Medal of Honor recipient who returned home after the Vietnam War to work as a corrections officer in San Bernardino. Duran also dedicated much of his time to mentoring local youth, said Tami Thacker, Veteran Services coordinator. Duran died in 1977. Members of Duran's family will be present on Nov. 15. Riverside Mayor William "Rusty" Bailey, a U.S. Army veteran, will also be present and is scheduled to give a short speech around 2 p.m.
"I envision a place that can bring our vets together as a unit," said Thacker, a UC Santa Barbara alumna and 12-year U.S. Navy veteran. "There is a quote by journalist Walter Winchell that I use from my time with the reconnaissance Marines: 'Never above you. Never below you. Always beside you.' This is something vets are accustomed to with each other, keeping that one familiar thing in a place where everything is unfamiliar and will hopefully lead to success."
Student veterans worked hard to make the center a reality, Thacker said. They organized and held meetings with leaders across campus, and now feel like they have one centralized space where they can find support and guidance as they readjust to civilian life.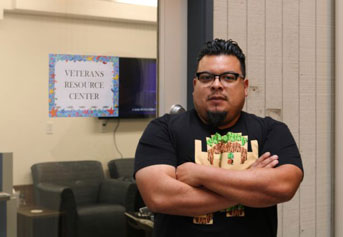 The real motivator for them, though, was having an established center for future veterans, said Reymundo "Rey" Ruiz, current president of UC Riverside's Student Veteran Organization.
"We wanted to leave it for the new class, leave a better Veterans Center than what we had," said Ruiz, a fourth-year sociology major who transferred from Norco Community College after completing an eight-year term with the U.S. Marines.
On a recent afternoon, a handful of students used the computer lab, others sat in the lounge area working on their personal computers, drinking coffee, and watching television.
The center is a tangible asset that shows UC Riverside is interested — and concerned — for its student veterans, said Daniel Frink, a fourth-year U.S. Air Force veteran studying mechanical engineering. His colleague, Mike Liu, a second year MBA student and also an Air Force vet, agreed.
The space lends itself for camaraderie, but also shows that UC Riverside has people in place to understand their needs and the social implications, experiences, and goals that come with being a veteran, Liu said.
"The greatest resource we have is each other," Frink said.
"And coffee," added Liu.
Honoring veterans at UC Riverside
Nov. 8: Veteran Ally Training Panel, HUB 269, 4-5 p.m.
Nov. 9: Veterans Day Ceremony, UCR Flag Pole, 7 a.m.
Nov. 9: Student Veteran Appreciation Lunch, Veterans Resource Center, 12 p.m. (Invite Only)
Nov. 13: A Night w/ Shane Ortega (one of the first transgender veterans in the military), HUB 302, 7 p.m.
Nov. 15: Veterans Resource Center Open House, Bannockburn Village, 3637 Canyon Crest Drive in Riverside. Suit H-108, 2-4 p.m.
Contacts for the Veterans Resource Center
Veterans Resource Center: 951-827-2099, Bannockburn Village H-108
Tami Thacker, Veterans Services coordinator: 951-827-2099; tamarat@ucr.edu
Patrick Napier, school certifying official/financial aid: 951-827-6162; vasco@ucr.edu
Online resources
Financial aid for veterans: financialaid.ucr.edu/veterans-educational-benefits/index.html
Student Life: studentlife.ucr.edu/veterans/index.html
More UC Veterans Day news:
UC Irvine Veterans Appreciation Week