March 26, 2018
Sarah Nightingale
,
UC Riverside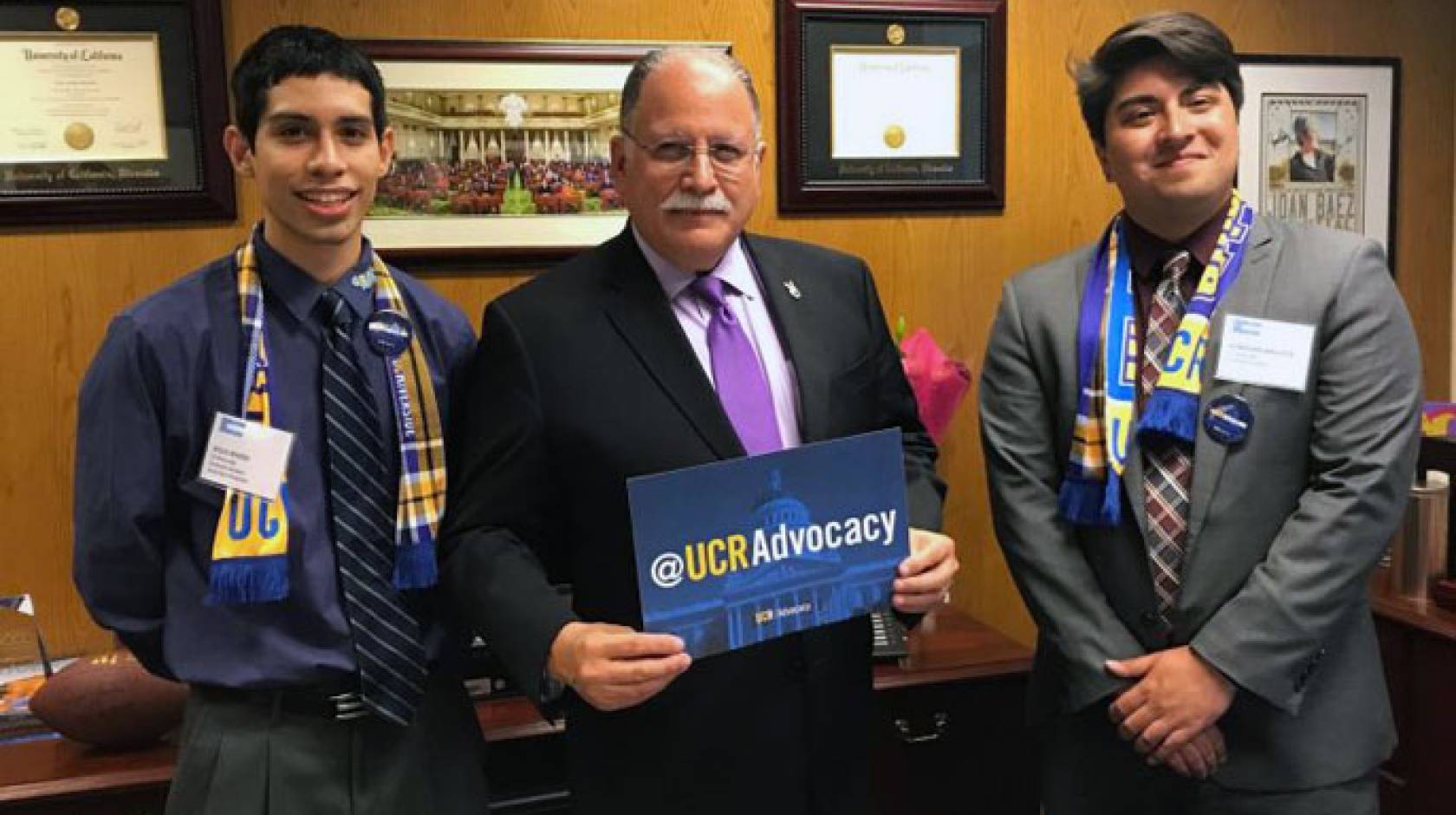 On March 21, UC Riverside graduate students Jesus Rivera and Donovan Argueta joined 24 other UC graduate students and UC President Janet Napolitano at the state capitol ​to impress upon lawmakers the benefits of their research.
An annual event, Graduate Research Advocacy Day brings delegates from each campus to the capitol for a day of informal chats with lawmakers. The visits have established valuable relationships between graduate students and elected officials, who have often invited researchers back to Sacramento to tap their expertise on critical issues.
The University of California has 56,000 graduate students, who are the workhorses behind UC's prowess in education and research — helping teach undergraduates, conducting original research and making discoveries that result in a new startup every two weeks. The whole state would benefit if Sacramento lawmakers helped UC expand its graduate student enrollment, UC officials say.
Donovan Argueta is a Ph.D. candidate in bioengineering. His advisor is Nicholas DiPatrizio, an assistant professor of biomedical sciences in the School of Medicine.
Argueta's research focuses on the molecular mechanisms that drive the onset and persistence of obesity and the impact of diet. He is studying the endocannabinoid signaling system, which is a potential target for therapies and prevention in obesity.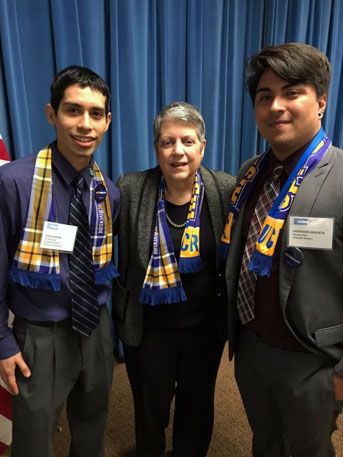 'A vital part of the UC system'
"I am extremely grateful for the opportunities and growth that UC Riverside has provided me, and I am very glad to advocate for graduate research at UC Riverside," Argueta said. Additionally, I valued getting to meet the legislators for my county and getting to share my own story of academic growth and continued need for a robust system of higher education."
Argueta grew up in Palmdale. He received his bachelor of science in bioengineering at the California Lutheran University in Thousand Oaks.
Jesus Rivera is a graduate student in materials science and engineering. His advisor is David Kisailus, the Winston Chung Endowed Chair of Energy Innovation and a professor in the Department of Chemical and Environmental Engineering and Materials Science and Engineering program.
Rivera shared with legislators his research on creating the next generation of lightweight, impact resistant materials for use in aerospace and automotive applications by looking to nature for inspiration. Specifically, Rivera is studying a beetle that can survive being run over by a car to create next-generation helmets, protective vests and structural materials for electric automobiles and aircraft.
"Graduate research remains a vital part to the UC system and it is important that legislators know of the great work that is being done at these universities and the benefits it provides to students and community," Rivera said.
Rivera grew up in Pico Rivera in Los Angeles and earned his bachelor of science in mechanical engineering at UC Riverside.