February 4, 2015
Lilledeshan Bose
,
UC Riverside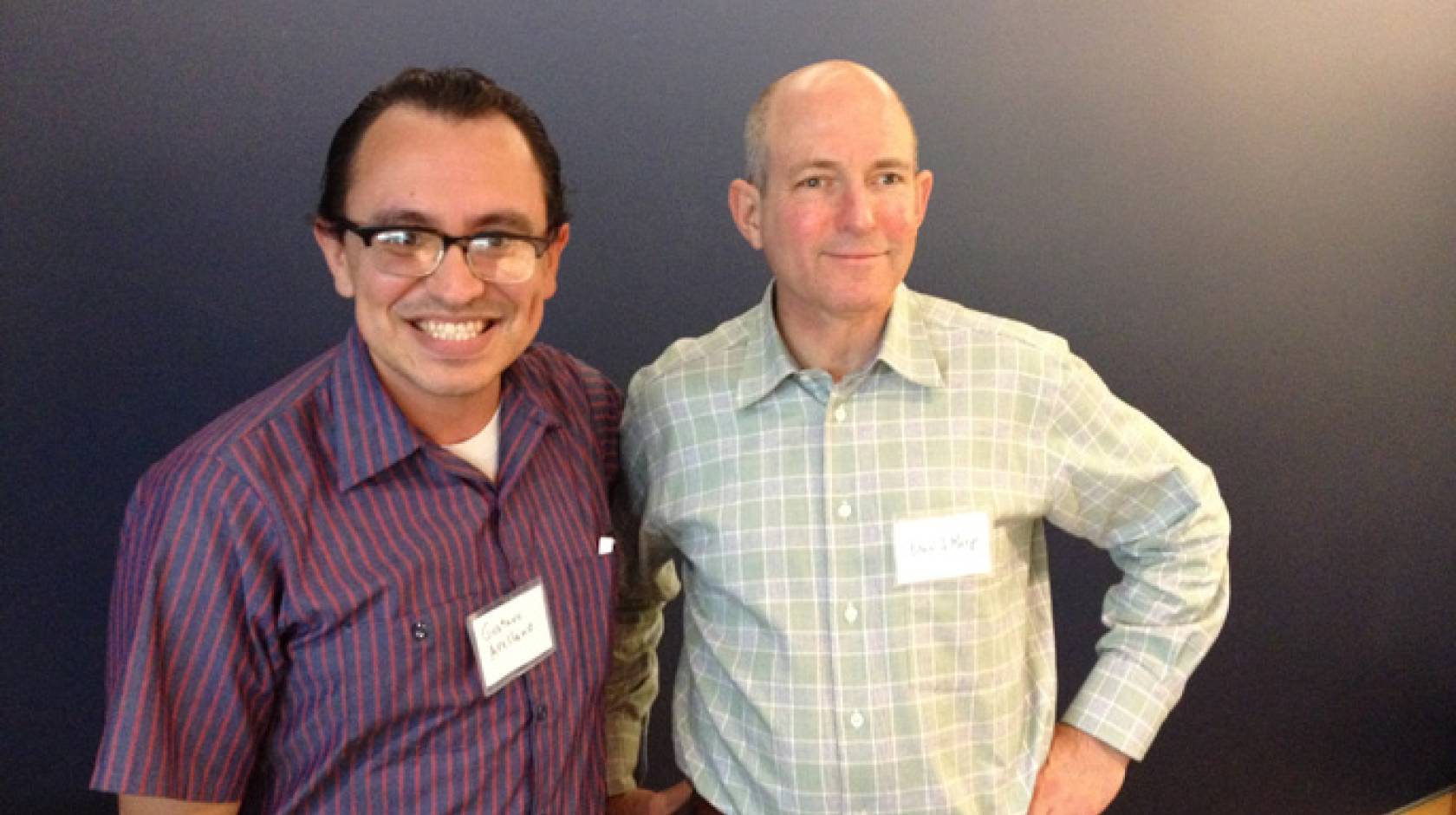 On Jan. 28, UC Riverside officially launched the California Agriculture and Food Enterprise (CAFÉ) by way of a lecture hosted by the UC Global Food Initiative and the UCR Global Studies program.
Over lunch, writers Gustavo Arellano (editor-in-chief of OC Weekly and author of "Taco USA") and David Karp (freelance food writer for Los Angeles Times and UCR associate) regaled faculty members, staff and students at the Alumni and Visitor's Center with lectures on food and its intersections with culture, history and science.
David Karp spoke about Tejocote, a rare Mexican fruit that California farms just recently started growing and distributing. Gustavo Arellano spoke about Southern California's food, its histories, and why retelling these stories are important in understanding our culture.
The talks illustrated CAFÉ's relevance at UCR. Led by professor of genetics Norman Ellstrand, CAFÉ is an institute that will act as an umbrella for UCR research and other activities associated with food and agriculture in the broadest sense. Building on UCR's agricultural history, CAFÉ was created to unify a large, interdisciplinary group of faculty, centers, facilities, and activities related to agriculture and address the UCR's strategic priority Genomics to Harvest. The vision for CAFÉ is to positively impact the science, policies and practices related to agriculture and its impact on humankind.
Ellstrand says its membership is very diverse: "We have researchers studying everything from the psychology of gardening to the interaction of diet and health to crop improvement during environmental challenges."
For example, CNAS faculty and UC Cooperative Extension specialists will be able to join forces with other faculty members, who work on issues relevant to agriculture (e.g., climate change, economics of small farms, water use). CAFÉ will be able to provide new opportunities for funding, corporate sponsorship, technology transfer and development.
CAFÉ's partnership with UCR Food Initiative will also be integral to UCR's outreach efforts, particularly in the STEM fields (science, technology, engineering and math). CAFÉ's future activities also include co-hosting the CNAS Science Public Lecture series.
Currently, there are almost 90 CAFÉ members from all over campus. Members include Susan Ossman, a professor of anthropology whose work delves into globalization; and Sharon Walker, professor of chemical and environmental engineering, whose research on aquatic systems intersects with water potability.
CAFÉ membership is currently open to UCR scholars, staff, and graduate students who are engaged in research on agriculture or food, Ellstrand says. "Membership in CAFÉ requires that an individual must be willing to work — if called upon — on one of CAFÉ's projects."