December 5, 2016
UC Newsroom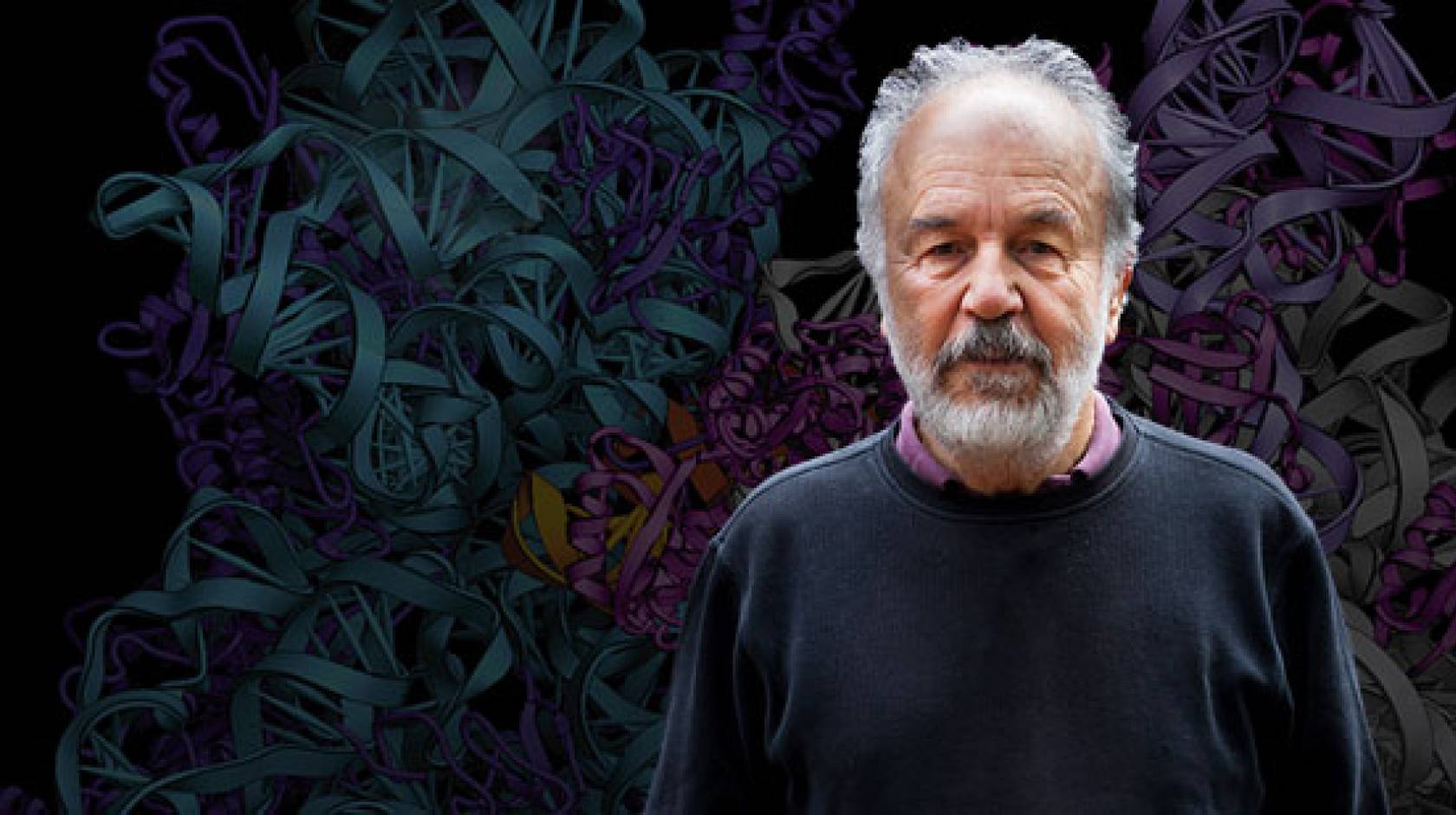 Credit: Nolan Calisch, Public Doors and Windows/UC Santa Cruz
UC Santa Barbara physicist Joseph Polchinski and UC Santa Cruz molecular biologist Harry Noller have each been awarded the 2017 Breakthrough Prize, the most lucrative award in science.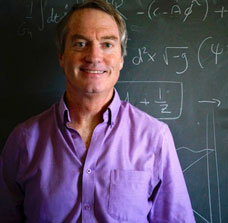 Polchinski won the 2017 Breakthrough Prize in Fundamental Physics along with Andrew Strominger and Cumrun Vafa. The three will share in the $3 million prize.
Noller won the 2017 Breakthrough Prize in Life Sciences, together with Stephen J. Elledge, Roeland Nusse, Yoshinori Ohsumi and Huda Yahya Zoghbi. The group will also share $3 million.
Recognized for promising early-career work was UC Berkeley's Surjeet Rajendran, who was awarded the 2017 New Horizons in Physics Prize.
They were among a select group of mathematicians and scientists honored at a glittering Silicon Valley gala Sunday night (Dec. 4), emceed by actor Morgan Freeman and hosted by Breakthrough Prize founders Sergey Brin, Anne Wojcicki, Yuri and Julia Milner, Mark Zuckerberg and Priscilla Chan.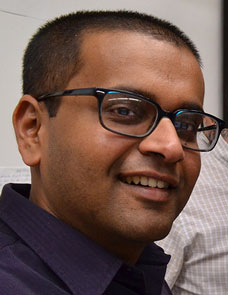 The tech luminaries created the annual Breakthrough Prize in 2012 to honor top scientists in the fields of fundamental physics, life sciences and mathematics, and to bring more glamour and prestige to those who push the frontiers of knowledge.
Pulchinski won the award for his transformative advances in quantum field theory, string theory and quantum gravity.
"We could not be more proud and pleased for this extraordinary honor for our colleague Joe Polchinski," said UC Santa Barbara Chancellor Henry T. Yang. "His research has had a profound impact on our understanding of the universe. As one of the pioneers of the field of string theory, professor Polchinski has demonstrated tremendous creativity and insight not only in discovering new scientific truths, but also in communicating these complex ideas in a highly accessible and inspiring way."
Harry Noller, a professor emeritus of molecular, cell and developmental biology, won the 2017 Breakthrough Prize in Life Sciences for his groundbreaking work on the ribosome.
"Noller, who joined the faculty in 1968, spent more than 50 years investigating the function and structure of the ribosome, which he calls 'the mothership of life,'" said UC Santa Cruz Chancellor George Blumenthal in a note to the campus community.
"His monumental contributions include revealing how these complex molecular machines build the proteins in all living cells. His work also paved the way for the development of new antibiotics that may prove effective against germs that have become resistant to current drugs."
A campuswide celebration in Noller's honor is scheduled for Dec. 9, Blumenthal said.
"Here's to Harry's spirit of inquiry, his determination and his success, which benefits us all."