November 6, 2019
UC Newsroom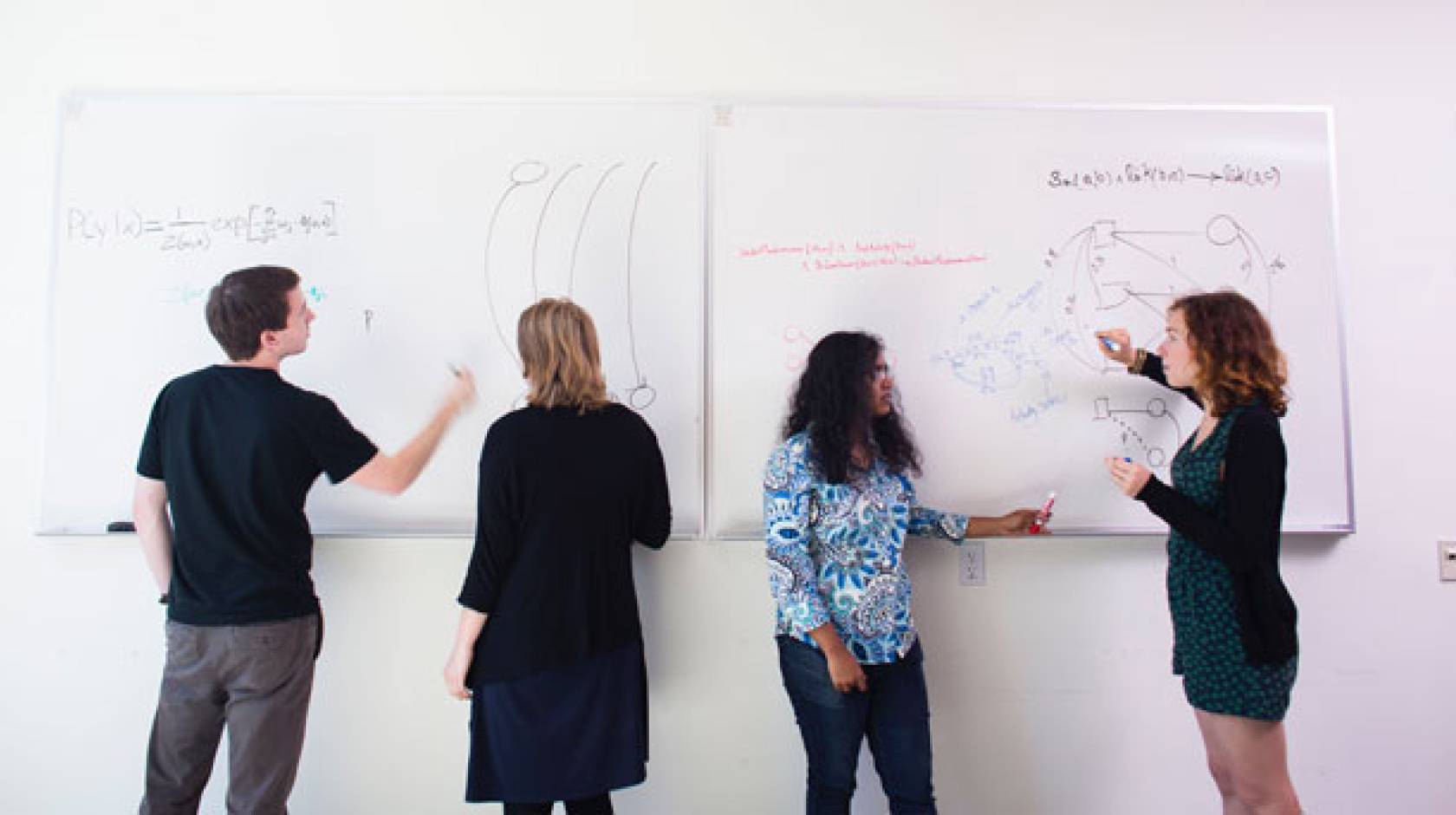 UC Santa Cruz has been selected to join the Association of American Universities, an elite group that represents the 65 most preeminent public and private research universities in the nation.
Santa Cruz becomes the seventh UC — including Berkeley, Davis, Irvine, UCLA, Santa Barbara and San Diego — to be judged by its peers as meeting the highest standards for research and educational excellence.
"UC Santa Cruz has long been known for the pioneering and transformational research of its faculty, students and staff across and between disciplines. Election to the AAU is a formal acknowledgment of the power that comes from applying diverse perspectives to the world's biggest challenges," said UC Santa Cruz Chancellor Cynthia Larive in a press release.
"Our research and commitment to student success are united and animated by our social justice mission and I am proud that AAU membership follows our recent recognition for contributions to student social mobility. That this is an honor conferred by our peers makes it especially rewarding."
The 120-year-old AAU evaluates a range of indicators in deciding to invite a university to join, including research funding, faculty awards and honors, citations, doctoral education, undergraduate education and more. Along with UC Santa Cruz, the AAU invited Dartmouth College and the University of Utah to join its ranks, the first time the association has invited new members since 2012.
"This well-deserved recognition underscores UC Santa Cruz's standing as a premier research institution, furthering education, advancing science, and contributing to American society and beyond," said UC President Janet Napolitano. "With Santa Cruz's election, seven of the 65 AAU universities are UC — an unparalleled distinction in which all Californians can take extraordinary pride."
UC Santa Cruz is known for trailblazing research and creative scholarship that challenges conventional thinking and significantly expands our understanding of ourselves, our world and our universe.
Among its many high impact accomplishments, the campus published online the first working draft of the human genome, contributed to the discovery of the Higgs boson — the so-called "god particle" that is foundational to physics — and launched a world-renowned agroecology program that has made it a leader in the organic food movement.
In September, the campus was ranked by U.S. News & World Report as No. 2 in the nation for student social mobility. With more than a quarter of undergraduates identifying as Latinx, the campus is recognized as a Hispanic-Serving Institution and has garnered more than $11 million in federal grants that support student success and equity initiatives.
Securing membership in the AAU was a long-term goal for Chancellor Emeritus George Blumenthal, who stepped down in June. Under Blumenthal, the campus established 16 new endowed faculty chairs during its comprehensive fundraising campaign. Endowed chairs are essential to recruiting and retaining the best faculty members, and providing them with the resources and freedom to test new ideas, Blumenthal said.
"For well over a decade, UC Santa Cruz has aspired to have its outstanding work recognized through an invitation to join the AAU," Blumenthal said. "I am so pleased and excited by today's news, which recognized that the quality of our campus academic activities places us among the nation's elite universities."
The University of California claims more AAU members than any other university system, an achievement that reflects its ongoing ability to foster excellence, while also serving as an engine of social mobility for its large and growing student body.
Along with UC Irvine, UC Santa Cruz is the youngest university to gain admittance to the AAU. This early invitation recognizes the radical excellence of a new kind of university serving a new generation of students.