August 21, 2023
UC Newsroom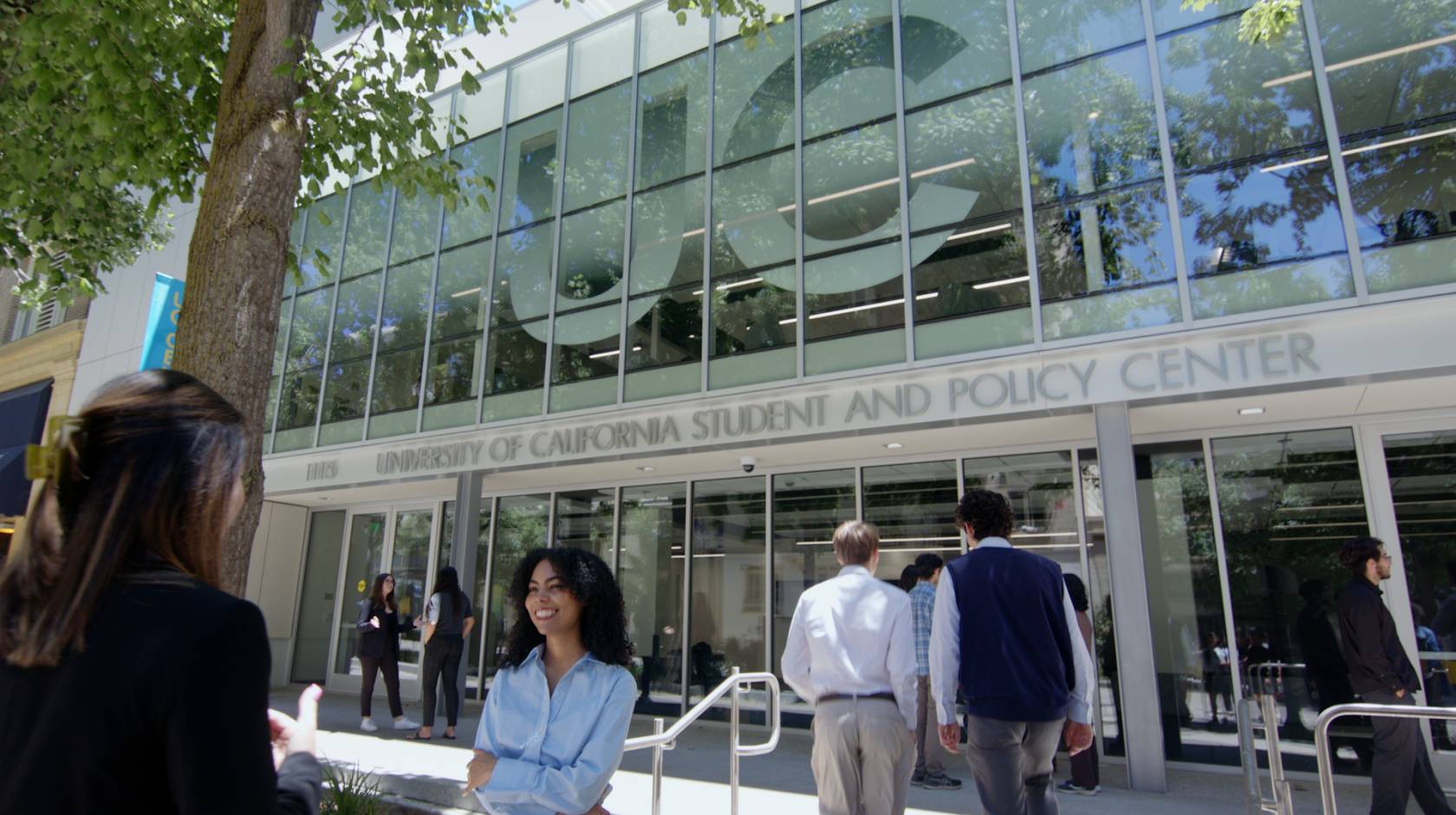 Credit: University of California
Just steps away from the state Capitol, the University of California launched its new UC Student and Policy Center on Aug. 15 in Sacramento, Calif., ushering in a new era of collaboration and partnership with state leaders.
The three-story building on 11th Street will provide a new, expanded educational home for students from across UC who come to the capital for public policy internships and real-world experience with state government. It will also serve as a hub where UC researchers can gather with state leaders and policymakers to develop solutions to California's biggest challenges.
"155 years ago, a partnership began between the state of California and the University of California. The new center builds upon that partnership," said UC Regent Janet Reilly, who helped lead efforts to turn the vision for the center into reality. "It will strengthen ties between the university and state government, elevating collaboration between our elected leaders and UC's world-class researchers to find solutions to state, national and global challenges — and creating new realities that we can only dream about today."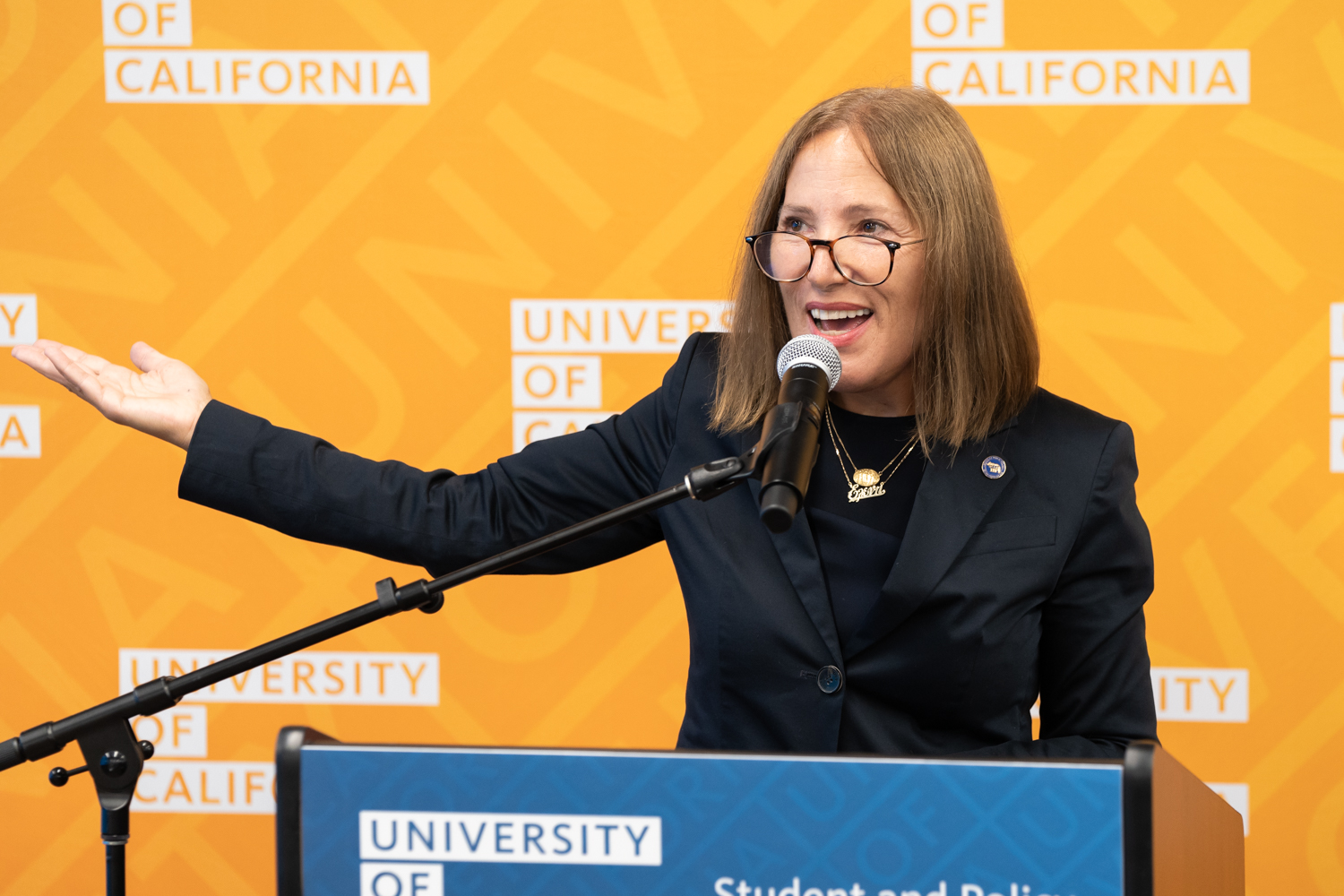 UC President Michael V. Drake, M.D., Regent Emeritus George Kieffer, Regent Emeritus Joanne Kozberg, Regents Chair Richard Leib, former Alumni Regent Peter Taylor, and UC Advisory Chair Tom McMorrow were central to the project's completion, along with crucial and generous support from alumni and donors.
Kieffer championed the project for more than a decade. "If good things take time, then the new UC Student and Policy Center will indeed be a very good thing," Kieffer quipped during the Aug. 15 grand opening celebration. Attendees included Lt. Gov. Eleni Kounalakis, along with other lawmakers, their staffs, UC leaders, alumni, students and other friends of the university.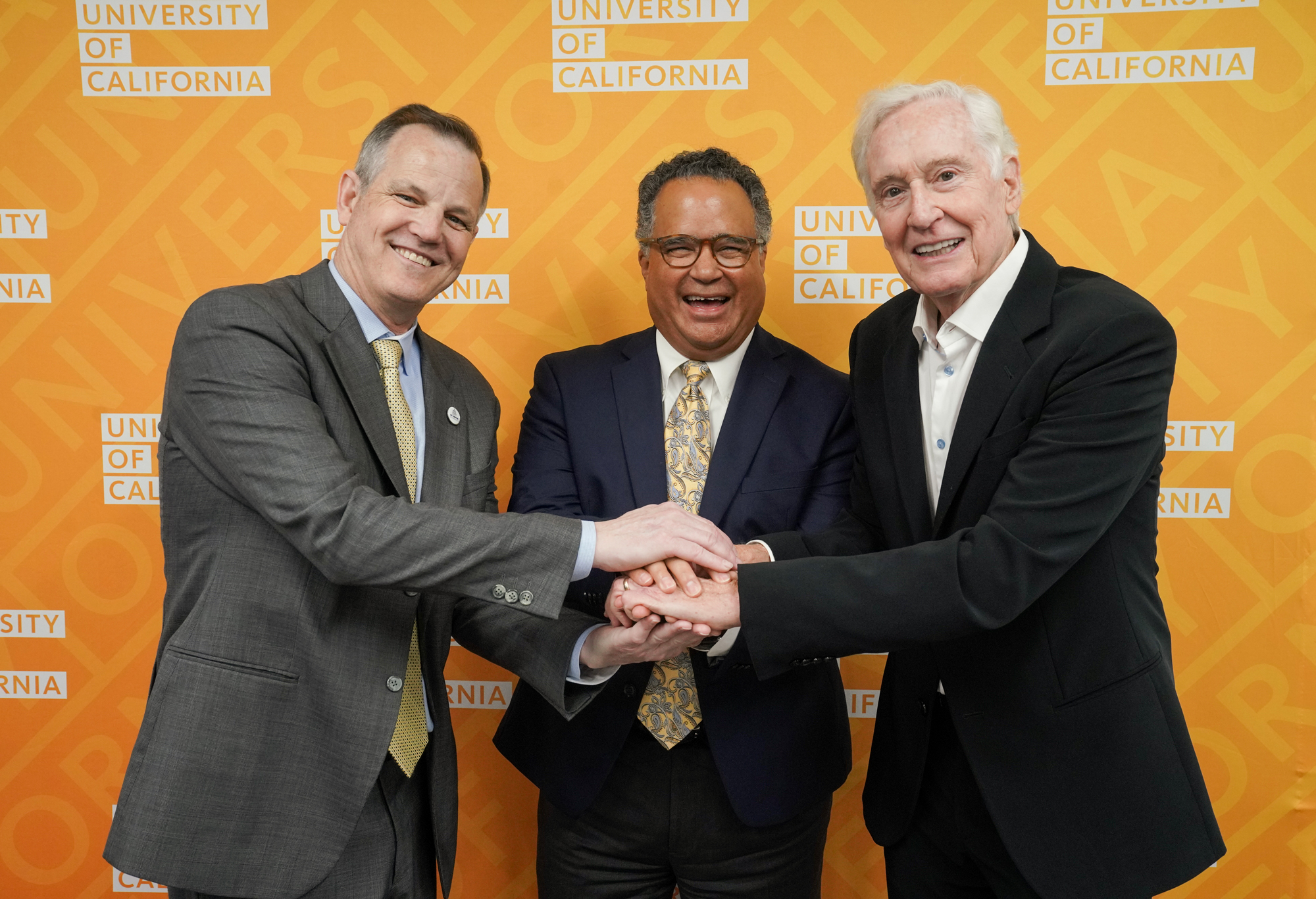 Kieffer noted that UC was founded by state officials who understood the value of having a great public university in California. Today, UC is widely recognized as the world's best public research university, bringing unparalleled expertise to policymakers on the state's most pressing issues as its primary research arm.
"In the most fundamental way, the real roots of the University lie here, in our state capital, and in the same partnership that built all that is and can be the University of California," he said.
The new center will allow UC to go even deeper by facilitating more effective collaborations between the university and state leaders. It will also foster greater civic engagement throughout the region by serving as a place for public dialogue, speaker series and other community events. And perhaps most importantly, it will provide life-changing experiences for UC students.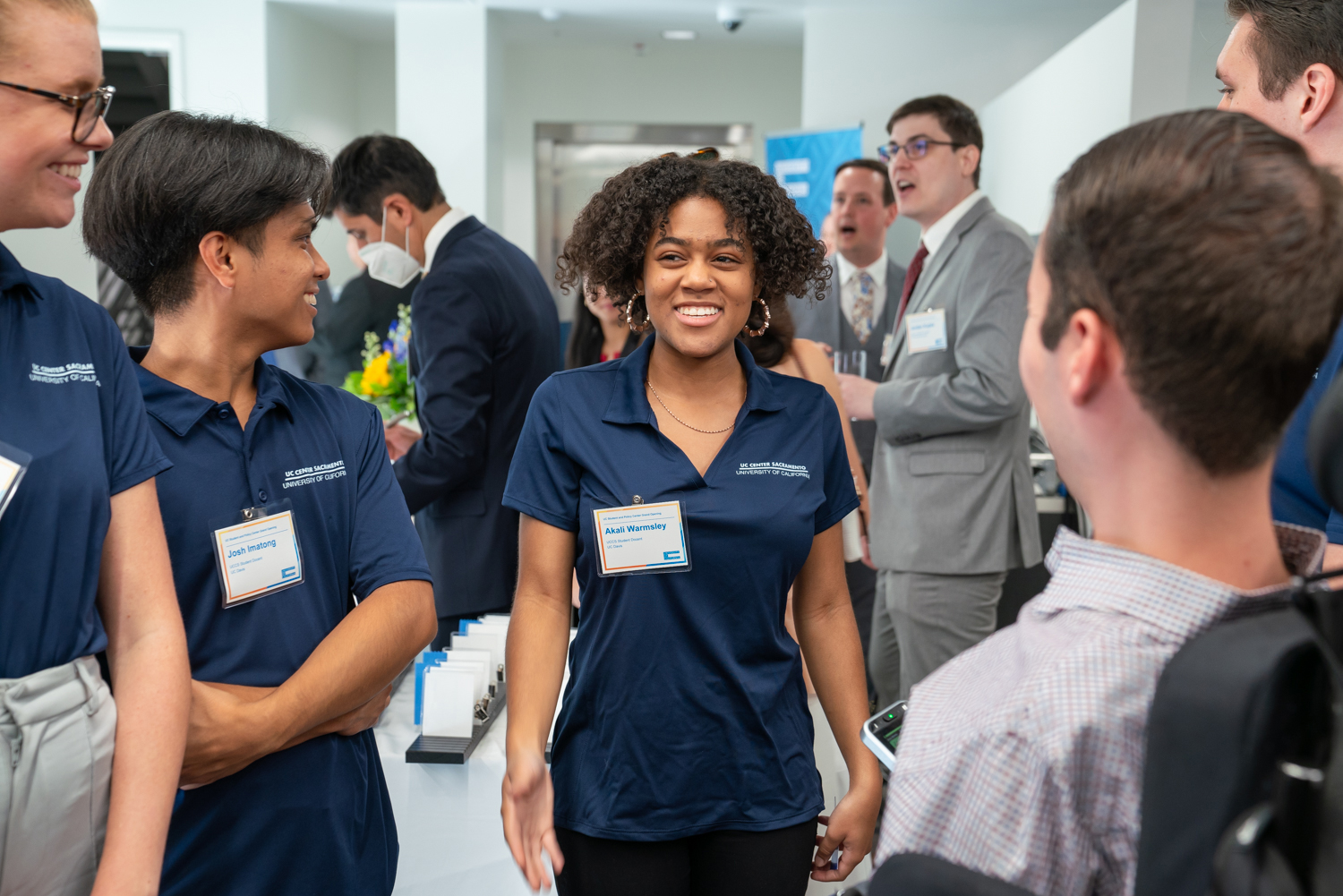 "The new facility will allow us to increase the numbers and expand the opportunities for students of all disciplines to study and learn the ways of government in our state capital. Most will bring that experience to their non-government life. Some will go on to careers in government, perhaps run for office. But all will benefit," Kieffer said.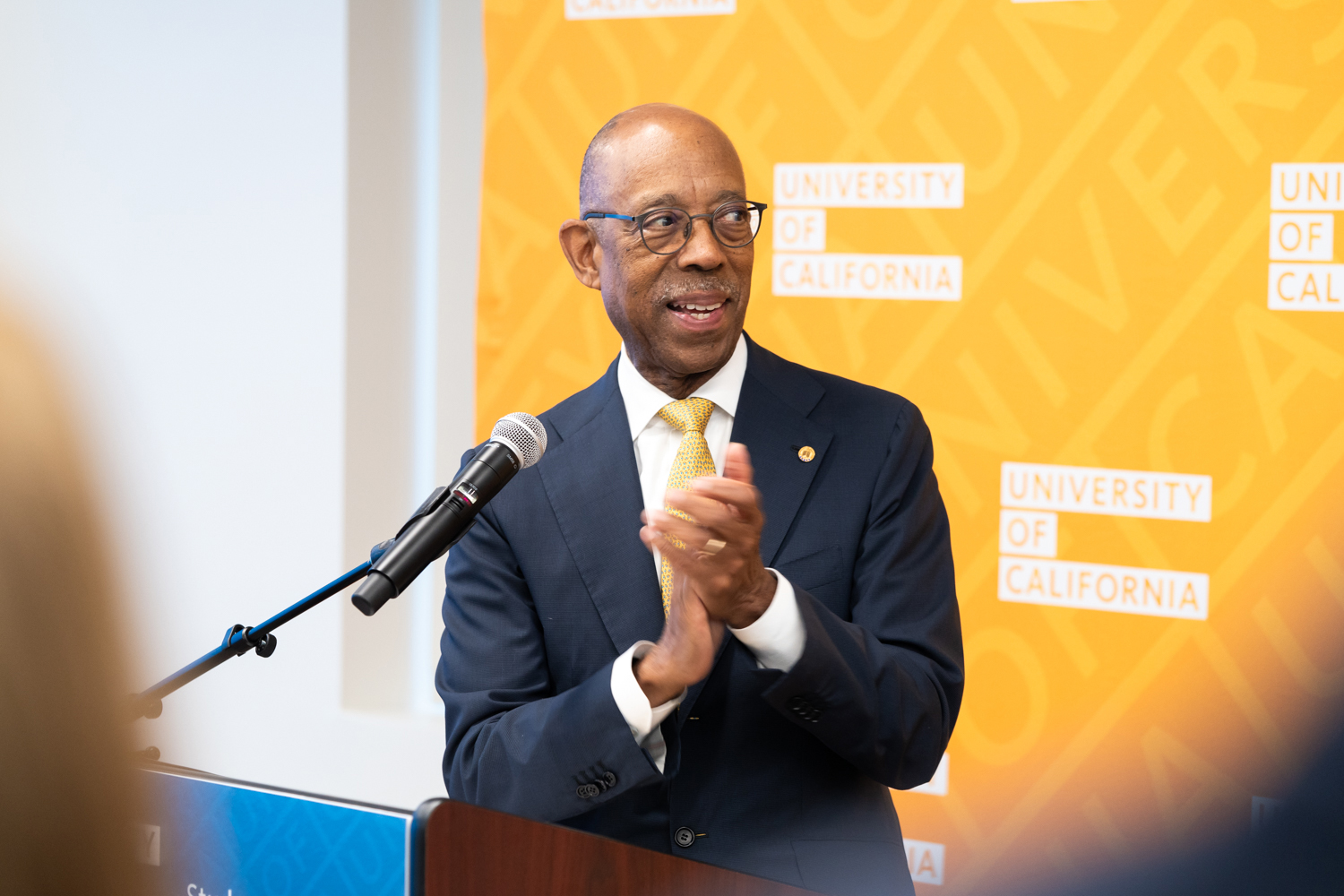 UC President Drake also stressed the center's importance as a training ground for students with a passion for civic life.
"I'm so pleased that this center will provide UC students with new opportunities to engage directly with state leaders as part of their hands-on learning in the capital," he said. "And I'm proud that the University of California is training the next generation of our state's policymakers. The passion, resolve and creativity of UC students gives me great hope for the future. Creating more opportunities for them to learn here, to enhance their studies with direct applications, and to contribute their ideas to our state — this is a direct investment in that hopeful future."