UC Dreamers to Congress: We're here to stay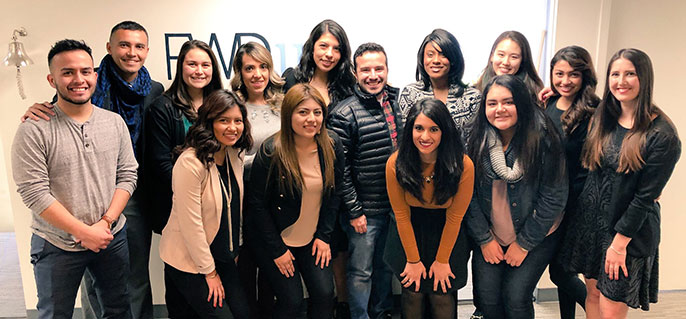 Three University of California Dreamers were among those who packed into the House gallery Tuesday night for President Donald Trump's State of the Union address, putting a human face on one of the most pressing issues facing Congress.
UC Irvine freshman Leslie Martinez attended as the guest of U.S. Rep. Lou Correa, D-Santa Ana. She was joined by UCLA grad Denea Joseph and UC San Diego research assistant Karen Bahena, along with more than 20 others, all wearing stickers bearing monarch butterflies — a symbol that has come to represent support for the immigrant community.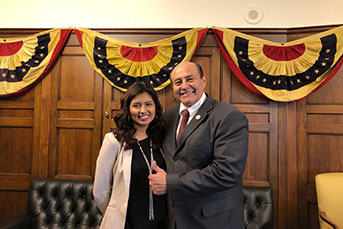 She had hoped that Trump would acknowledge their presence during his speech, and that Congress and the viewers who tuned in — an estimated 45.6 million — would see their humanity.
"I'd like the American people to see that we are human — that despite everything, we are still here," Martinez said. "We are just as American as they are, and we are here to stay."
She left disappointed, but no less committed to keeping the pressure on. "The thing that affected most of us, we didn't like it that he used criminals to represent our community," she said.
A chemistry major who plans to go to medical school, Martinez has lived in the United States since she was two. She is among an estimated 800,000 young people — often referred to as Dreamers — who were brought to the U.S. as children and later received legal protections to work and study through the federal Deferred Action for Childhood Arrivals program (DACA).
President Trump in September announced he was rescinding the program, effective March 2018. A lawsuit, brought by the University of California and others, has succeeded in keeping DACA in place while court challenges are heard.
Pressure is now mounting for Congress and the president to find a legislative solution that will provide permanent legal protection for DACA recipients like Martinez. Many have never known another country, but now find themselves facing possible deportation. The issue has become central to negotiations over the federal budget and a larger overhaul of immigration policies.
Despite all that, Martinez is staying focused on her studies and keeping up with her classes.
"When things get rough and it's hard to concentrate, my professors are really understanding. They've shown that they're supportive and they are there for me."