December 16, 2019
Carolyn McMillan
,
UC Newsroom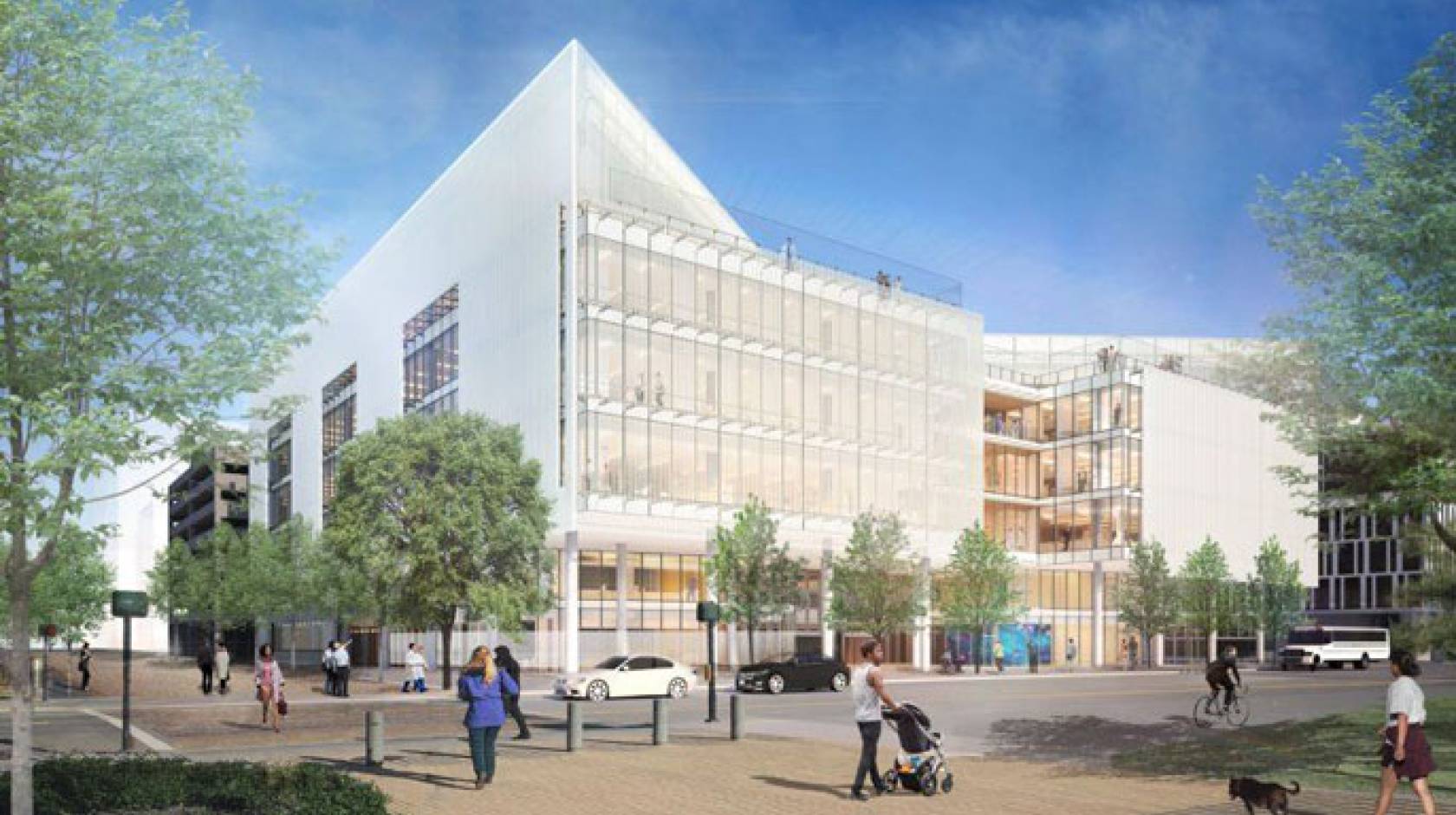 As the year draws to a close, some of UC's staunchest allies have come forward with gifts that will make a lasting impact on the university, its students and the world at large.
In November, philanthropists Joan and Sanford I. "Sandy" Weill, of the Weill Family Foundation, gave $106M to UC San Francisco, UC Berkeley and the University of Washington for the creation of the Weill Neurohub, a research network that aims to speed the development of new treatments for neurological and psychiatric diseases.
And this month, longtime UCLA supporter David Geffen donated $46 million to the medical scholarship fund he created 10 years ago. His additional investment brings the David Geffen Medical Scholarship Fund to $146 million, covering full scholarships and living expenses for 414 medical students.
The Gordon and Betty Moore Foundation, another generous longtime UC supporter, also made a significant donation in December, giving a $37.5 million grant to UC Davis to launch a fellowship program that will support early-career leaders and innovators in the nursing field.
"Each of these gifts will have a profound impact on UC and its ability to serve California," said Geoff O'Neill, assistant vice president for Institutional Advancement. "And collectively they show just how vital philanthropy is to the university's ongoing success."
Other major gifts this year include $20 million from Jennifer and Matthew C. Harris to establish an institute at UCLA that studies kindness; financier Charles Schwab donated $20 million to form a UC San Francisco-UC Berkeley center that studies dyslexia; and UC San Diego received $100M from longtime benefactor Denny Sanford to establish a landmark institute that will explore the neurobiology of compassion, revamp medical education and address the epidemic of physician burnout. And in June, Henry and Susan Samueli donated $100 million to UCLA's engineering school, the largest gift in the school's history. The funds will be used to spur the engineering school's planned expansion.
"Support from private donors is helping UC in every facet of its operations — from research and student scholarships to lab space and academic facilities," O'Neill said. "Every gift, no matter the size, is a vote of support for UC and its mission of teaching, research and public service."
In fact, more than 30,000 people made donations to various UC programs and activities on Dec. 3, the national day of charitable generosity known as #Giving Tuesday. At UC Merced, 1,300 people donated during the 24-hour Give Tue UC Merced campaign, surpassing the event's goal of 1,000 donors.
Even more inspiring was the fact that 60 percent of donors were UC Merced students themselves.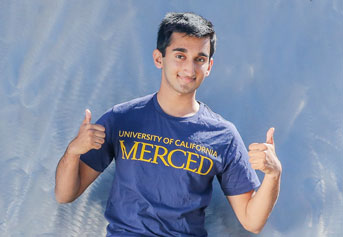 Rushad Ahmed, a first-year biology student at UC Merced, helped make a promotional video for the campaign and was among the contributors who helped push the campaign to a record number of donors. He wanted to help because UC Merced does so much to provide financial aid and scholarships to its students.
"I think it's important for students to know that UC Merced is one of the best schools to help students," Ahmed said. "We should always give back to those who helped us. It might help someone else a lot more than we think."
Interim chancellor Nathan Brostrom called the outpouring an amazing show of support for the campus. Collectively, donors raised more than $180,000.
"Our students in particular really, really amaze me and their tremendous spirit of giving made this year's Give Tue UC Merced so successful," Brostrom said.
According to the university's most recent annual report on private giving, donors gave a collective $2.7 billion to the university in 2018-19 — the second year in a row that UC has reached that impressive figure. Four hundred gifts each exceeded $1 million, yet 90 percent of donations were for $1,000 or less.
Large or small, nearly all UC donations were mandated for specific programs or projects, meaning that the university cannot use the funds for anything else. Less than one percent of all UC donations are unrestricted in how the funds may be used.
"It's hard to overstate the importance of philanthropic giving to the university and our campuses," O'Neill said. "But because the funds are restricted in nature, private support is unlikely to ever replace the importance of state investment to ensure we can fully serve California's diverse student populations."