UC system at the top of the world in new rankings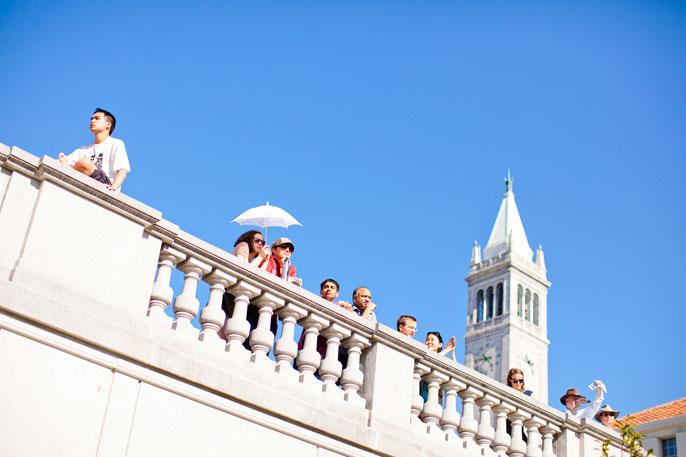 World University Rankings
| | |
| --- | --- |
| Rank | Campus |
| 10. | UC Berkeley |
| 14. | UCLA |
| 41. | UC San Diego |
| 48. | UC Santa Barbara |
| 51. | UC Davis |
| 98. | UC Irvine |
| 146. | UC Santa Cruz |
| 165. | UC Riverside |
The UC system remains at the top of the world according to the 2016-17 Times Higher Education World University Rankings.
UC Berkeley and UCLA were once again the highest ranked American public universities on the list, at No. 10 and No. 14 respectively among all institutions of higher education in the world.
UC Berkeley climbed three spots over last year, while UCLA rose from a No. 16 ranking.
The Times Higher Education ranking is unique among international university surveys because it evaluates schools in terms of the full scope of their missions, to include teaching, research, transmission of knowledge and global outlook. 980 universities are included in this year's list, 148 of which are in the United States.
The top-rated institution this year is Oxford University.
UC campuses are prominent in rankings across a variety of metrics. Recent assessments in which UC has excelled include U.S. News and World Report, Washington Monthly, Sierra Club's Sierra Magazine, and the Academic Ranking of World Universities.