September 24, 2014
Harry Mok
,
UC Newsroom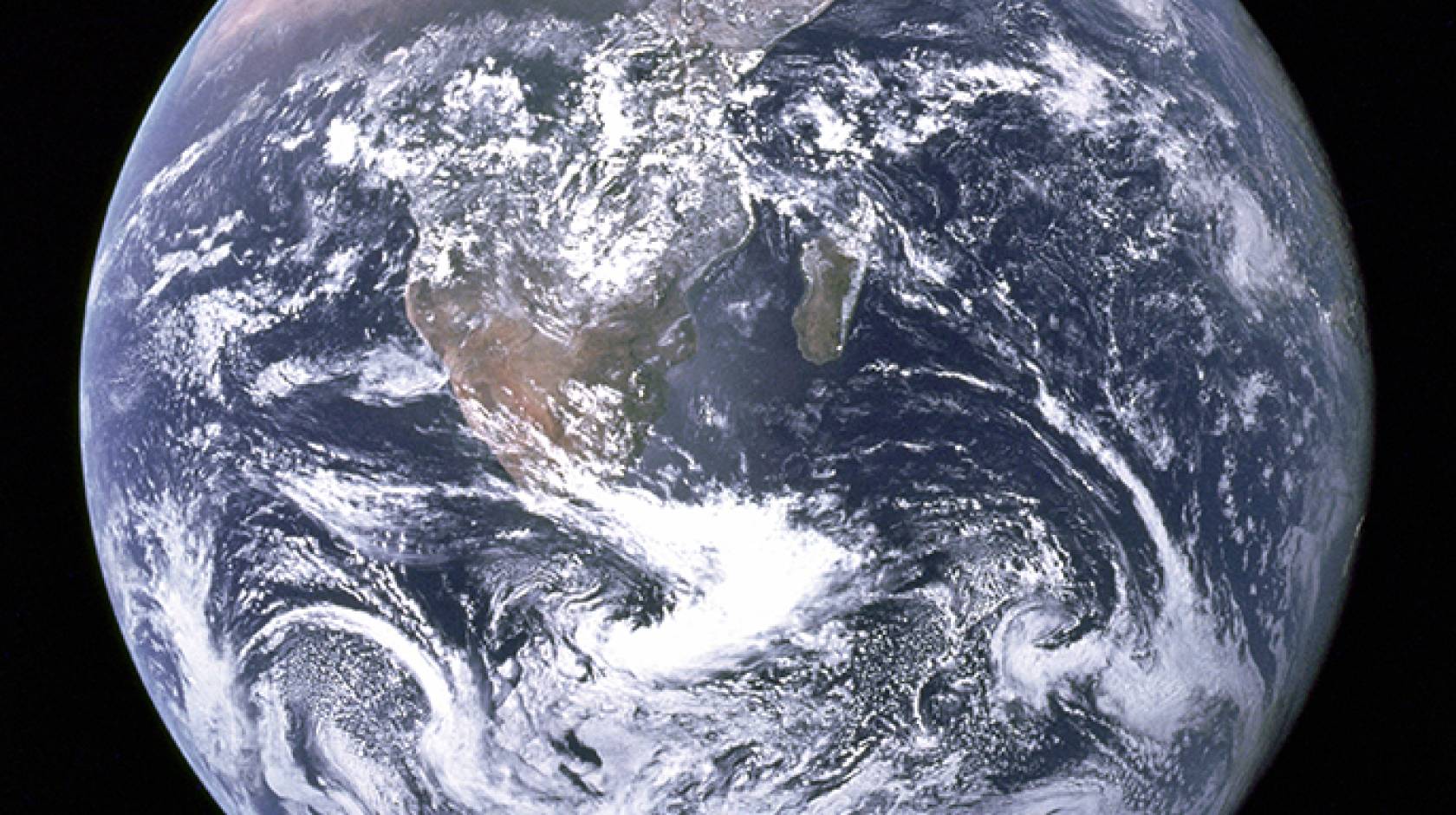 With a commitment to make its campuses as sustainable as possible, the University of California has long been a leader in environmental stewardship.
Now UC President Janet Napolitano has raised the bar even higher, pledging that UC will achieve carbon neutrality by 2025. It's an ambitious undertaking — something that no other research university has achieved.
Napolitano has acknowledged that the task is formidable, and has appointed an advisory council — comprised of some of the world's leading experts — to develop a roadmap to achieve net zero greenhouse gas emissions.
"This is a steep mountain, and we have to figure out how to reach the top," Napolitano said in November 2013 when announcing the audacious goal. "But we are the University of California, and there is no reason that UC can't lead the world in this quest, as it has in so many others."
The President's Global Climate Leadership Council is comprised of scientists, administrators, students and experts from within and outside UC who will engage UC researchers and the entire university community in its effort.
The council will advise UC on achieving carbon neutrality while also providing guidance for furthering its other longstanding sustainability goals. In addition, the council will assist in integrating the Carbon Neutrality Initiative and other sustainability goals into UC's teaching, research and public service mission.
Breaking the fossil fuel habit
The challenge for UC is to figure out how it can eliminate its reliance on fossil fuels, the largest source of greenhouse gas emissions. UC needs to expand its already extensive energy efficiency efforts to minimize its consumption. It must also source any energy it does use from renewable sources such as solar, wind and biomethane gas captured from landfills and agricultural waste.
UC took a big step in this direction by making the largest purchase of solar power by any university in the country.
Two deals with Frontier Renewables will supply UC with 80 megawatts of solar capacity — enough to power about 27,000 homes — and prevent an estimated 88,000 metric tons of carbon annually from being emitted into the atmosphere.
The purchase will augment the 11.4 megawatts of solar energy already being produced at UC campuses and medical centers. Another 22.9 megawatts are planned or under construction. Combined, UC will generate or purchase enough solar energy by 2017 to power about 38,000 homes.
Using more energy from solar and other renewable sources is a goal set in the UC Sustainable Practices Policy.
Students take the lead
Much of what UC has achieved through the policy began with its students, who for decades have been taking it upon themselves to make their campuses better stewards of the environment.
In 1968, UC Davis students started a public bus line that is a model for other campus transportation systems. UC Santa Cruz students helped launch a campus farm in 1971 that spurred the growth of sustainable agriculture through its research and education programs.
Inspired by student activism, UC enacted its sustainability policy in 2004, and it is the primary reason its campuses are some of the greenest in the country and are models for sustainable practices.
The policy covers nine areas — green building, clean energy, sustainable transportation, climate protection, sustainable operations, waste reduction and recycling, environmentally preferable purchasing, sustainable foodservice and sustainable water systems.
The policy set campuses on the path to carbon neutrality and meeting other ambitious goals for reducing their environmental impact.
Water wise
As California experiences some of its driest weather on record, Napolitano made water conservation one of those goals, asking campuses to reduce per-capita potable use by 20 percent by 2020.
"The University of California has long been a leader in conservation efforts," she said. "This new 2020 goal complements the university's Carbon Neutrality Initiative and its broader award-winning sustainability efforts. UC is prepared to play a leadership role in response to California's current water crisis by demonstrating water sustainability solutions to the rest of the state."
Every UC campus and medical center has established a water usage baseline against a three-year average, and the 20 percent reduction goal will be pegged to each campus's baseline. UC Berkeley, UC Davis, UC Irvine, UC Merced, UC San Francisco Medical Center, UC Santa Barbara and UC Santa Cruz already have met or surpassed the water use goal.
"The 2020 goal builds on the groundbreaking water-related research that takes place on our campuses every day," Napolitano said.
UC's recent sustainability accomplishments include:
Saving $110 million from 2004-13 from the implementation of energy efficiency projects.
Reducing carbon emissions by 112,000 metric tons from 2006-13 due to energy efficiency efforts.
Registering as an Energy Service Provider, which will allow it to supply electricity to some of its campuses and medical centers beginning in 2015. The registration allows the university to use more renewable energy resources, as the recent 80 megawatt solar deal demonstrates. Being an Energy Service Provider will also create more energy price transparency for campuses, ensuring a steady supply of cost-effective, climate-neutral electricity.
Being the nation's leading university for green construction with 180 LEED certifications from the U.S. Green Building Council. In fact, UC Merced is the country's only college campus where every building is LEED certified.
Creating recycling, composting and waste reduction programs that have UC locations within reach of a goal to send zero solid waste to landfills by 2020.
"These efforts are critical to addressing the formidable water, energy and climate challenges facing California, the nation and the world," Napolitano said.