August 25, 2014
UC Newsroom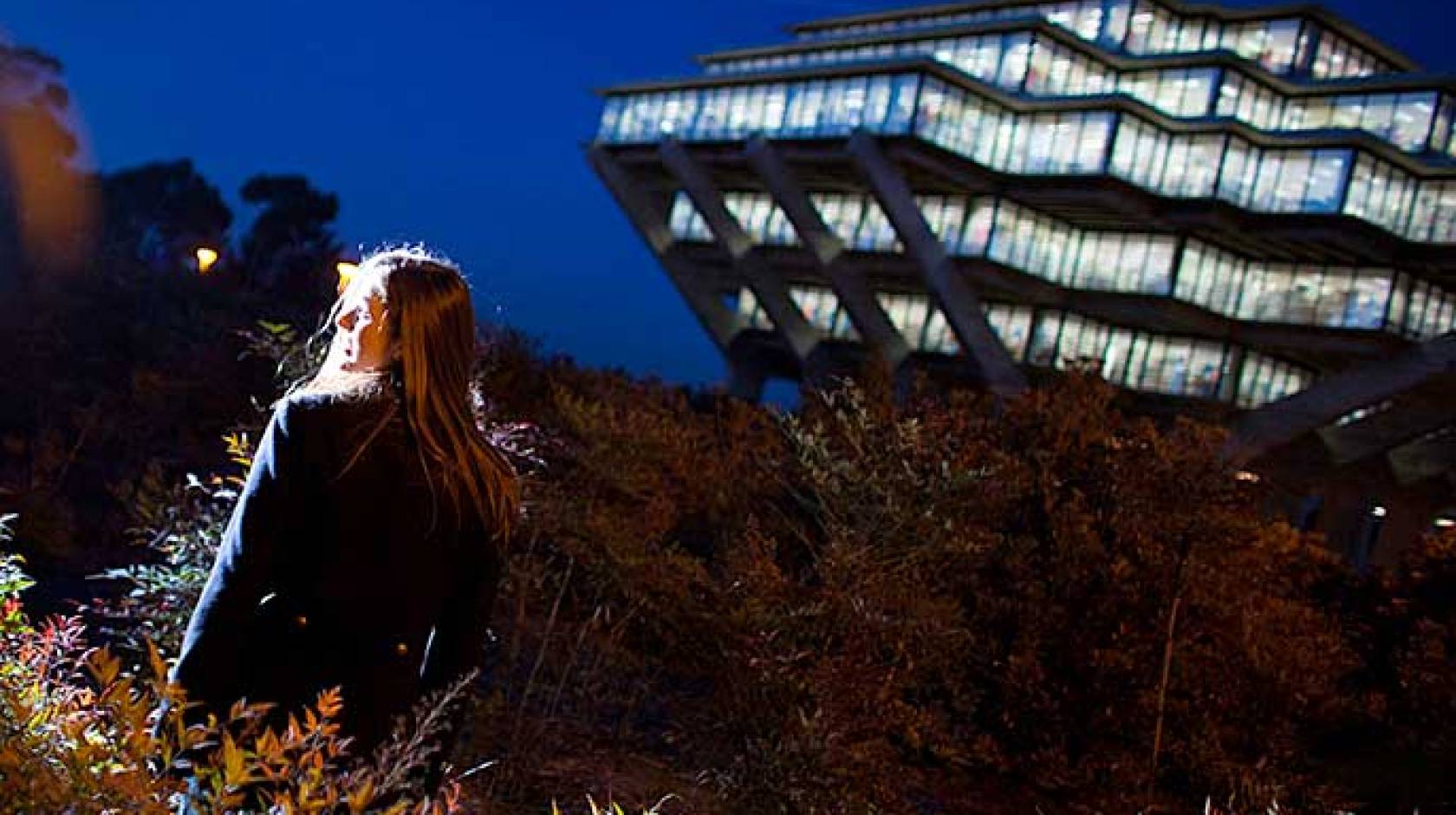 The University of California again dominates Washington Monthly's annual college rankings, released today (Aug. 25). The rankings assess how well colleges and universities serve the public interest.
For the fifth consecutive year, UC San Diego is ranked first; for the second straight year, UC Riverside is ranked second. Also among the top five schools: UC Berkeley, third; and UCLA, fifth. The top 100 include UC Santa Barbara, 15th; UC Davis, 16th; UC Santa Cruz, 79th; and UC Irvine, 83rd.
"For four of our campuses to be ranked in the top five and for UC San Diego to be ranked No. 1 for the fifth consecutive year is a significant achievement," said UC President Janet Napolitano. "All eight of the UC campuses that were ranked in the top 100 institutions deserve heartfelt congratulations from the entire UC community."
UC San Diego Chancellor Pradeep K. Khosla echoed her sentiments.
"It is a great honor to be recognized once again by Washington Monthly as the top college in the nation for contributing to the public good," Khosla said. "This is an extraordinary achievement, as the criteria for this ranking exemplify our core values and our vision to be a student-centered, research-focused, service-oriented public university that provides opportunity for all."
Washington Monthly calls its College Guide an alternative to U.S. News & World Report's rankings because it measures institutions based on three criteria: social mobility, research and public service. The magazine said it gives high marks to institutions that "contribute to society, enroll low income students, help them graduate and don't charge a fortune to attend."
"Strikingly, four of the top five institutions on our list are University of California campuses," the editors wrote in an essay about how they compiled their rankings. "That state's system has a distinct blend of size, diversity, and research excellence. By enrolling top students from a huge state with a highly varied population, UC campuses are able to balance academic excellence with scientific prowess and a commitment to enrolling low-income students that is unmatched at similar national universities."
Against the backdrop of reduced support from the state, UC has held fast to historic commitment that cost never be a barrier to attendance for California students. Forty-two percent of its undergraduates come from families with household incomes of $50,000 or less — a far greater proportion than at any other top-tier research university in the country. And through its Blue and Gold Opportunity Plan and other financial aid, it covers all tuition for eligible California students. As a result, 55 percent of California undergraduates pay no tuition.
Napolitano said that the rankings illustrate the importance of nurturing and protecting public universities as an investment for all.
"The Washington Monthly's rankings underscore why public higher education is central to the social fabric of our state and country. Our public universities and colleges foster an active, thinking citizenry," Napolitano said. "They enhance public spirit. They educate — and more importantly, elevate — vast numbers of young people. These institutions are public goods that benefit all of us, and not just the students who attend them."