UCLA faculty strengthen ties with Mexico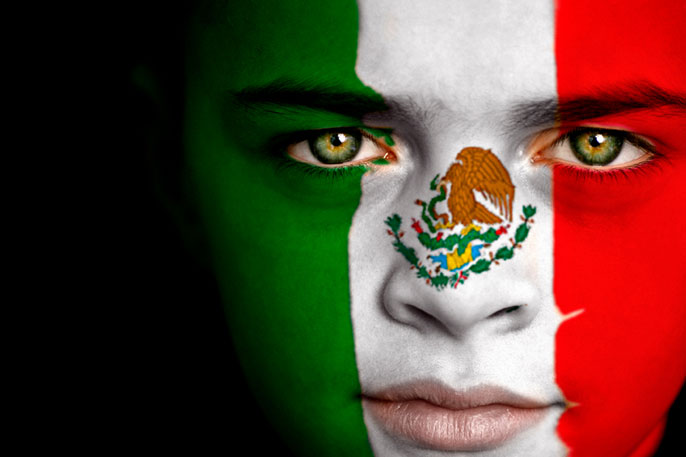 UCLA faculty and graduate students with research interests in Mexico will soon be benefiting from a closer relationship with that country, its government and institutions, resulting in more collaborative projects and student-faculty exchanges, and improved information-sharing on both sides of the border.
A recent campus survey of Mexican-related projects at UCLA revealed that nearly 80 professors and approximately 17 centers on campus are doing research on Mexico.
On a recent visit to the campus organized by UCLA's Center for Mexican Studies and the Latin American Institute, Mexican Consul General Carlos Sada enthusiastically pledged to collaborate with UCLA on issues of mutual interest and to find ways to promote UCLA research in Mexico.
"I'm very excited by the number of research projects and groups at UCLA; it's like a dream to be here with so many experts on Mexico," he told an audience of faculty and administrators.
At the same time Sada was visiting the campus late last month, President Janet Napolitano was beginning a round of meetings in Mexico City with high-ranking officials from the Mexican government, distinguished academics and researchers as part of a broad UC-Mexico initiative aimed at strengthening ties between UC and Mexico.
"UC's many and varied partnerships, exchanges and collaborations with Mexico are integral to bettering lives on both sides of our national border," Napolitano said. "This trip is a testament to the strength of our relationship with Mexico. I'm here to ensure we grow that relationship by establishing our new project to enhance the mutual exchange of students, faculty and ideas across the border."
To solidify this new relationship, Napolitano signed a memorandum of understanding (MOU) between UC and the Mexican National Council of Science and Technology ( CONACYT) that extends their Agreement of Cooperation in Higher Education and Research. The new MOU establishes a working group between CONACYT and UC MEXUS, a systemwide effort based at UC Riverside, to explore new and enhanced collaborative goals. It also provides for development of a program for student, faculty and researcher exchanges between UC and Mexican universities and research centers.
Meanwhile, the meeting at UCLA was held as a prelude to the upcoming signing of a Memorandum of Understanding between UCLA and the consulate. The hope, said Rubén Hernández-León, director of UCLA's Center for Mexican Studies, is to establish a working relationship with the consulate to facilitate relationships between UCLA researchers and institutions in Mexico, as well as with Mexican individuals and groups in Los Angeles. A variety of collaborative projects are expected to ensue. Some UCLA faculty are particularly interested in finding ways to publish their research in Spanish and to access research published in Mexico.
Sada said a renewal of the U.S.-Mexico relationship is needed. "It is better to renew our relationship deliberately," he remarked, "rather than leave it to market forces. We have the obligation to see where our future lies."
Of particular concern to the consul general was what he described as a "free fall" in student exchanges between the two countries. Of the 800,000 international students in the United States in 2013, only 14,000 — 1.7 percent — were from Mexico. That same year, American students studying in Mexico accounted for only 1.2 percent of all U.S. students abroad, with greater numbers going to Costa Rica, Argentina and Brazil.
It's important to understand why these exchanges have diminished, Sada said. It's unclear whether the drop is associated with negative perceptions of Mexico or U.S. students' preference for European countries.
Sada also emphasized Mexico's growing volume of foreign trade beyond the NAFTA block, pointing to the country's new trading partners, such as South Korea, and Mexico's work to refashion its trading patterns, including the adoption of 50 constitutional amendments to facilitate that process.
Given that Mexico is now the fourth-largest exporter of cars in the world and has a growing aerospace sector, its economy will need growing numbers of well-educated workers, said Sada, especially in the STEM (science, technology, engineering and mathematics) sectors.
"We want students to come to Mexico to see what kind of employment is available," he said, observing that many well-trained young people from Spain, where youth unemployment continues to hover at 25 percent, are coming to Mexico to work.
As part of an initiative to increase student and faculty exchanges between the two countries, Mexico hopes to attract 50,000 U.S. students to Mexico by 2018 and to send 100,000 students from Mexico to the United States, including a hoped-for 100 additional Mexican students to each of the 10 UC campuses.
On the U.S. side of the border, President Obama 's initiative, "100,000 Strong in the Americas," aims to send 100,000 U.S. students to study in Latin American and Caribbean countries by 2020, and to attract an equal number of students from there to study in the United States.
Among the Mexican specialists at UCLA who joined a panel discussion to talk about their work were Chris Tilly, director of the UCLA Institute for Research on Labor and Employment and an urban planning professor; David Hayes-Bautista, professor of medicine, director of the Center for the Study of Latino Health and Culture and a faculty member in Chicano studies; and Patricia Gándara, professor of education and co-director of the Civil Rights Project/Proyecto Derechos Civiles at UCLA.