September 4, 2015
Stefanie Ritoper
,
UCLA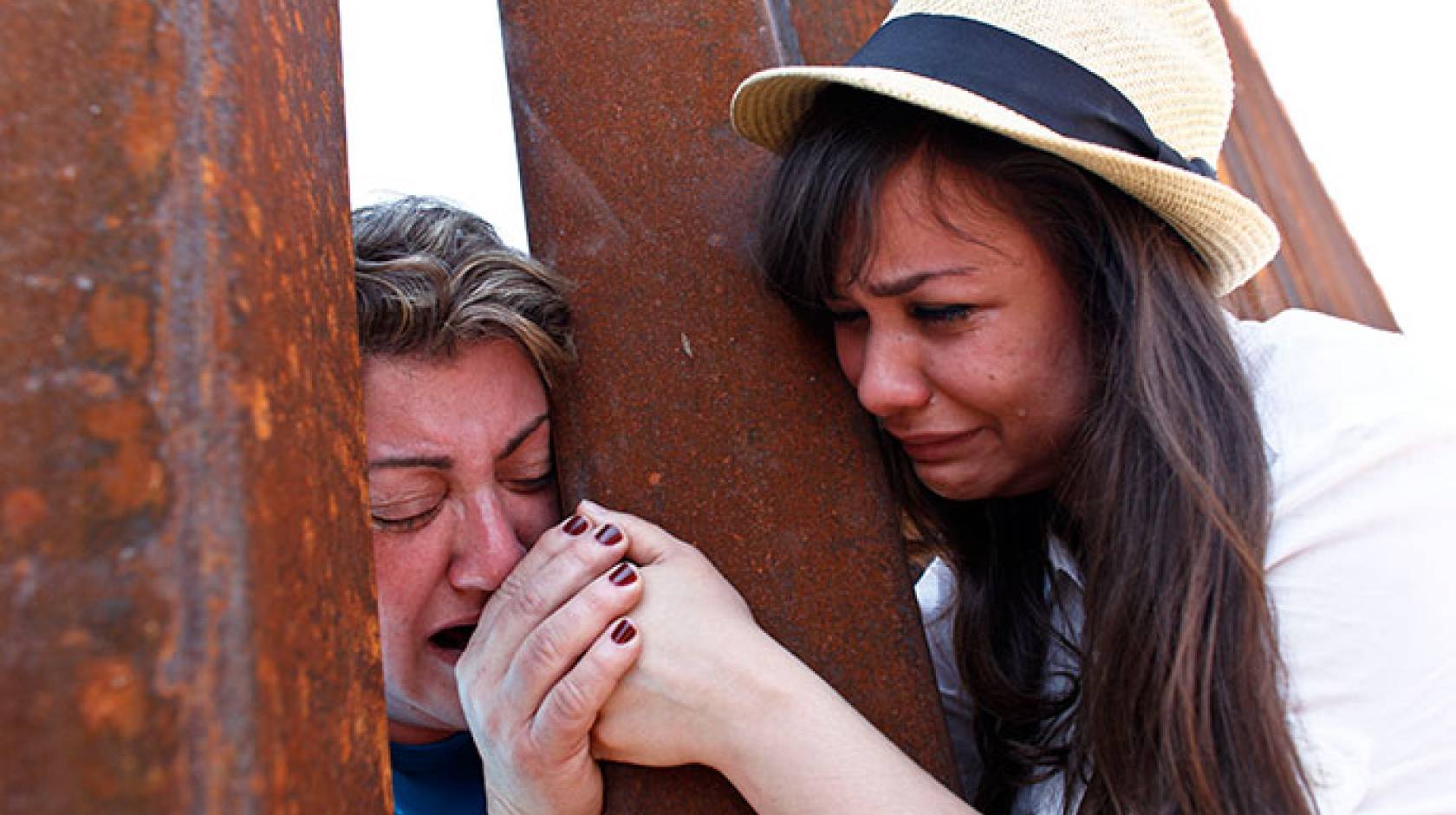 Credit: Photo courtesy of Samantha Sais
Cristina was like any other UCLA senior — anxiously waiting for the end of the school year and excited to start the next chapter in her life. But one day she received a devastating phone call in the middle of the night. Her father had been pulled over in a routine traffic stop, she learned, and had been deported to Mexico.
"I was devastated," said Cristina, who is not using her real name to shield her family's identity. "As a U.S. citizen, I never thought I would be separated from my family."
Because Cristina's father had been the family's primary breadwinner, everyone had to take up the slack in his absence. Her family had to move out of their home and squeeze into a single room they rented in the home of another family in the area. Being the oldest child, Cristina felt extra pressure to help her family and took on a second job. Her younger sister Maria, who was still in high school at the time, also got a job.
The deportation of her father led Cristina to feel extremely lonely at UCLA because she didn't know whom she could open up to about her experience. It became difficult to concentrate on her school work, and her grades took a hit. Worried she was starting to fall into depression, she sought counseling on campus.
Then a classmate told her about "Immigrant Rights, Labor and Higher Education," a class in the UCLA labor studies minor. The class project was to capture the stories of families impacted by deportation.
Two years later, Cristina's heartfelt story about what happened to her family as a consequence of deportation is being shared with everyone who picks up the UCLA Labor Center's new student-written book, "Dreams Deported: Immigrant Youth and Families Resist Deportation."
The release of the book, the third in a series on immigration and the immigrant youth movement, was celebrated last week. The event brought the book's authors, now UCLA alumni, back together again.
At first, Cristina recalled, it wasn't easy to share her story because she was worried about the negative repercussions it might have for her family. "Even though I was scared, I knew I needed to share the story of my father's deportation. I wanted other people who might be experiencing the same thing to know that they were not alone," she said.
The 20 students who worked on the book came from different academic areas on campus, including the Labor and Workplace minor, Chicano studies and Asian American studies. Over three quarters they conducted interviews, wrote the stories, selected the artwork for the book and guided it through the long publishing process.
Nancy Guarneros, a UCLA alumna and Claremont Graduate University Ph.D. candidate, co-taught the class with UCLA Labor Center Director Kent Wong. "My hope was for the book to show the current reality that many immigrant families face in this country today," said Guarneros. "The national conversation around immigration is often polarizing, and we wanted to humanize the issue and show how deportations affect entire families."
"Being part of 'Dreams Deported' is an experience that I continue to take with me even after graduating," said Cristina, who graduated from UCLA two years ago with a degree in psychology. She is currently teaching Spanish on the East Coast. "I hope the book inspires others to tell and document their own stories."
Another participant in the book project Blanca Alcantara, who graduated last year, expressed her happiness at seeing the final result of students' work. "It was a great feeling to hold a copy in my hands. The project that began two years ago finally became a reality," she said.