April 23, 2020
Nicole Freeling
,
UC Newsroom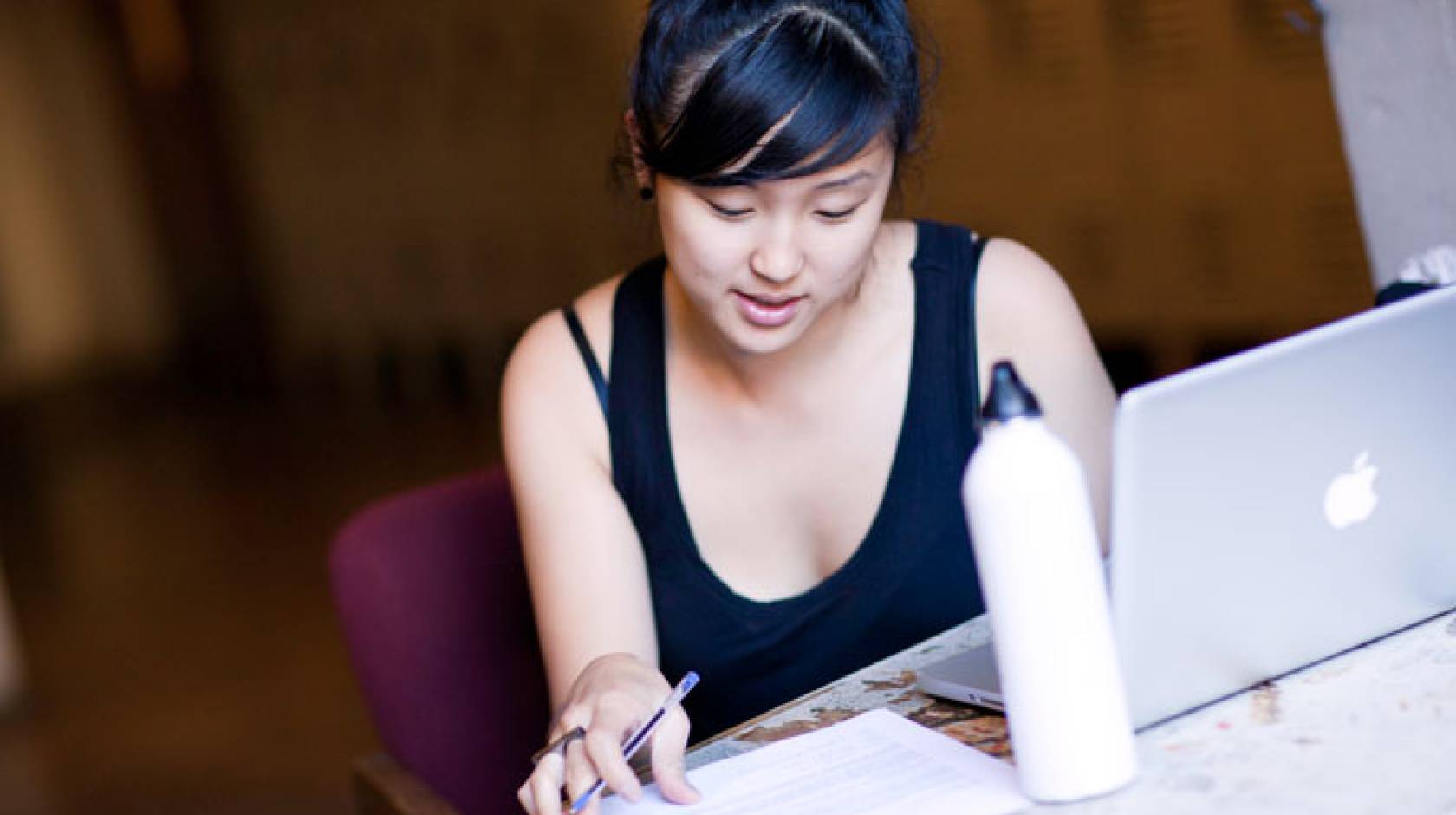 Credit: Elena Zhukova/University of California
The sudden move to online instruction caught many California teachers and schools off guard. But for UC Scout, which offers free online college prep courses to California public school students and teachers, delivering state-of-the-art remote instruction is just business as usual.
UC Scout provides the full range of courses needed for admission to UC and CSU, known as the A-G requirements, plus 26 Advanced Placement classes. It was created to ensure all California students could get the classes they need to be eligible and competitive for college, even if their high school didn't have those offerings.
Now, it has become a valuable resource for students and schools transitioning overnight to remote instruction.
"What makes UC Scout particularly suited to the present moment is that we didn't design it just for the present moment," said Deauna Mansfield, a long-time California teacher who leads UC Scout's science curriculum and instruction.
"I have all the respect in the world for teachers who are looking to put their courses online, but it's really hard," said Mansfield, who spent years as a classroom teacher before joining UC Scout. "This is a process we have been working on and honing for the last seven years. We've been able to put a lot of attention into what works and what doesn't, and to build the classes around that."
California public school students can guide themselves through any of UC Scout's 65 A-G approved courses for free. UC Scout also offers a low-fee version of the free online courses that are led by a California-credentialed teacher.
The interactive classes meet California state standards. They feature short modules of high-quality video content that mixes animation and lecture, accompanied by tests, assignments and quizzes to track that students are learning and absorbing the material.
Teachers and schools can access that full curriculum for free, including not only modules and quizzes, but learning management software that helps teachers run an online classroom and track student performance, grades and attendance.
"Teachers are often really surprised to learn about us," Mansfield said. "I've had so many ask me, what's the catch? They can't believe this resource is here and it's free."
An expanded library of virtual learning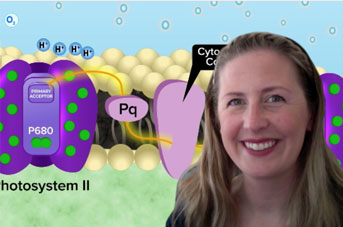 Daily use of UC Scout course material is up 234 percent since the shelter-in-place order went into effect, according to program officials.
"I figured, if I'm going to have all this time, it would be really beneficial to take another AP class," said La Jolla High School junior Lilly Grunski. After the shutdown, she signed up for UC Scout's AP Environmental Science, a class she has always been interested in but wasn't able to work into her schedule at school. "I'm really liking it. I find the video lessons really close to what science class would be like at school."
With a much lighter school workload and extracurriculars like marching band cancelled, eighth-grader Shay Pema found himself with loads of extra time on his hands. He decided to enroll in the UC Scout biology class.
"What motivated me is I wanted to get a feel for what high school would be like," he said. "I feel like it's preparing me quite a bit."
"I've definitely seen a spike in enrollment," Mansfield said. "Some of that is because schools are shut down or because students were on quarantine, but it's also the case that students find themselves with a lot more free time and figure, what the heck. I'll enroll in that extra AP course in a subject that interests me."
But a lot of teachers and students are simply unaware that UC Scout is out there. They might also assume — wrongly — that its courses amount to little more than watching videotaped lectures.
In fact, UC Scout takes a Hollywood-style approach to its content, with video lectures that are shot on soundstages, using professional actors and instructors who are skilled at engaging audiences on screen. A team of animators illustrate the videos, bringing subjects from algebra to world history to life.
Most recently, as part of a state-funded $4 million expansion, UC Scout completed a major upgrade and expansion to its course catalogue.
That enabled instructors to refresh the course material based on their experience of what was and wasn't working for students.
The curriculum is also built around research-tested insights into online learning: for example, how long a video should be to keep students focused and have them retain what they've learned. (Answer: 8 to 10 minutes.)
Most recently, the program added courses that fulfill lab requirements by letting students manipulate onscreen objects like scales, beakers and Bunsen burners to conduct virtual experiments and measure the results.
"I try to make AP Enviro my first class and do it for an hour every day," Grunski said. "The virtual labs are fun and help me understand what's going on. The lectures are just as beneficial as if you had a teacher lecturing you and in some cases even better. If I miss something, I don't have to raise my hand and stop the entire class. I just pause and rewind the video."
How it works
UC Scout's "Basic" curriculum can be used by teachers or students. For students, it includes access to an entire course's worth of videos. Students don't earn a grade or academic credit, but can use the material to study independently — for example, to bone up for an AP test or to catch up on a subject where they have fallen behind. For teachers, the Basic curriculum includes videos, quizzes and assignments. Teachers can use the Basic curriculum to supplement their own in-classroom or online delivery.
The "Plus" curriculum is free to California public school teachers, and for a small fee to private and out-of-state schools. It includes the same suite of materials as the Basic offering, along with access to the learning management system. This allows any teacher to lead fully online classes for their students: Teachers just register for the technology and go. They are also free to customize the content and swap it out with their own material.
On-demand classes use the same materials available through Basic and Plus, but are led by UC Scout teachers. Students can earn grades and academic credits. Students can sign up now to take classes for the spring term, or register for summer classes between now and July 15.
Cost:
California public school students and teachers can use the curriculum free.
Private and out-of-state Basic users pay $29 per semester; Plus users pay $49 per student per semester. On-demand courses are $399 for all users.