UCs top Sierra magazine's 'Cool Schools' rankings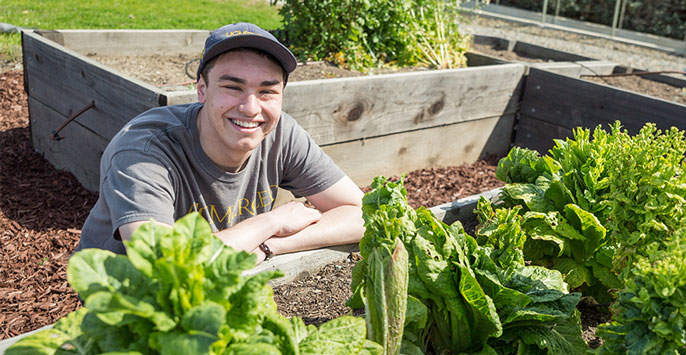 2020 "Cool Schools" rankings
UC Irvine — 1
UC Merced — 5
UC Berkeley — 13
UC Davis — 15
UC Santa Cruz — 21
UC Santa Barbara — 29
University of California campuses are among the greenest in the nation. But don't take our word for it: Sierra magazine's 2020 "Cool Schools" ranking placed six UC campuses in its top 30, with UC Irvine claiming the No. 1 spot.
Sierra analyzed 312 colleges and universities in the United States and Canada on a wide range of environmental factors — from research and curriculum to campus energy use, transportation, and fossil fuel divestment.
UC Irvine took the top spot, with UC Merced coming in at No. 5, UC Berkeley at No. 13, UC Davis at No. 15, UC Santa Cruz at No. 21 and UC Santa Barbara placing No. 29.
"Governments and businesses would be wise to take their cues from higher education," Sierra's editors wrote. "That's because achieving carbon neutrality, divesting from fossil fuel companies, and incorporating sustainability into both campus operations and gen-ed curriculum have all become practically de rigeur in academia."
That's certainly true across UC: All 10 campuses have pledged to achieve carbon neutrality by 2025, and are actively transitioning their operations to clean energy sources and working with local communities to prioritize climate justice and resilience.
"I am so pleased that once again Sierra magazine has recognized UC Irvine as the nation's No. 1 'Cool School' for our leadership and achievements in this vital area," said UC Irvine Chancellor Howard Gillman. "Across our campus, in virtually every academic discipline, our faculty, students and staff are actively pursuing the effective stewardship of the world we all live in."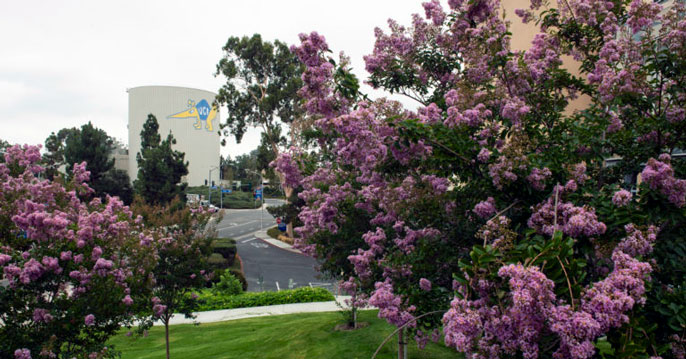 UC Irvine has been in Sierra's top 10 for an unmatched 11 straight years, with four first-place finishes. Sierra called out the "eminently cool Anteaters" for becoming "paragons of energy efficiency, emulated by national labs including the CDC's."
UC Merced, coming in at No. 5, was commended by Sierra for taking giant strides toward carbon neutrality and zero waste, from its on-site solar energy usage to its numerous LEED platinum buildings to student-run programs that divert most campus waste from landfills.
"Modeling sustainability has always been a feature of our campus, and demonstrating sustainability programs and actions that have integrated student experiential learning has not only assisted our campus-wide goals, but has afforded the opportunity to establish a pipeline of students who have a depth of awareness and understanding of environmental, social and economic responsibility," said UC Merced Assistant Director of Sustainability Breeana Sylvas.
The Sierra rankings were open to all four-year, degree-granting undergraduate colleges and universities in the United States and Canada, along with two-year community colleges.
The magazine scored campuses using weighted data from the Association for the Advancement of Sustainability in Higher Education (AASHE), along with responses from a survey sent to participating schools. It assessed 17 environmental factors, with a particular emphasis on campus energy use, transportation and fossil fuel divestment.