Sunglasses and sunscreens and skin care, oh my.
It's full on summer here in California, and that means barbecues, beaches and outdoor activities galore — along with tons of time soaking up the sun's rays. Here's a not-so-fun fact: Most skin cancers are the direct result of too much sun, and it's also the prime culprit for early aging. Think wrinkles, leathery skin and liver spots. Ugh.
But we've got your back (and the rest of your skin). July is UV Safety Awareness month and everything you need to know to protect yourself is right here. If you think you already know it all, go ahead and test your sun safety IQ. We bet you'll learn a few age-defying tips.
1. Don't fear sunscreen
You know that cigarettes are carcinogenic, right? So are the sun's rays. Sunscreen remains one of the best ways to protect yourself.
A recent study found that some sunscreens contain chemicals that can be quickly absorbed into the bloodstream, but don't panic: The consensus among dermatologists is that the benefits of sunscreen still far outweigh the risks. Dr. Emily Newsom, from UCLA Health, was recently interviewed by Getting Curious and made the point that everything we put on our skin gets absorbed into the bloodstream — from moisturizers to makeup. "What's important about this study is that it didn't show any harmful effects," Newsom said. "It didn't show any toxicity." She and the FDA both agree that more study is needed, but that skin cancer is a much bigger threat than sunscreen.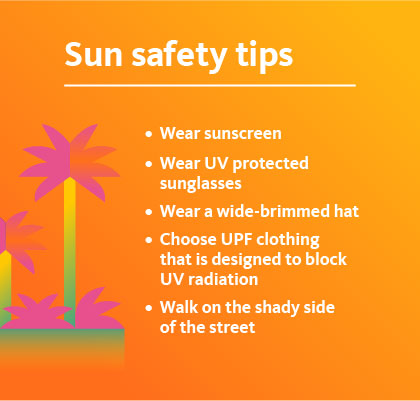 2. Read sunscreen labels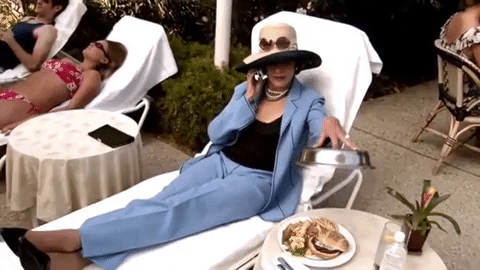 The FDA has proposed new regulations to make sure that sunscreens are safe and effective, and they have already deemed two sunscreen ingredients safe: zinc oxide and titanium dioxide, ingredients that are commonly used in most physical blocker sunscreens. (As a bonus, these are the compounds that are also considered safe for coral reefs.) The FDA has deemed two sunscreen ingredients unsafe: PABA and trolamine salicylate. The FDA is also proposing that sunscreens with an SPF of 15 or higher provide "broad-spectrum" coverage — meaning that they block both UVA and UVB rays. You should look for that broad spectrum coverage in any sunscreen you use, too.
3. Boost your sunscreen IQ
There is a lot of misinformation when it comes to sunscreen and sun safety but the basics are as easy as jumping in the pool on a hot day: Avoid direct sunlight, especially in the middle of the day, and get in the habit of covering up if you're spending time outdoors. That means wearing a hat and sunglasses and liberally applying sunscreen to any exposed skin. If you're like us, though, you want more than just the basics. Take our interactive quiz to test your sunscreen IQ and become a sun safety expert.
4. People with darker skin tones need and deserve sun protection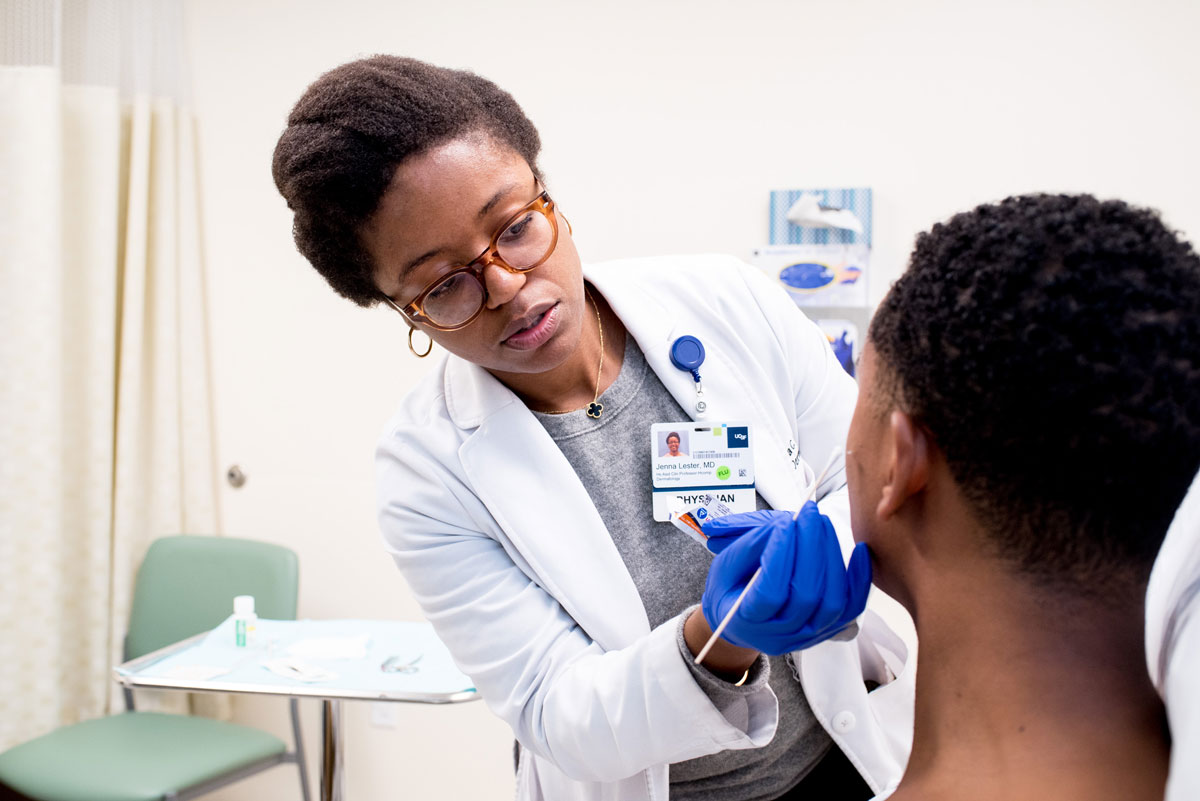 Did you know that Bob Marley died from an aggressive form of skin cancer that primarily affects people of color? In fact, African Americans have the lowest survival rates for melanoma skin cancers of any racial group in the U.S. Part of the reason for that high mortality rate is the stubborn myth that people with darker skin can't get skin cancer.
UC Health dermatologists are working to debunk that claim and ensure that people of color get the excellent skin care they deserve. Pioneering dermatology clinics at UCSF and UC Davis are specifically designed to meet the needs of people of color, part of larger UC-wide efforts to end pervasive health care disparities.
READ: The skin care myth that harms people of color
5. Everyone looks cool in sunglasses
UV rays can play havoc with your eyesight, so take a cue from Hollywood and don a pair of shades. Not only will you be minimizing your risk for eye cancer, cataracts, inflammation and even blindness, but you will look amazing and mysterious. Want to know more about how to keep your eyes at their twinkly best? Watch our video on choosing the right sunglasses and read more from our colleagues at UC Irvine Health on keeping your eyes safe from UV damage.