September 8, 2017
UC Newsroom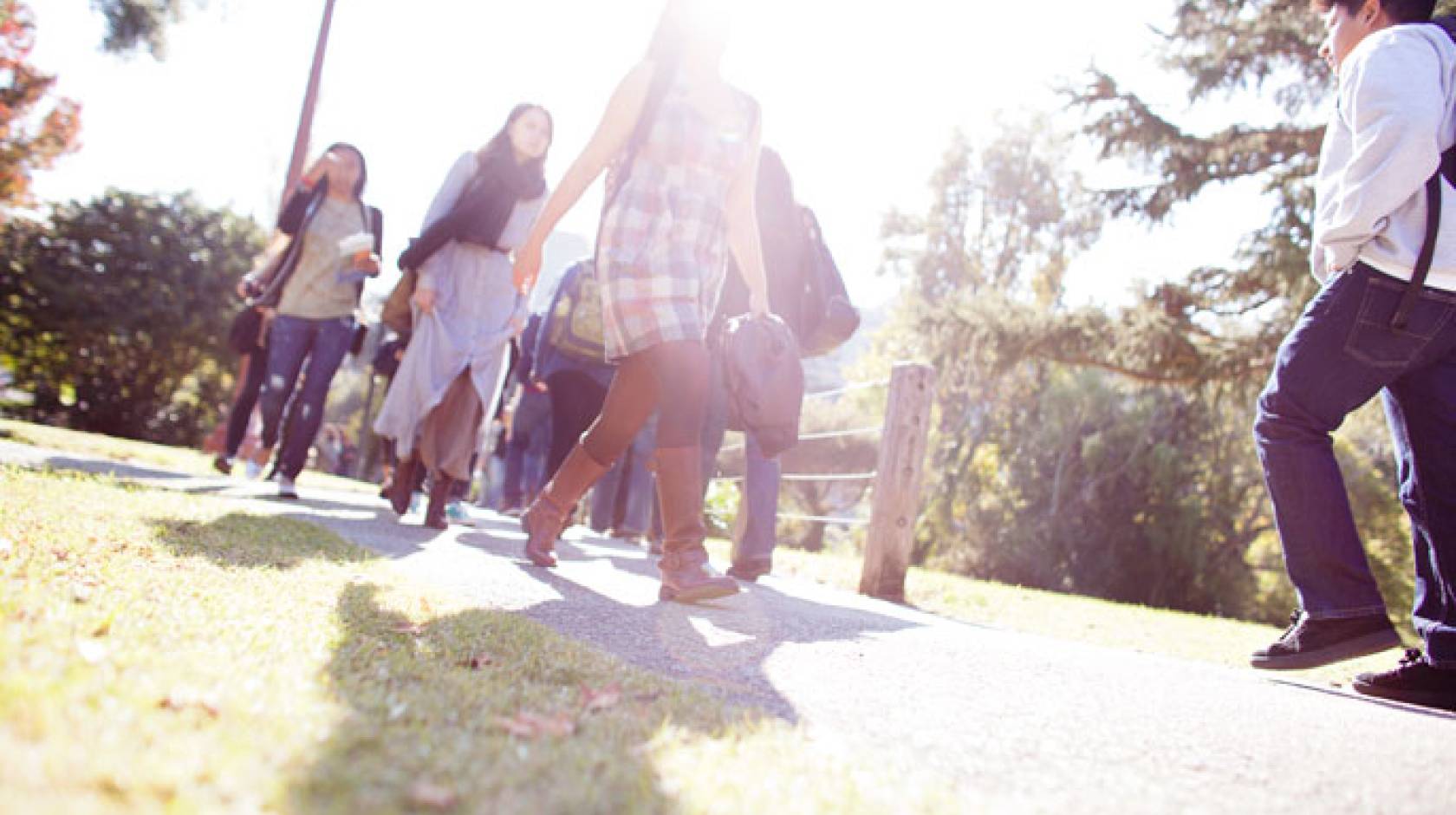 Credit: Elena Zhukova/University of California
The University of California Board of Regents filed suit in federal court today (Sept. 8), in a bid to block the Trump administration from terminating the Deferred Action for Childhood Arrivals program (DACA), which has allowed thousands of young immigrants to legally live, work and study in the United States.
The decision to rescind DACA violates the the constitutional rights of both the university and its students, the UC lawsuit states, and would force nearly 800,000 young immigrants to leave the the only country they call home, "based on nothing more than unreasoned executive whim."
The lawsuit, filed in the Northern District of California, is the first to be filed by a university seeking to stop the Trump administration from rescinding DACA.
UC President Janet Napolitano created the DACA program in 2012 during her tenure as secretary for the Department of Homeland Security. In a letter to the UC community informing them of the lawsuit, she said that it was her job as president to protect students and staff, and that the decision to sue the agency that she once led was not undertaken lightly.
"It is imperative, however, that we stand up for these vital members of the UC community," Napolitano wrote. "They represent the best of who we are — hard working, resilient and motivated high achievers. To arbitrarily and abruptly end the DACA program, which benefits our country as a whole, is not only unlawful, it is contrary to our national values and bad policy."
The legal firm of Covington & Burling, LLP, is representing the university on a pro bono basis, she noted.
The University of California has an estimated 4,000 undocumented students across its 10 campuses, including an unknown number who rely upon DACA.
The lawsuit is just one of the steps UC has taken to protect these Dreamers since the Trump administration announced Sept. 5 that it planned to end the program.
Napolitano has pledged that UC will continue to provide legal and academic support services to its Dreamers, along with continuing its Dream loan financial aid program and allowing California resident Dreamers to pay in-state tuition.
UC has also been aggressively lobbying Congress to find a permanent legislative solution that would give DACA recipients a clear path toward legal citizenship. And it has been encouraging supporters and allies to join in the effort.
"At the University of California, we all see the exceptional contributions that young Dreamers make to our country," Napolitano said in her letter to the UC community. "Most are the first in their families to attend college, and they work hard to further their educations. Some are pursuing Ph.D.s and have ambitious humanitarian goals. They embody the spirit of the American Dream."
To get involved, join UC's Advocacy Network: https://www.universityofcalifornia.edu/support-uc/ucan