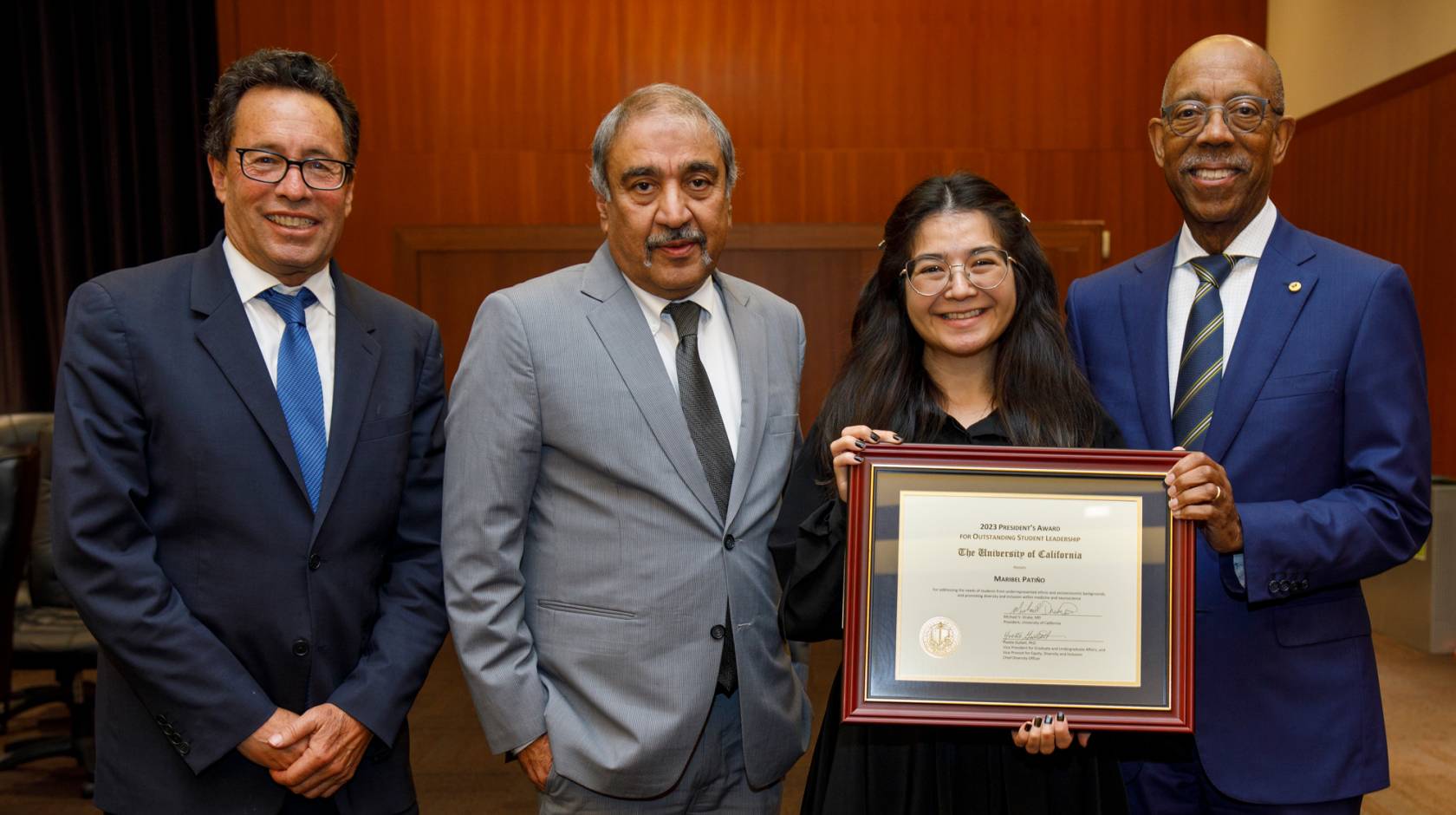 University of California President Michael V. Drake, M.D., and the UC Board of Regents today (July 20) honored two UC students for their exceptional leadership and a dozen UC foster youth from across the University for their immense contributions to the community.
UC Davis undergraduate Abiel Malepeai and UC San Diego medical student Maribel Patiño received the President's Award for Outstanding Student Leadership, while 12 members of UC's foster youth community were honored with Regents Foster Youth Awards for their perseverance and achievements.
"Student activism and public service are at the heart of the University's mission. This year's award recipients have distinguished themselves in that proud tradition by doing impressive work to address the needs of their fellow students," UC President Drake said in bestowing the leadership awards. Now in its 14th year, the awards recognize students or campus-based student organizations for collaborative problem-solving efforts that further the University of California's mission of teaching, research and public service. This year, the selection committee chose to recognize, uplift and honor nominees who have displayed leadership in addressing issues related to race, ethnicity, gender, gender identity, sexual orientation, disability, religion, or socioeconomic status.
Each recipient of the leadership award received $1,500 and an honorary plaque.
Abiel Malepeai, UC Davis
Malepeai, a third-year transfer student, received the leadership award for his work in fostering sustainable institutional changes to improve the recruitment, retention and advancement of students at UC Davis who identify as Pasifika, meaning from or descended from the islands of the South Pacific, including those with Samoan heritage, like Malepeai.
Among his accomplishments at UC Davis, Malepeai successfully advocated for a name change for a UC Davis retention initiative, now called the Strategic Asian and Pacific Islander Retention Initiative, to better represent the needs of Pacific Islander students. He also co-chairs a working group known as "Oceania: Pacific Islander Research," which recruits undergraduate students who identify as Pasifika and provides them with research and scholarship opportunities. In addition, Malepeai helped establish the Pacific Islander Student Association and serves as its inaugural leader.
Malepeai is also the president of the Iota Sigma Chapter of the Kappa Alpha Psi Fraternity, one of nine Black Greek Letter Organizations in the country. His service and leadership earned him the current distinction as the Western Province Junior Vice Polemarch, the highest leadership position an undergraduate brother can obtain within a region.
Malepeai's award recognizes his extraordinary dedication to improving access and equity for Asian and Pacific Islander students during his time at UC Davis, guided by the Samoan proverb, O le ala I le pule o le tautua ("The pathway to leadership is through service").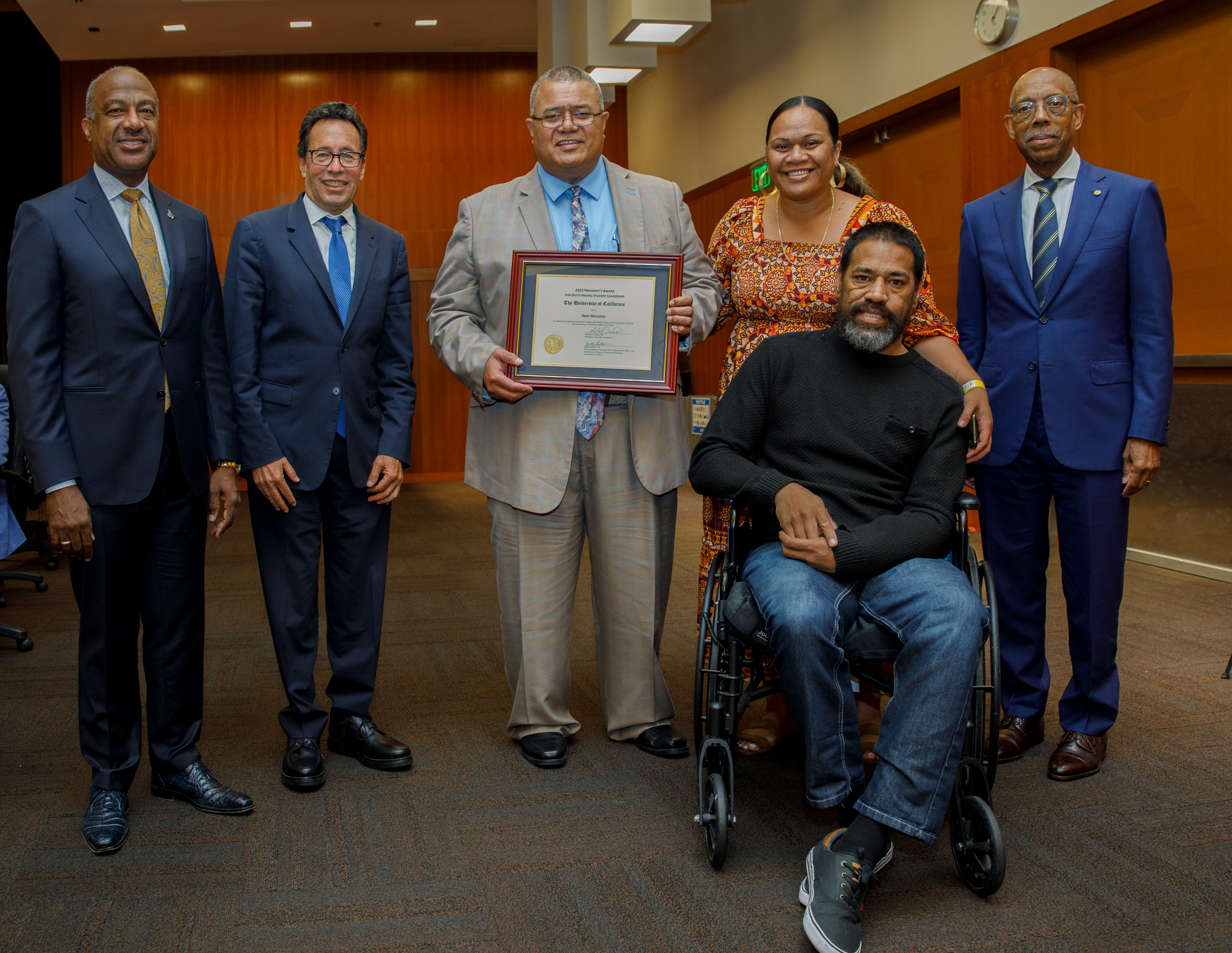 Maribel Patiño, UC San Diego
Patiño, a first-generation college student from a Mexican immigrant farmworker family who worked herself in the fields of Kern County, received the leadership award for addressing the needs of students from underrepresented ethnic and socioeconomic backgrounds, as well as promoting diversity and inclusion within STEM fields, particularly in medicine and neuroscience. Patiño is currently pursuing dual doctoral degrees in medicine and neuroscience at UC San Diego.
In 2016, Patiño co-founded and served as co-director of Colors of the Brain, a graduate student organization dedicated to increasing diversity in neuroscience that has played a critical role in helping underrepresented undergraduate students access positions in science research labs, fellowship programs, graduate programs, and medical schools at UC San Diego. Since the inception of the organization, Patiño has collaborated with four campus organizations — ChicanX/LatinX for Community Medicine (CCM), Pre-Health Advising by Medical Students (PAMS), School of Medicine Mentors (SOMM), and STARTNeuro — to provide mentorship and support to several underrepresented students each year who are members of those organizations and interested in pursuing careers in STEM.
Patiño also helped secure a $100,000 grant from the Kavli Institute of Brain and Mind to launch the Colors of the Brain-Kavli Institute of Brain and Mind Scholars Program at UC San Diego, providing underrepresented undergraduate students who may be new to research with summer research fellowships. To date, 19 UC San Diego undergraduate students have received financial support to engage in neuroscience research under the auspices of the organization, where Patiño served as co-director for two years.
Patiño has also contributed in a variety of roles to improving the recruitment of underrepresented students into the sciences while at UC San Diego. Her accomplishments have contributed to her being named as a recipient of the Paul and Daisy Soros Fellowship for New Americans and inducted into the national Boucher Graduate Honors Society.
Awardees of the Regents Foster Youth Awards
The second annual Regents Foster Youth Awards were also granted during the Regents session. Last year two students, William Carter, a UC Berkeley geography Ph.D. student and Fulbright Scholar, and Mary Tran, a first-year law student at UCLA, received the award. This year, the selection committee was so overwhelmed with the accomplishments and perseverance of all the nominees that, with the help of an anonymous donor, they were able to honor each of the 12 nominated foster youth with a $1,000 award.
Merina Smith, one of the awardees from UC Berkeley, accepted the award via Zoom on behalf of all of the awardees.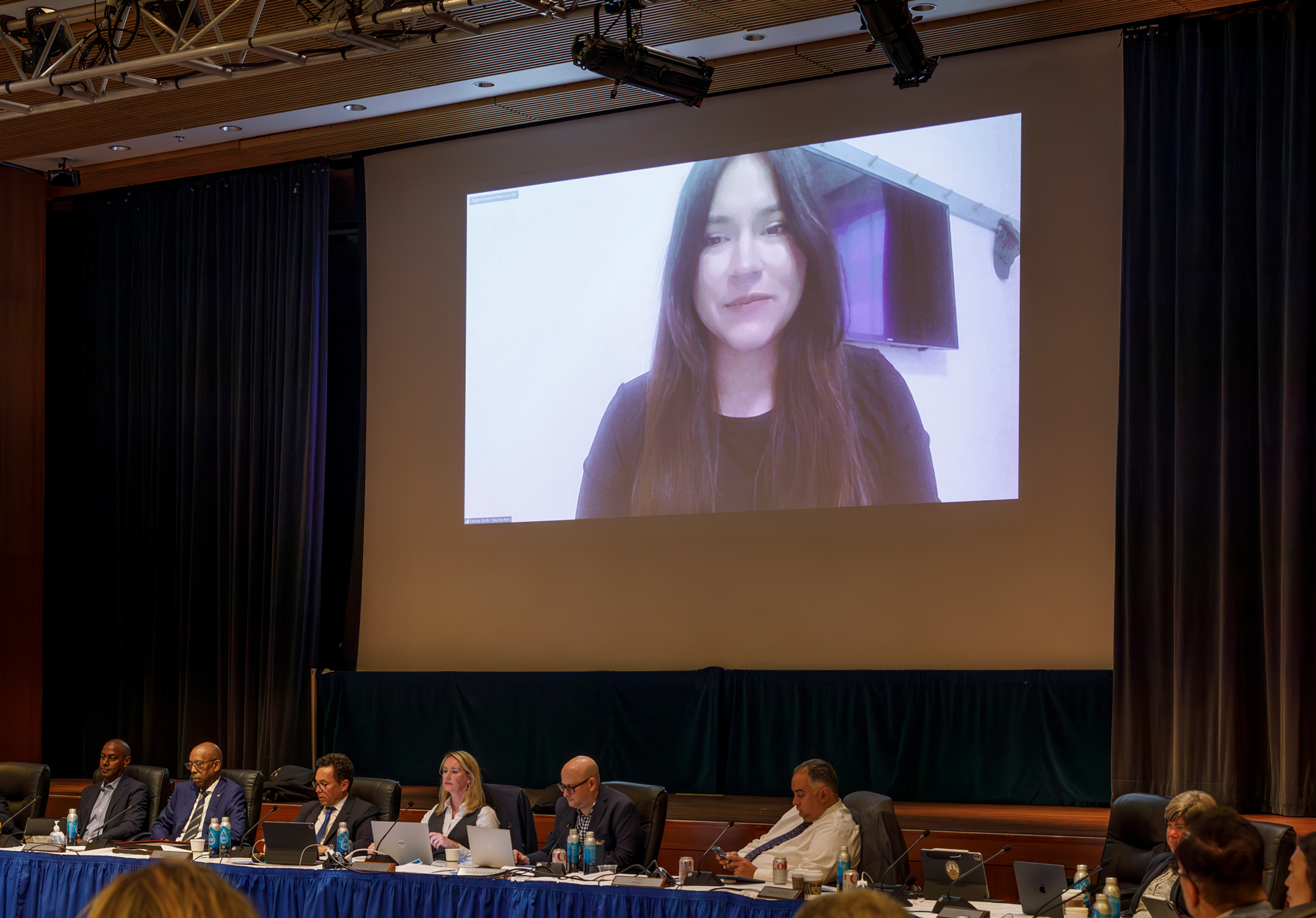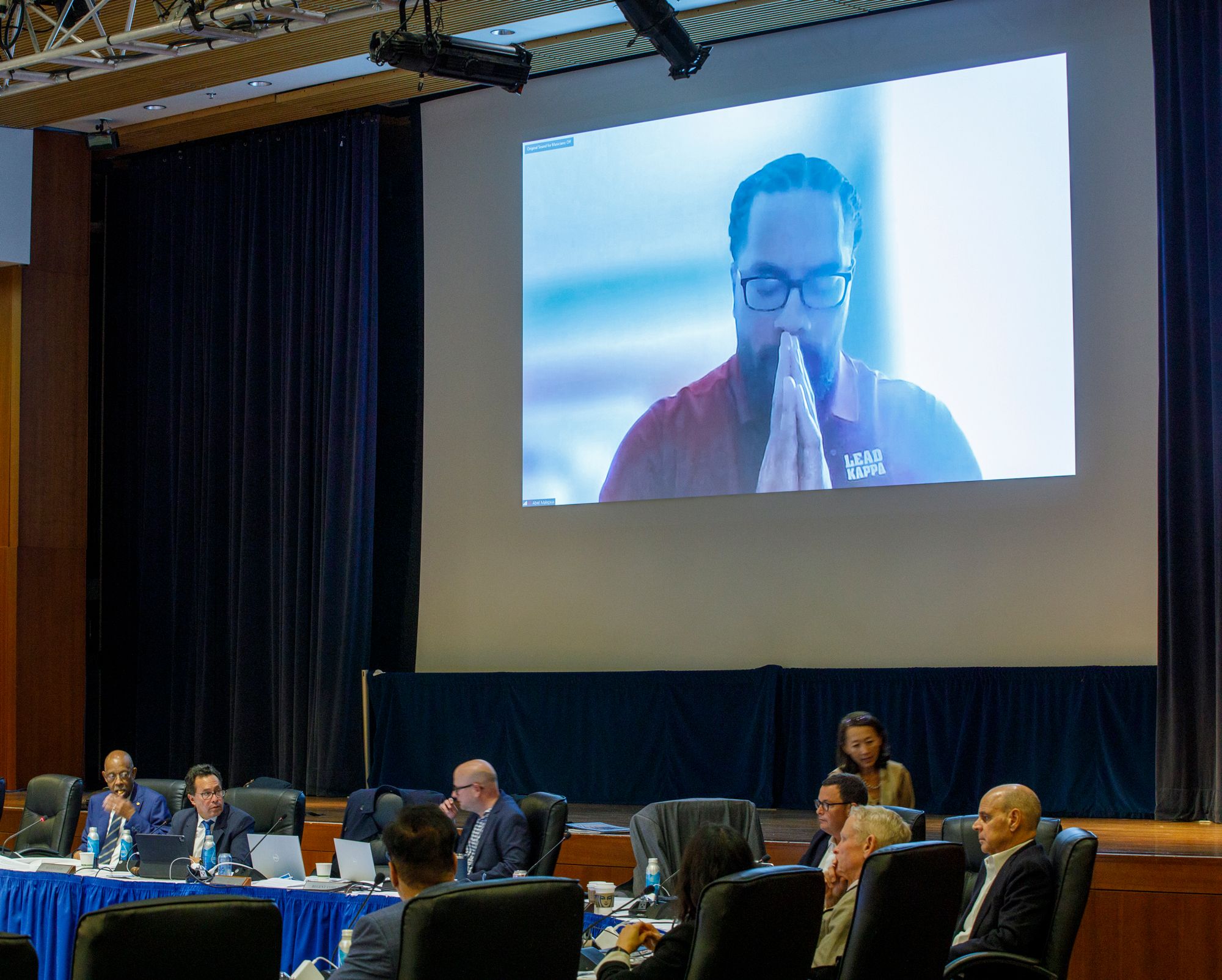 Credit: Robert Durell