June 6, 2019
Erika Johnson
,
UC San Diego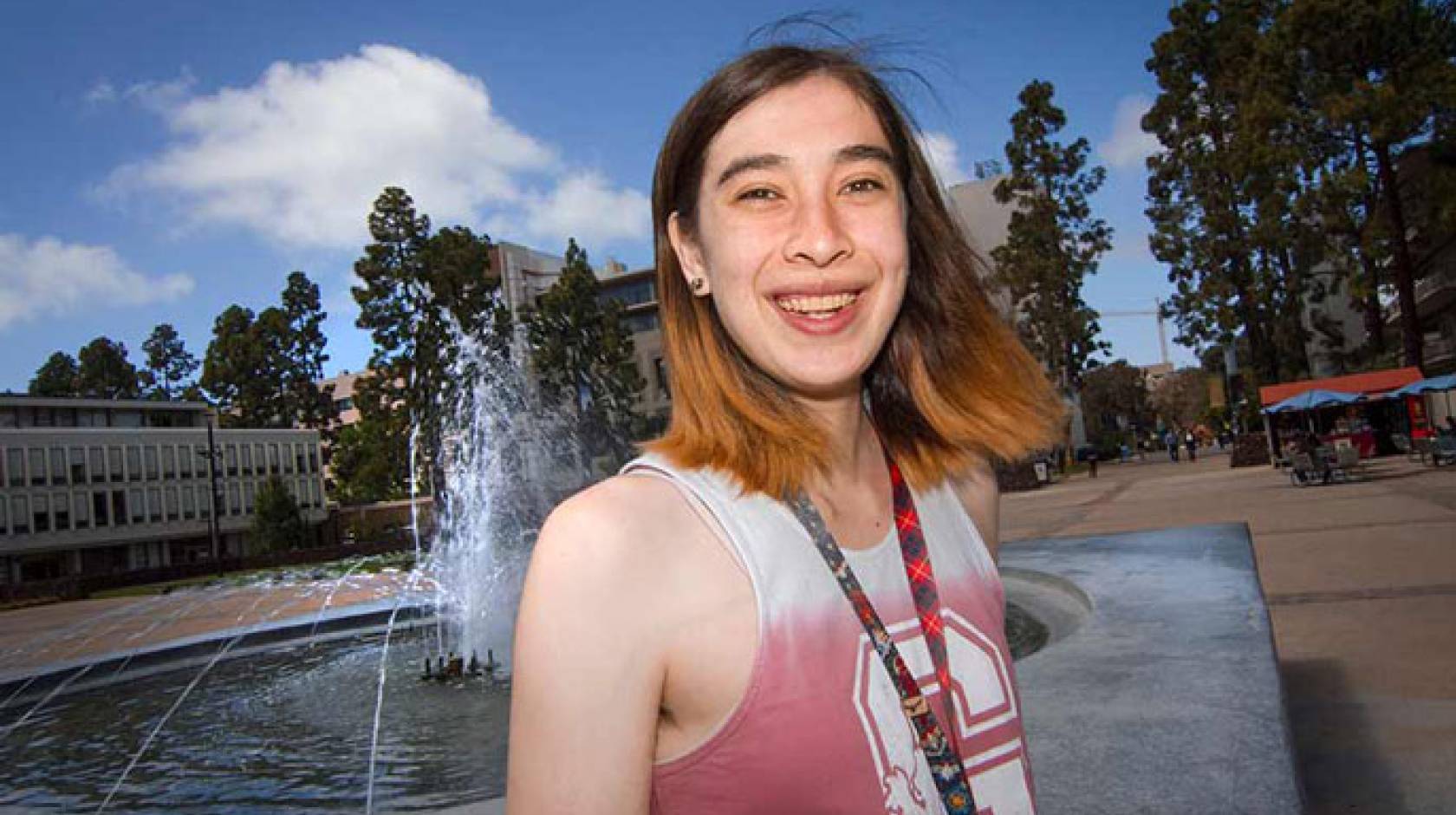 Credit: Erika Johnson/University Communications
Amber Martinez wants to lead the way for others to live authentically.
A freshman at UC San Diego, her vision is to become a high school science teacher as well as serve as a role model for other transgender youth who are questioning their gender identity or expression. One of the first courageous steps along the journey of self-expression is to communicate preferred names and personal pronouns. Martinez is among the first students to use a new "Social Identities" tool that allows students to self-identify, one of numerous services sprouting on campus in support of the California Gender Recognition Act.
"It is really affirming for students who are closeted to their families to be able to express themselves in some way," said Martinez. "There is a certain feeling of liberation and freedom to just be able to be you. Through the Social Identities tool, the university is giving people an avenue to do this."
The California Gender Recognition Act, which went into effect Jan. 1, 2019, creates a third gender option for those who do not identify as male or female. The new nonbinary gender category is on state birth certificates, and is symbolized by the letter "x" on driver's licenses and identity cards, enabling transgender, intersex, nonbinary people and other members of our community to be fully recognized.
"Preferred names and personal pronouns are in concert with UC San Diego's collective efforts to create a more inclusive and welcoming campus community where all can thrive," said Vice Chancellor for Equity, Diversity, and Inclusion Becky Petitt. "I am especially pleased to see how the California Gender Recognition Act has advanced more coordinated campuswide efforts that help achieve our equity, diversity and inclusion goals. These efforts demonstrate our continued commitment to transformative and systemic change and I believe, together, we can continue to shape a bright and dynamic future for our campus."
This progress is happening across the University of California system in an effort to reshape notions of inclusivity and social norms around gender identity. Beginning in fall 2015, the entire UC system began collecting data on freshmen and transfer applicants regarding sexual orientation and gender identity through voluntary self-identification. Not only does this information provide UC with data that are helpful to understanding patterns of persistence and academic success, but understanding how students self-identify also fosters a better understanding of appropriate services and resources on each campus.
'To have this already be on your professor's roster is important'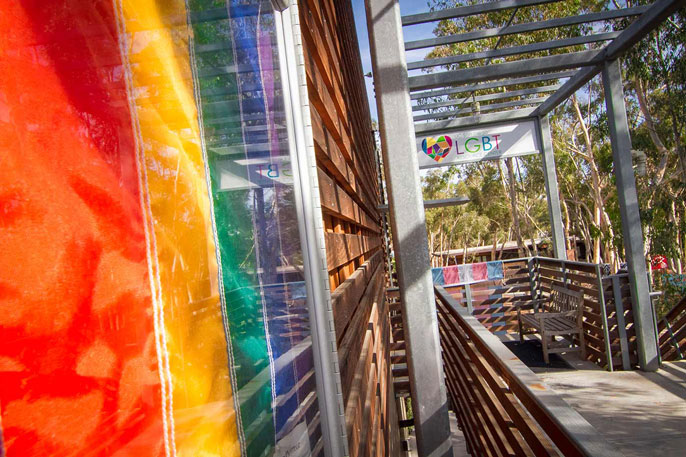 At UC San Diego, the new Social Identities tool — launched in April as part of a suite of student tools on TritonLink — offers students the option to submit their gender identity, personal pronouns, preferred names, gender expression, sexual orientation and sex assigned at birth. Preferred names and personal pronouns are linked directly to class rosters, eGrades, virtual advising systems and more, streamlining identity across campus.
What might be perceived as a small step forward can be incredibly meaningful to students, Martinez said. She explained that before this tool, the only option for students would be to email their professor ahead of time to clarify preferred names and pronouns. "To have this already be on your professor's roster is important," she said.
The Social Identities tool is also designed as a way for students to indicate if they would like to use a name that is different from their legal name. According to Shaun Travers, director of the UC San Diego LGBT Resource Center, there are many reasons a person may opt to do this. "Preferred names are often called 'lived names;' it could be a shortened version of a legal name, such as using Liz for Elizabeth; using an alternate version, such as Paco instead of Francisco; or choosing to go by a name that accurately reflects their gender identity. These cultural, religious, personal and familial practices have played out over many histories."
For those who are gender non-conforming — or whose gender expression does not match masculine or feminine gender norms — the Social Identities tool enables students to indicate their personal pronouns. Language is often classified in a male-female binary way, with personal pronouns of she/her and he/him. The new application offers more options for students who identify in nonbinary ways, including ze (pronounced zee) instead of she/he; hir (pronounced here) instead of her/him; as well as they/them (in the singular) or per/per for third person.
The Social Identities tool is one part of a larger campuswide effort to cultivate inclusion, from gender inclusive housing options at all six colleges to offering more than 80 single-occupancy restroom facilities across the university. In addition, ongoing educational and community building initiatives are led by the UC San Diego LGBT Resource Center, one of six campus community centers.