December 13, 2016
Aubrey Thompson
,
UC Davis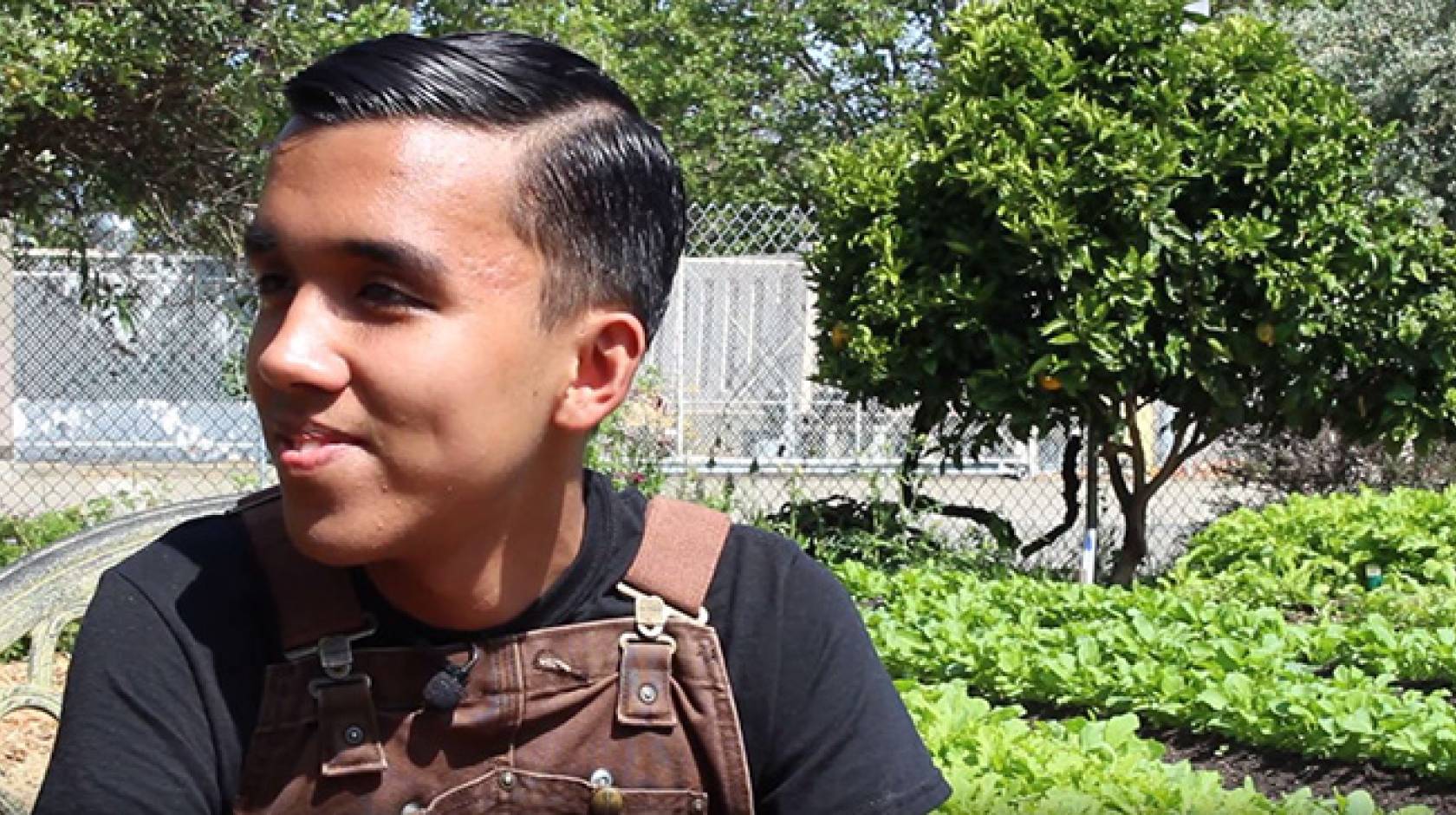 For many youth in California, agriculture is becoming part of their urban experience. Urban farms, edible parks and garden education programs are thriving in cities across the state. These places grow food, teach youth job skills, create community green space and help build food security.
Steven Palomares is one of those youth. As an intern at WOW Farm in 2016, he grew and harvested produce, delivered it to local restaurants and participated in a weekly business management class.

"I like to think of this garden as very important to the community," Palomares said. "Since most of [Oakland] is low-income neighborhoods, this farm provides access to fresh organic produce. It also teaches the youth a set of job skills they can apply to other jobs and teaches them a bit more about nutrition."

Many youth echo Palomares' sentiment, finding skills, purpose, community and good food at the sites they are a part of.

The UC Sustainable Agriculture Research and Education Program (UC SAREP) and UC Cooperative Extension Los Angeles County have been working together to better understand the ways the University of California can support urban agriculture through the lens of youth participants.
These two videos, funded by the UC Global Food Initiative, are part of an ongoing effort to build strong connections between the University of California and urban agriculture programs. They highlight the community-based work of these programs and show some of the challenges they face.
Currently, UC Cooperative Extension has two advisors dedicated to working with urban agriculture. Rob Bennaton works as an urban agriculture advisor in the Bay Area, and Rachel Surls works with urban farms as Los Angeles County's sustainable food systems advisor. Cooperative Extension hosts a growing website of resources for urban farmers, urban agriculture advocates, and policy makers.

"Our hope is that, by listening to people working in urban agriculture and building partnerships with them, we can find long term, meaningful ways to support their work," said Gail Feenstra, deputy director of UC SAREP. "They share so many of the same goals as the UC — they're really focused on developing leaders who will make our cities healthy, prosperous places to live."

Palomares may just be one of those leaders. In fall 2015, he began his freshman year at UC Davis majoring in biological sciences and political science, interested in pursuing work that integrates science and policy. Also on his mind: someday he wants a home garden growing all the necessary produce for salsa and guacamole.