The University of California Board of Regents today (Oct. 18) approved Katherine S. Newman, a nationally renowned academic leader and scholar, as UC Provost and Executive Vice President for Academic Affairs.
Newman is currently the System Chancellor for Academic Programs and the Senior Vice President for Economic Development in the Office of the President of the University of Massachusetts. She also holds the Torrey Little Chair of Sociology at UMass Amherst where she previously served as Provost.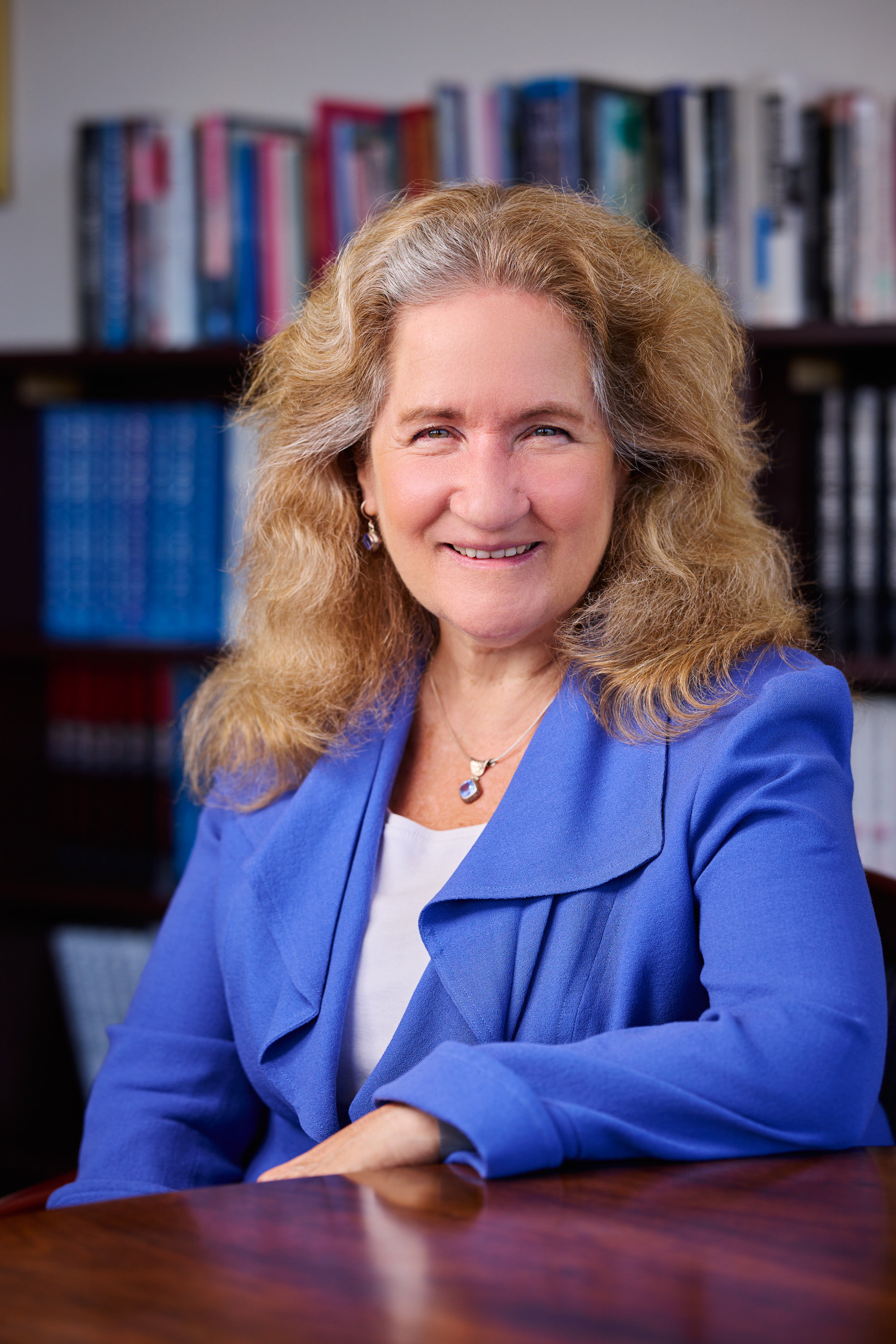 Effective Jan. 9, 2023, Newman will serve as the University of California's chief academic officer and help lead the University's efforts to advance academic opportunity and inclusive excellence across the 10-campus system. She replaces veteran professor and administrator Michael T. Brown, who is stepping down at the end of 2022 after serving five years in the role.
University of California President Michael V. Drake, M.D., selected Newman following an extensive nationwide search that included consultation with a UC-wide advisory committee with representation from faculty, students, staff and senior leaders.
"I'm deeply grateful to Provost Brown for the many significant contributions he has made to the University over these past five years. With his leadership on the 2030 goals, UC has charted a bold path for the years ahead," President Drake said. "Dr. Newman is an excellent choice for helping us realize the vision of those goals. She is a talented academic leader who cares deeply about public higher education and the vital role it plays in helping communities thrive. I look forward to working with her to advance our shared academic priorities, including the important work underway to close equity gaps across the University of California and to diversify our professoriate."
A California native, Newman has deep UC roots. She earned a B.A. degree in Philosophy and Sociology from UC San Diego, then went on to earn a Ph.D. in Anthropology at UC Berkeley. She began her teaching career at Berkeley Law in the then newly-formed Ph.D. program in Jurisprudence and Social Policy.
She has since held numerous academic leadership positions, while continuing to teach and publish scholarly works in her field.
"It is the honor of a lifetime to return to the University of California, my alma mater twice over as an undergraduate and a graduate student. I lost count at 9 in totaling up the number of people, across three generations of my family, who have completed their degrees within the UC system.  Its excellence in all spheres — from its remarkable faculty to its extraordinary students — is recognized the world over. I am excited to join President Drake and thank the Regents for this welcome."
Susan Cochran, Chair of the Academic Senate, said that she believes Newman is the right person for the position.
"I'm pleased that UC will have someone of Dr. Newman's caliber in the role of Provost during such a critical time for California and its leading research university," Cochran said. "Provost Michael Brown has done so much to advance student opportunity and equity at the University of California, and I'm confident that Dr. Newman will be equally passionate about continuing that important work."
Richard Leib, Chair of the Board of Regents, also praised Newman's selection, noting that she has a long track record of success both as a scholar and an academic administrator.
"Dr. Newman has devoted her professional life to academia because she understands its significant value," Leib said. "Higher education is transformative for individuals and for our communities as a whole. Dr. Newman recognizes that and is committed to helping more students come to UC and thrive. I look forward to working with her to lead UC's efforts in innovation and entrepreneurship as I know that she is the right person to truly make strides in this area. She will help us in advancing the important work of the University of California."
Among her many accomplishments, Newman worked as the James Knapp Dean of the Arts and Sciences at Johns Hopkins, the Director of the Institute of International and Regional Studies at Princeton, and was the founding Dean of Social Science at the Radcliffe Institute of Advanced Study at Harvard. She was the Forbes Class of 1941 Professor of Sociology and Public Affairs at Princeton and the director of Harvard's Multidisciplinary Program on Inequality and Social Policy, where she served as the Malcolm Weiner Professor of Urban Studies in the Kennedy School of Government.
Marty Meehan, President of the University of Massachusetts, celebrated Katherine Newman for her service to their university system.
"Katherine has served the University of Massachusetts at both the campus and system levels with distinction in many different leadership capacities, always focused on leveraging the power of public higher education to drive the upward socio-economic trajectory of individuals and communities," said President Meehan. "We wish Katherine all the best with her new adventure."
An elected member of the American Academy of Arts and Sciences, Newman is also the author of 15 books on topics ranging from a sociological study of the working poor in America's urban centers to middle-class economic insecurity under the brunt of recession. 
Her forthcoming book, "Moving the Needle: What Tight Labor Markets Do for the Poor" (co-authored with Elisabeth Jacobs at the Urban Institute), will be published by the University of California Press in April 2023. 
Newman's base annual salary will be $508,000 with a 20 percent signing bonus. As background, UC's top executives comprise less than one-tenth of 1 percent of all employees. Their combined earnings equate to less than one-half of 1 percent of UC's systemwide gross compensation. More details on Newman's appointment may be found here.