Jorge Silva, a communications leader with extensive experience in government, politics and the nonprofit sector, will join the University of California Office of the President on Nov. 1 as Associate Vice President for Communications.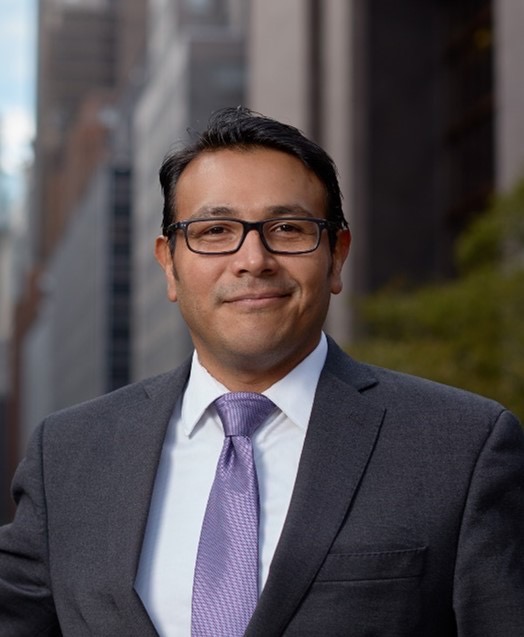 Reporting to Brent Colburn, Senior Vice President of External Relations and Communications, Silva will lead UCOP's communications team, developing strategic communications plans that support UC's mission and responding to day-to-day developments affecting the University. His portfolio includes oversight of Executive Communications, Media Relations, Internal Communications, Marketing Communications, and University of California Health Communications.
In collaboration with division colleagues and leaders from across the Office of the President and the University of California system, Silva will work to ensure consistently high-quality communications that support strategic storytelling, advocacy, stakeholder outreach, media relations, crisis management and internal engagement in support of the University's students, faculty and staff. He will also work closely with the governmental relations teams in Sacramento and Washington to help the University communicate effectively about crucial policy-related issues.
"I couldn't be more excited that Jorge is joining our leadership team," said SVP Colburn. "His years of policy-focused communications experience, coupled with his thoughtful and values-driven approach to his work, will make him an invaluable partner as we work to support the University's mission of teaching, research and public service."
Silva most recently served as Deputy Assistant Secretary for Public Affairs at the U.S. Department of Health and Human Services, where he oversaw communications portfolios for human services and COVID-19 response.
"Jorge was a valued member of our HHS team, helping advance our mission to protect public health and well-being day in and out. He is a skilled communicator with a passion for public service and an ability to bring people together around a common goal," said U.S. Health and Human Services Secretary Xavier Becerra. "I know Jorge will continue making a difference, and wish him the very best."
Prior to working for HHS, Silva was Vice President for Communications for the Latino Victory Project and National Director of Hispanic Media for Hillary Clinton's 2016 Presidential Campaign. Silva also spent the better half of a decade working in the U.S. Senate, including as Deputy Chief of Staff and Communications Advisor to Senator Jacky Rosen and Senior Advisor to Democratic Leader Senator Harry Reid.
Originally from Mexico, Silva earned a law degree from the Western Institute of Technology and Advanced Studies (ITESO) in Guadalajara, Mexico, and a master's degree in International Policy Studies from the Middlebury Institute of International Studies at Monterey, California.
In his free time, Silva enjoys soccer, Star Wars and spending time with his four-year-old daughter and one-year-old son. Silva and his family will be returning to California as he takes on this critical role for the University of California.
"I am excited to join a talented team of professionals working to advance the priorities of President Drake and the Board of Regents," said Silva. "The University of California plays a vital role in so many communities across California. As a Californian, it's an honor to serve the students, faculty and staff of UC in this new role. I look forward to contributing to the mission of UC."