In a move to step-up its clean energy goals, the University of California signed its first-ever wind energy contract, the largest renewable energy commitment by the University to date in support of campus decarbonization.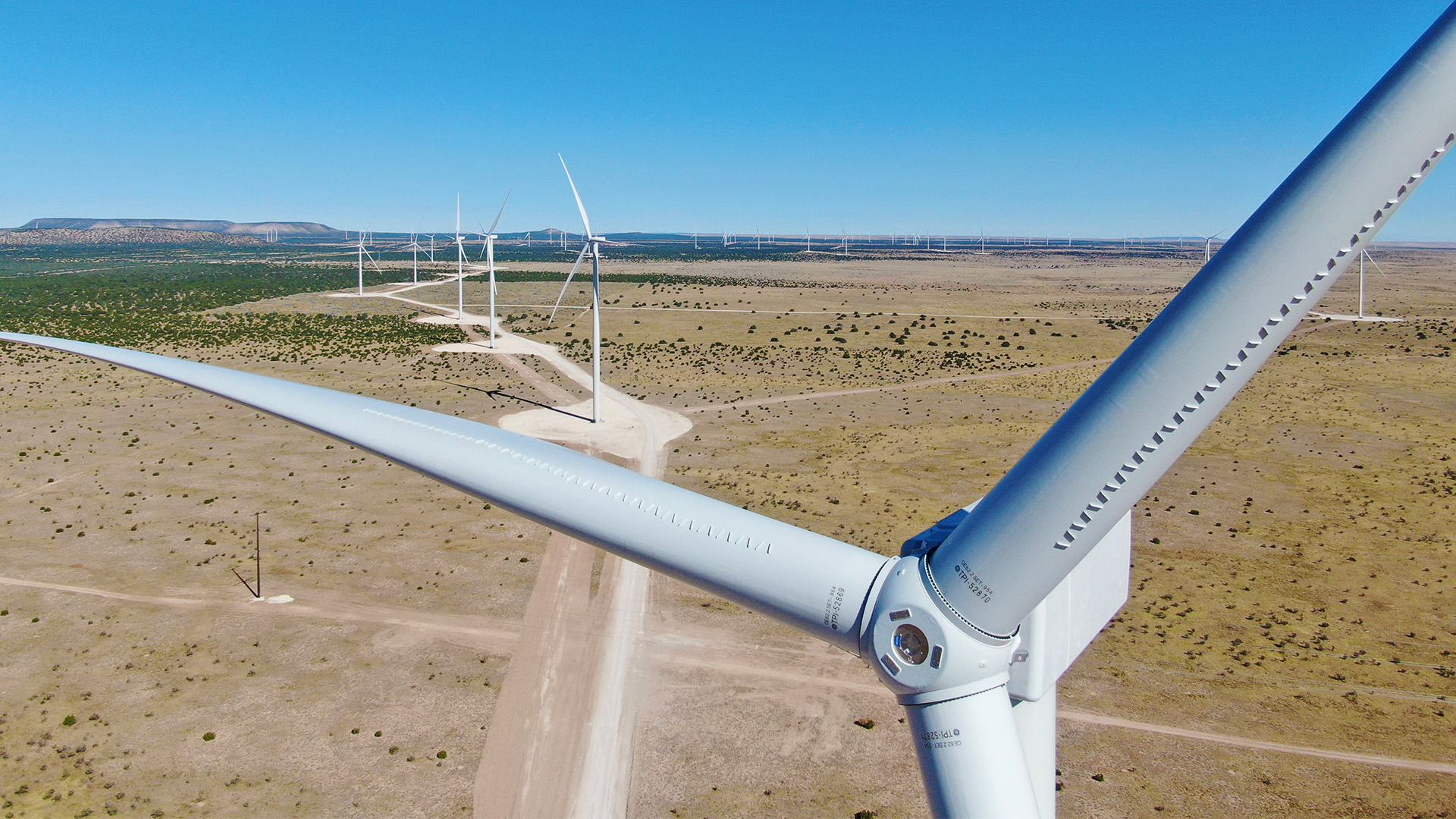 The contract with SunZia Wind, developed by Pattern Energy, is a 3,500 MW wind project in New Mexico that will deliver electricity to California with help from a to-be-constructed 550-mile transmission line. The expected electricity generation from UC's 85 MW portion of SunZia is equivalent to the total annual electricity consumption of UC Santa Cruz, UC Santa Barbara, UC Riverside and UC Merced combined.
"This wind contract represents another milestone achievement for the University of California. Eight years ago, we signed our first utility-scale contracts for solar and today we are adding another important renewable resource to our portfolio — wind. The SunZia project expands the systemwide collaboration needed to support each of our campuses as they complete their plans to transition away from fossil fuels," said David Phillips, Associate Vice President of Capital Programs, Energy and Sustainability.
Renewable energy from the project will be used by every UC campus and medical center. The UC Clean Power Program — an Electric Service Provider operating through California's Direct Access Program — will use a significant portion to continue serving campuses with clean electricity. The project will be a key resource for the Clean Power Program to continue meeting the state's Renewables Portfolio Standard and state-wide energy sector greenhouse gas (GHG) reduction targets.
"We welcome this exciting new relationship with UC Regents on the delivery of New Mexico wind power," said Hunter Armistead, CEO of Pattern Energy. "SunZia is providing access to some of the best wind in the world, which has a powerful generation profile with an evening peak that is a perfect complement to daytime solar. We are committed to harnessing New Mexico's wind to generate clean power for three million Americans and continuing to have conversations with interested customers throughout the western region."
Construction is expected to start this year and commercial operation is anticipated in 2026.
The University of California ranks No. 1 among colleges and universities when it comes to green electricity use, according to the U.S. Environmental Protection Agency. In addition to over 50 MWs of on-campus projects, the University has two operating utility-scale solar projects in California under contract — Five Points (60 MWs) and Giffen Solar Park (20 MWs) — and an additional 45 MW solar facility expected to come online in 2025. UC continues to explore opportunities to purchase clean, reliable electricity to reduce reliance on fossil fuels.
For media inquiries, please contact: 
David Phillips, Associate Vice President, Capital Programs, Energy & Sustainability
University of California
Office of the President
510-987-9365
david.phillips@ucop.edu