UC student regent nominated for 2017-18
A University of California Board of Regents special committee has nominated UC Berkeley law student Paul Monge as the 2017-18 student regent, UC announced today (May 18).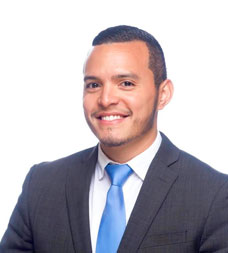 The Board of Regents will vote on the recommendation at its July meeting. If approved, Monge will become the 43rd student regent since the position was established in 1975. He will then serve as the student regent-designate for the coming year, able to participate in all deliberations. He will have voting privileges when his one-year term begins in July 2017.
"The UC system has opened the door to so many incredible life opportunities for me and my family, and I hope to repay this debt through my service to this university and its students," Monge said.
"As the oldest brother to seven younger siblings and a first-generation college student, I feel a personal responsibility in making sure that the UC system honors its commitment to remain accessible to the residents of California, so that my siblings and students like them can obtain the same quality of education that I have been privileged to receive."
Monge graduated summa cum laude with a dual bachelor's in sociology and global studies from UC Santa Barbara, and earned a master's in public policy from Harvard University. Monge is expected to complete his J.D. in May 2018.
Monge is currently the systemwide graduate student representative on the University Committee on Planning and Budget, advising UC on policies regarding capital planning, budget development and resource allocation. He is also a community advisory committee member for the San Francisco Public Education Enrichment Fund.
Monge has previously served as student body president for UC Santa Barbara, budget analyst for the San Francisco Unified School District, legislative aide for the San Francisco Board of Supervisors, health and human services policy analyst for Mayor Michael Bloomberg of New York City, and commissioner on the San Francisco Youth Commission.
"As student regent I will work to ensure that the voices of students are both respected and reflected in the decision-making processes of the Board of Regents," he said. "I plan to leverage my background in policy advocacy and community organizing to help prioritize some of the most pressing issues affecting students today."
As student regent, Monge hopes to focus on issues of housing affordability and food insecurity, the need for proper handling of allegations of sexual harassment and assault on campuses, and expanded access to culturally competent mental health services.
The student regent for 2016-17 is Marcela Ramirez, a UC Riverside graduate student in higher education administration and policy.
Monge's nominating committee included Regents Charlene Zettel (chair), John A. Pérez, Gareth Elliott, Yolanda Gorman and current student regent Avi Oved.
This year, 49 students from all 10 UC campuses applied for the student regent position. In accordance with regental policy, the committee interviewed three finalists after the UC Student Association interviewed 10 semifinalists.
The policy on the appointment of the student regent is available here.