As the nation's premier public research institution and California's third-largest employer, the University of California has taken bold steps to confront the existential threat of climate change and to harness the power of science to create solutions. While UC is a national leader among universities in its efforts to lower its greenhouse gas emissions and to invest in clean energy, the University recognizes it will take collective action to pull us back from the brink of disaster given the scale and severity of the climate crisis. The University therefore welcomes a stronger partnership with the federal government to embark on a new period of innovation and discovery and looks forward to seeing how our renowned faculty contribute to addressing this crisis.
Since taking office in July, UC President Michael V. Drake, M.D., has continued to make climate change one of the University's top priorities. Now that there is an equally committed president in the White House, the University looks forward to working with the Biden administration as it continues to collaborate with state officials, local municipalities, business leaders and other universities to achieve greater progress on this generational challenge.
"Given the enormity of the climate crisis, no nation can afford anything less than a 100 percent," said Drake. "UC stands ready to advance the federal government's efforts against climate change. We are so much stronger when we unite around a common goal."
Three of the handful of members of the UC community who have joined the new Biden administration include: Jennifer Granholm, former UC Berkeley Goldman School of Public Policy faculty member, as secretary of the Department of Energy; Catherine Wolfram, on leave as the Cora Jane Flood Professor of Business Administration at UC Berkeley to serve as deputy assistant secretary for climate and energy economics at the U.S. Treasury; and UC San Diego alumna Alondra Nelson as deputy director for science and society in the Office of Science and Technology Policy.
UC has a long-established commitment to reducing its carbon footprint and fostering science-based solutions to climate change. The University set aggressive systemwide goals of transitioning to 100 percent clean electricity and becoming carbon neutral by 2025. Thus far UC has reduced systemwide greenhouse gas emissions by 15 percent since 2013 through energy efficiency gains and the adoption of solar and other renewable energy sources. The University now generates more on-site renewable energy than any other university in the country, with 97 million kilowatt-hours produced annually.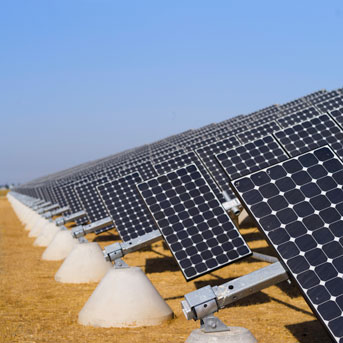 "From wildfires to devastating storms, the effects of climate change are upon us," said David Phillips, UC's associate vice president for Energy and Sustainability. "At UC, we feel a sense of urgency to do all we can to move away from climate warming fossil fuels and toward renewable electricity and biogas. I am pleased to say we are well down that path."
UC joined We Are Still In after the Trump administration withdrew from the Paris climate accords. The coalition of nearly 4,000 local governments, colleges and universities, health care facilities, faith institutions, companies and individuals all support the goals of the Paris climate agreement.
UC is also proud to partner with the California Energy Commission and New Energy Nexus on the CalTestBed program, offering more than 30 world-class testing facilities on UC campuses to give clean energy entrepreneurs access to critical testing facilities that can expedite their path to the market.
"UC's CalTestBed sites are paving the way for more green energy by validating new technologies and providing critical access to post-carbon entrepreneurs, industry experts and prospective partners," said Theresa Maldonado, vice president of UC's Office of Research and Innovation. "By working together, we are propelling the clean technologies of tomorrow — today."
CalTestBed is now seeking applications for prototypes ready for testing and validation from entrepreneurs across California. The deadline to apply is March 19. Please visit their website for more information.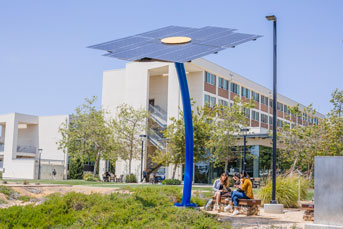 On the financial front, UC has committed more than $1 billion to clean energy projects while recently selling more than $1 billion in assets from its pension, endowment and working capital pools to make the University's investment portfolios fossil-free.
"The challenges we face are daunting, but at UC we know what collective determination and dedication can accomplish in the battle against climate change," said Drake. "I look forward to a new era of partnership with the Biden administration as together we confront the global threat of climate change while seeking new opportunities."