December 15, 2015
UC Newsroom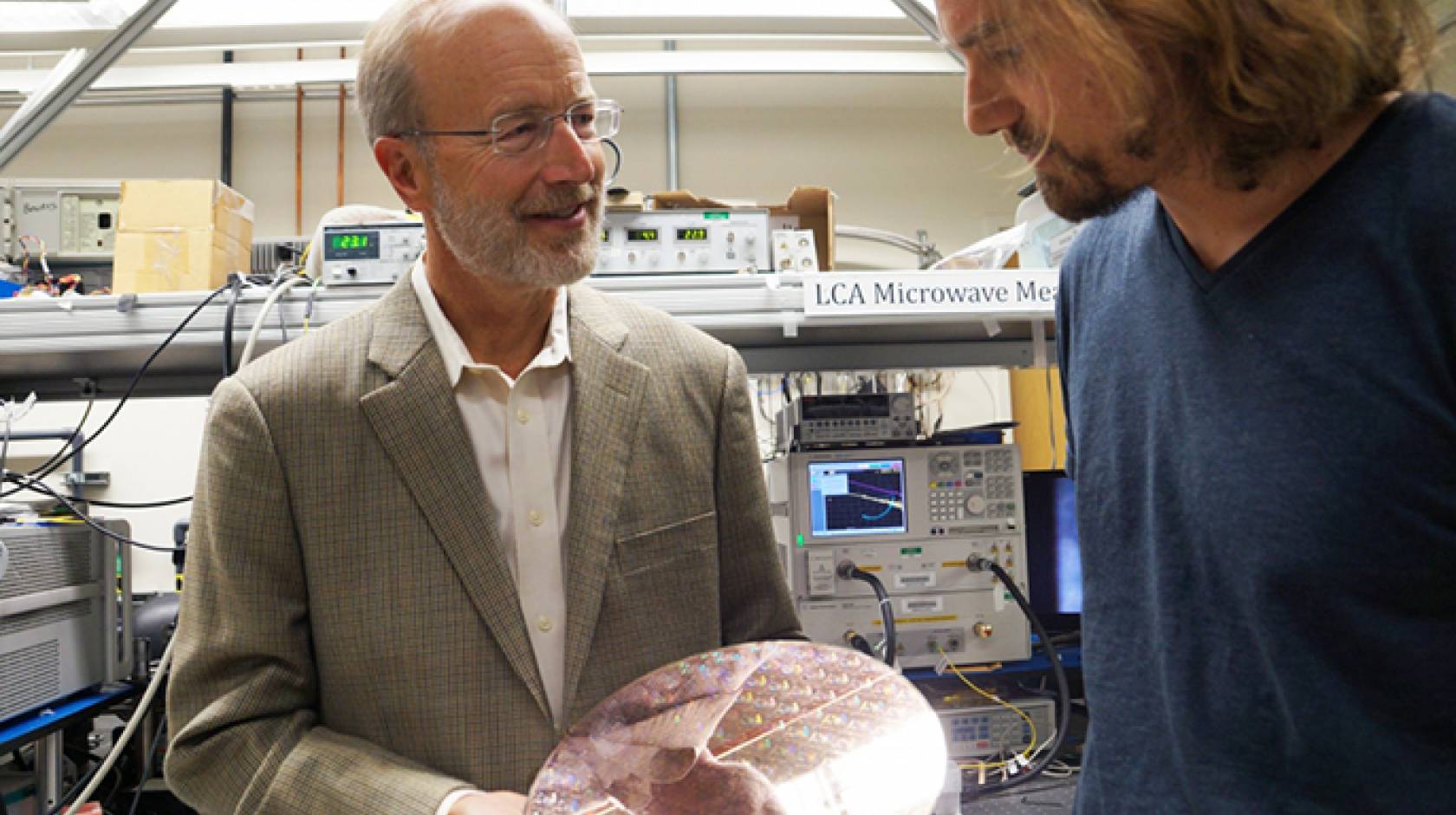 Credit: Sonia Fernandez/UC Santa Barbara
Thirteen University of California innovators have been elected as fellows to the prestigious National Academy of Inventors for work that is transforming semiconductor manufacturing, boosting the efficiency of biofuels and saving lives through the creation of new biomedical technologies.
The newest UC members of the NAI come from across the system, with fellows from UC Berkeley, UC Davis, UCLA, UC San Diego, UC San Francisco and UC Santa Barbara among the 2015 honorees.
There are now 43 UC members of the NAI.
In all, NAI elected 168 members for 2015, bringing the number of fellows to 582, representing more than 190 research universities, governmental and nonprofit research institutes. The 2015 fellows, announced today (Dec. 15), account for more than 5,300 U.S. patents.
"These academic luminaries have made a significant impact to the economy through innovative discoveries, creating startup companies and enhancing the culture of academic invention," the academy said.
UC is well known as an innovation powerhouse. UC research last year led to 86 new startups and the creation of 1,769 new inventions – the equivalent of nearly five new inventions per day. UC ranked first in the world among universities granted U.S. utility patents in 2014, according to a report by the National Academy of Inventors and the Intellectual Property Owners Association.
The newly elected UC fellows include: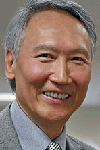 UC Berkeley
Chenming Hu: A professor in the graduate school of electrical engineering and computer sciences, he has been called a "microelectronics visionary" for work critical to producing smaller yet more reliable and higher-performing integrated circuits. He is well-known for inventing the FinFET, a 3-D field-effect transistor with an attached fin that has revolutionized multigate computer chips since 2011, allowing semiconductor companies to create smaller microprocessors.
Jasper Rine: A professor of molecular and cell biology, he is a world-renowned yeast geneticist whose contributions in the fields of gene regulation have spawned three startup companies and two successful acquisitions or IPOs. His former students have contributed to the region's biotechnology industry and include several startup company founders.
Paul Wright: The A. Martin Berlin Chair in Mechanical Engineering, he is widely recognized as a scholar, entrepreneur and leader of UC Berkeley's efforts to harness its multidisciplinary research to address pressing societal needs through the Center for Information Technology Research in the Interest of Society and the Berkeley Energy and Climate Institute, which he now directs. He created the concept of open architecture control and is a co-founder of four startup companies.
UC Davis
Hari Reddi: The Lawrence Ellison Chair in Orthopedics, he is an internationally recognized molecular and cellular biologist who has studied bone regeneration for more than 40 years. His research played an indispensable role in the identification of bone morphogenetic proteins that cause new bone to grow.
UCLA
M.C. Frank Chang: The Wintek Chair in Electrical Engineering, he is known for his pioneering technical and research contributions in the development of high-speed and high-frequency semiconductor materials, devices and integrated circuits for radio, radar and imaging systems. He has founded and co-founded several companies.
James Liao: The Ralph M. Parsons Foundation Professor of Chemical Engineering, his research focuses on understanding fundamental scientific principles of synthetic biology and metabolism, then using that knowledge to solve problems in the production of fuels and chemicals and in the treatment of metabolic diseases. He is acclaimed for his work developing more efficient biofuels and also has developed a way to turn electricity into liquid fuel, as well as a method for converting waste proteins into fuel.
UC San Diego
Shu Chien: A Distinguished Professor of Bioengineering and Medicine, is a world leader in the study of how blood flow and pressure affect blood vessels. His research has led to new understanding about the medical and biological mechanisms of atherosclerosis and hypertension, and to the development of better diagnostic tests and treatments for cardiovascular disease.
Michael Sailor: A Distinguished Professor of Chemistry and Biochemistry, is a leader in silicon nanotechnology who holds 26 U.S. patents. His inventions carefully structure porous silicon on a nanometer scale to address such divergent goals as the safer, targeted delivery of powerful therapeutics to rechargeable batteries with higher capacity and longer life.
UC San Francisco
James Wells: The chair of the Pharmaceutical Chemistry Department, he is an internationally recognized biochemist and leader in the development of new technologies for engineering proteins and for identifying small molecules to aid in drug discovery.
UC Santa Barbara
John Bowers: A professor of electrical and computer engineering, he is an expert in photonics and optoelectronics whose research focuses on the use of light to transmit data. He co-founded Unite to Light, an organization that distributes solar-powered desk lights to children in regions of the world without access to electricity.
Craig Hawker: The Alan and Ruth Heeger Chair in Interdisciplinary Science, he conducts research involving the design and synthesis of macromolecular structures and polymeric thin films, and the controlled assembly of nanoparticles – studies that lend themselves to applications in a wide variety of fields, from more efficient energy and data storage to improved semiconductor technology and advanced biotechnology.
Umesh Mishra: The Donald W. Whittier Chair in Electrical Engineering, his research expertise is in gallium nitride electronics, utilizing the fine control offered by the wide-bandgap semiconductor material over the flow of electrons, enabling more efficient power distribution in various industrial and commercial systems, as well as opening the way to better integration of renewable energy sources.
Galen Stucky: A professor of materials and of chemistry and biochemistry, his research into mesostructured materials – materials that contain pores or other heterostructured domains with diameters between 2 and 50 nanometers – has led to investigations into energy efficiency, optics and bio-inspired technologies. He helped develop a hemostatic therapeutic agent that not only quickly stanches the free flow of blood from a deep wound but also prevents infection – the kaolin-based hemostatic agent is still the standard for all branches of the U.S. military.
The newly elected fellows will be inducted on April 15, 2016, as part of the Fifth Annual Conference of the National Academy of Inventors at the U.S. Patent and Trademark Office in Alexandria, Virginia.