February 5, 2020
UC Newsroom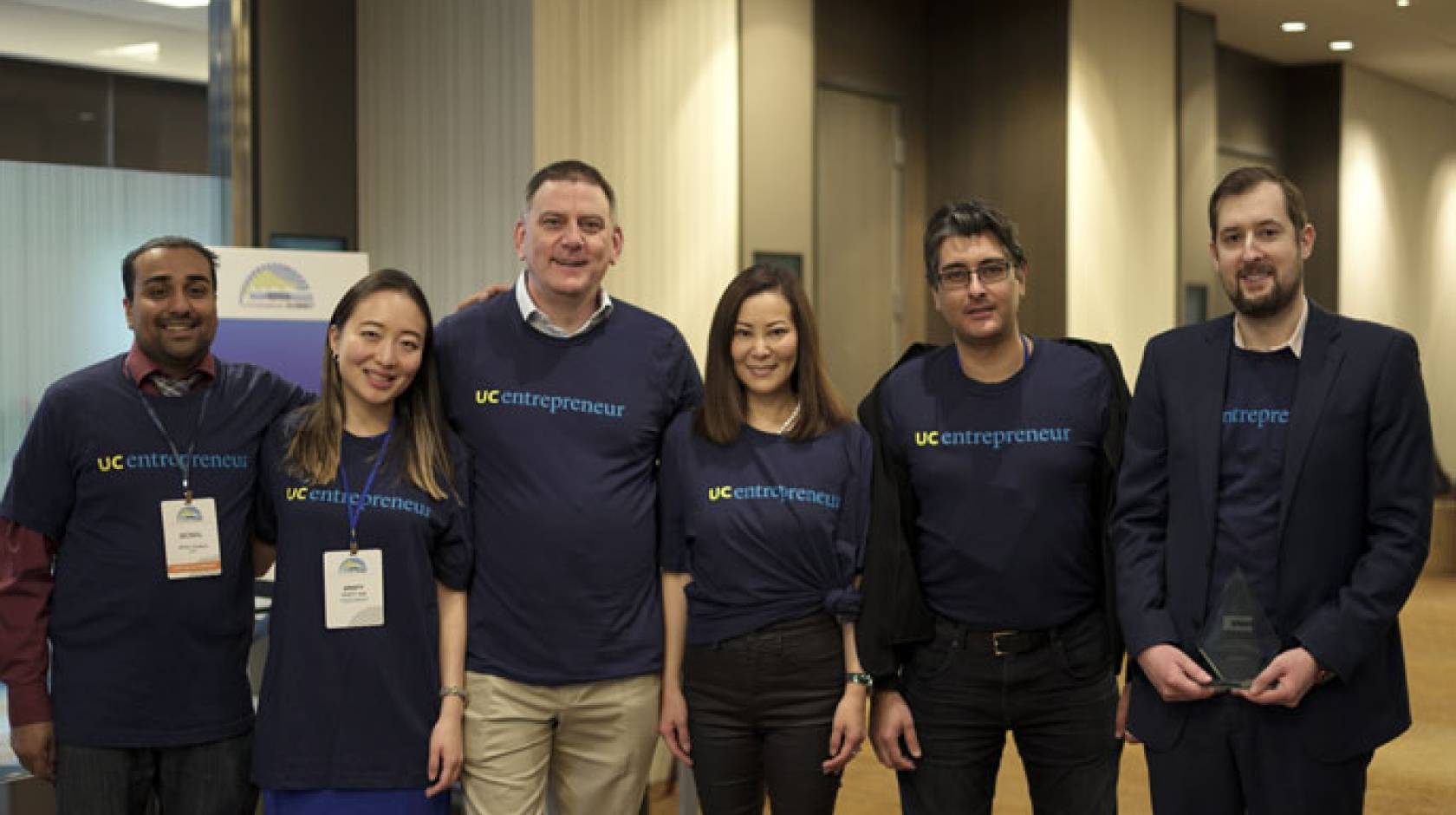 Credit: Victoria Slivkoff
A UC Santa Barbara alum who hopes to save lives with a drug that stops uncontrolled bleeding has won the 2020 UC Startup Pitch Showcase, a University of California event in partnership with Extreme Tech Challenge (XTC).
Damien Kudela, co-founder and CEO of Cayuga Biotech, edged out four other UC finalists to emerge as the winner of the UC-wide pitch competition, held at the 5th Annual Global Corporate Venturing and Innovation Summit in Monterey, attended by over 900 corporate venture capital investors.
In addition to bragging rights and a trophy, Kudela's victory makes him a finalist at a global pitch competition, the Extreme Tech Challenge, to be held in Paris, France, this June. Thirty-five startups from around the world will pitch world-leading venture capitalists and corporate leaders to vie for the opportunity to raise funding.
Over a 100,000 tech leaders are expected to attend the final competition at Viva Technology, Europe's largest tech conference.
Two other UC startups so impressed XTC's judges at the 2020 UC Startup Pitch Showcase that they were also invited to attend the Paris finals. They are UC Riverside's FarmSense and UC San Diego's Educational Vision Technologies.
"The world is at a pivotal moment when advances in tech, data and artificial intelligence could solve many of the world's most pressing problems," said Shankar Chandran, senior vice president and head of Samsung Catalyst Fund. "The goal of XTC is to harness the incredible opportunity and energy behind this philosophy and apply it to the UN's Sustainable Development Goals. We found all three candidates of this regional competition to be extraordinarily compelling, and we're excited to have each of them pitch their ideas on the world stage this June. With the right ideas and the right investment, we can make a difference."
XTC, a nonprofit supported by Samsung, Ford, Intel and over 20 other global corporations, bills itself as the world's largest startup competition for entrepreneurs addressing global challenges. At the finals in June, it will award winners in seven categories that align with the United Nations' Sustainable Development Goals.
UC contestants fit the bill perfectly.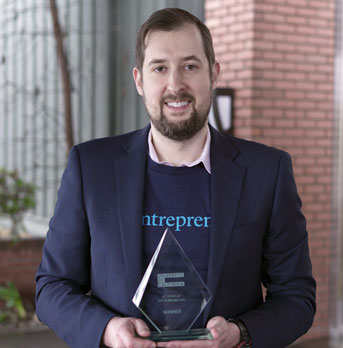 Cayuga Biotech, for example, has developed a hemostatic drug that could be a game-changer for treating traumatic injuries in pre-hospital conditions, whether on a battlefield or in an ambulance. Currently, about 40 percent of deaths from traumatic injury occur because of unregulated blood loss. A drug that slows or staunches bleeding could greatly increase survival rates.
UC Riverside's FarmSense looks to help farmers quickly respond to crop infestations. The company, developed by computer science professor Eamonn Keogh and UC Riverside alum Shailendra Singh, provides growers with 'smart traps' that use optical sensor technology to automate the process of insect classification and counting, so farmers can respond in real-time to pest invasions.
UC San Diego's Educational Vision Technologies, founded by electrical engineering alum Monal Parmar, uses computer vision and machine learning algorithms to autonomously generate interactive notes and video from course lectures. The company wants to provide independence to the 70 percent of students with disabilities who depend on others to take notes for them, while providing all students with better study tool options.
The three companies are now among an elite group winnowed down from 1,500 global applicants.
"As the home to entrepreneurs and researchers at the forefront of cutting-edge innovations and technological advancements, UC is the powerful engine behind California's global leadership on innovation," said Victoria Slivkoff, UC's global head of innovation and entrepreneurship. "We are thrilled that XTC has invited not one, but three startups to reach their global investor network and advance to the final stage of their competition. We are exceptionally proud of all five finalists who embody the bold range of innovation, market-driven and impactful solutions our entrepreneurs are undertaking to tackle the world's most challenging problems."
Watch UC chancellors representing the campuses of the finalists congratulate the entrepreneurs in a video message below.
For more information about the contest and innovation driven by the UC system, visit https://www.ucop.edu/innovation-entrepreneurship/.