7 UC professors elected to the National Academy of Engineering
Seven University of California professors have been inducted into the National Academy of Engineering, one of the profession's most elite associations.
Membership to the academy is awarded to engineers who have made outstanding contributions to the field and are pioneers of "new and developing fields of technology, making major advancements in traditional fields of engineering or developing/implementing innovative approaches to engineering education," according to the organization's website.
Professors from four UC campuses are among 80 new American members elected to the academy on Feb. 8:
UC Berkeley
Fiona Doyle — The Donald H. McLaughlin Professor of Mineral Engineering at UC Berkeley, she was honored for contributions to environmentally benign hydrometallurgy leading to separation of metals from solutions and for leadership in engineering education.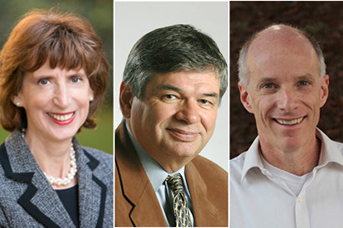 Shmuel Oren — The Earl J. Isaac Professor in the Science and Analysis of Decision Making at UC Berkeley was inducted for his contributions to the integration of decisions and cooperative market mechanisms for adaptive multisource electrical power systems.
David Sedlak — He is the Malozemoff Professor in Mineral Engineering at UC Berkeley, co-director of the Berkeley Water Center and director of the Institute for Environmental Science and Engineering. He was recognized for contributions to environmental aqueous chemistry, especially in the areas of water reuse, water contaminants and urban water infrastructure.
UC Berkeley now has 99 members of the National Academy of Engineering.
UC Davis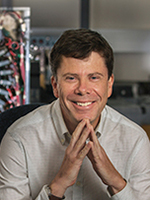 Simon Cherry — A distinguished professor of biomedical engineering at UC Davis, Cherry was recognized for his work on the development of nuclear emission imaging and magnetic resonance technologies for medical science.
"Simon does extraordinary work that exemplifies the university's commitment to interdisciplinary research designed to improve the human condition," said UC Davis Chancellor Linda P.B. Katehi. "He is a groundbreaking scientist and I could not be happier for him or prouder to see him receive this much-deserved recognition."
Cherry is the 22nd member of the academy from UC Davis.
UC San Diego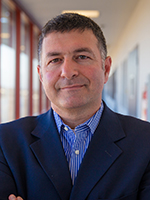 Gabriel Rebeiz — An electrical engineering professor at UC San Diego, Rebeiz was recognized for his contributions to radio frequency microelectromechanical systems (and phased array technologies). He has worked on a variety of projects, from developing automotive radar systems to improving wireless communication by paving the way for a fifth-generation mobile wireless network.
"I applaud Gabriel for his dedication as a researcher, educator and mentor," said Albert P. Pisano, dean of the UC San Diego Jacobs School of Engineering. "He is training tomorrow's technology leaders while at the same time pursuing cutting edge research and ensuring that these advances are transferred to society."
Rebeiz is the 24th academy member affiliated with UC San Diego.
UC Santa Barbara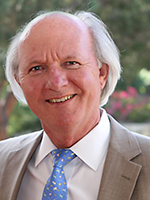 Michael Doherty – A chemical engineering professor at UC Santa Barbara, Doherty was recognized for his work on "the design of methods for complex distillation and crystallization processes."
Chris Van de Walle — A materials professor at UC Santa Barbara, Van de Walle was honored for his "contributions to the theory of semiconductor interfaces and its impact on optoelectronic devices." He specializes in computational materials research with a particular emphasis on semiconductors.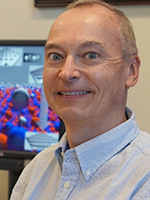 "I am honored to congratulate professor Michael Doherty and professor Chris Van de Walle on their election to the National Academy of Engineering," said UC Santa Barbara Chancellor Henry T. Yang. "Election by their peers to this prestigious academy is an exciting career milestone and a meaningful affirmation of years of innovation, creativity and hard work."
With the inductions of Doherty and Van de Walle, there are now 29 academy members from UC Santa Barbara.