October 6, 2022
UC Newsroom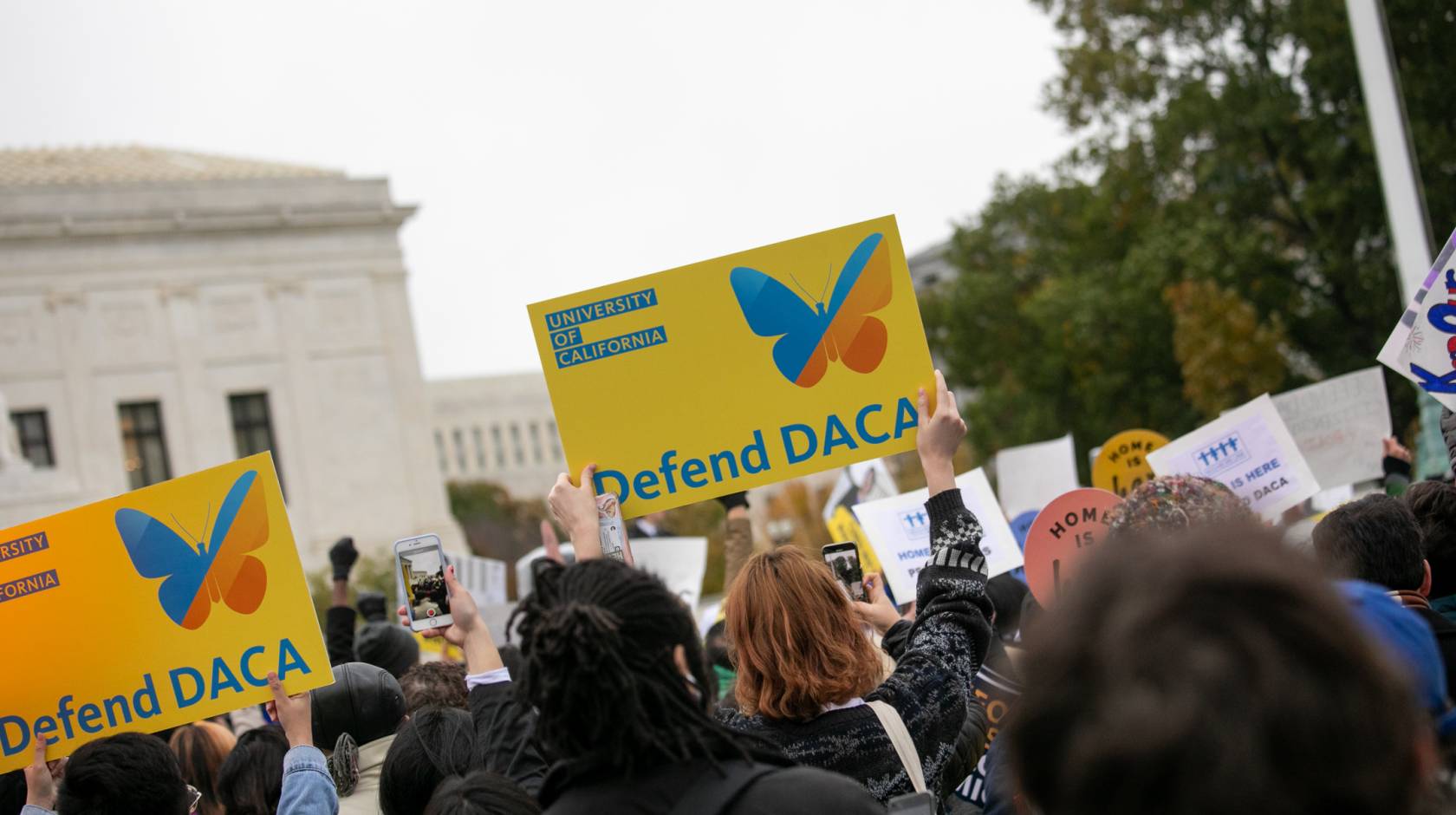 Credit: Scott Henrichsen/University of California
A federal appeals court in Texas ruled Wednesday (Oct. 5) that DACA is unlawful, but the ruling keeps the program in place for now and allows recipients to renew their status while a lower court reviews changes made by the Biden administration that could fortify the program.
In a joint statement, the leaders of the University of California, California State University and California Community College systems responded to the ruling with a call for a permanent path to citizenship for DACA recipients. They also urged current DACA recipients to renew their status through free legal services available at their respective campuses.
"We are deeply troubled by the Fifth Circuit Court of Appeals' decision, which holds that the DACA program violates federal law. We support the decision to allow current DACA recipients to avoid immediate disruption to their lives and to seek extensions of their DACA status.
"Even as we hope that this decision is overturned, the uncertainty it creates is untenable. DACA recipients deserve to have their status as equal Americans protected from court decisions like this one," wrote California Community Colleges Interim Chancellor Daisy Gonzales, Ph.D., University of California President Michael V. Drake, M.D., and California State University Interim Chancellor Jolene Koester, Ph.D.
"We remain fully committed to working with California Gov. Gavin Newsom, Attorney General Rob Bonta and our students, faculty and staff to advocate for permanent pathways to citizenship so undocumented Californians can pursue their academic and professional goals without fear of deportation."
—
UC Immigrant Legal Services Center
https://ucimm.law.ucdavis.edu/
UC's Immigrant Legal Services Center will hold a webinar from 12:00 p.m. – 1:30 p.m. Tuesday, Oct. 18, 2022.
It will include a review of the free legal services offered by the center, a meet-and-greet with the new executive director, updates on immigration policy, including DACA, and a Q&A with UCIMM staff.
Sign up here: https://ucdavislaw.zoom.us/webinar/register/WN_ijmSddcJRiChfPcrNLZbNQ
—
DACA, or Deferred Action for Childhood Arrivals, provides legal protections to more than 600,000 young people — including about 3,400 UC students — who were brought to the United States as children. The program allows them to go to college, hold jobs and contribute to their communities without fear of deportation.
"Since its implementation 10 years ago, DACA has protected thousands of undocumented students in California and hundreds of thousands across the United States from deportation as they pursue their college degrees," the public higher education leaders wrote. "Today, recipients are first responders, medical professionals, educators, scientists, and serve in a host of other critical professions. They have made and continue to make positive contributions to our local, state, and federal economies and communities."
This isn't the first time that UC, together with other allies and partners, has fought to preserve the DACA program. In 2017, when the Trump administration announced it would rescind DACA, UC sued in federal court. The legal fight went all the way to the Supreme Court, where in June 2020, UC prevailed.