September 6, 2018
UC Newsroom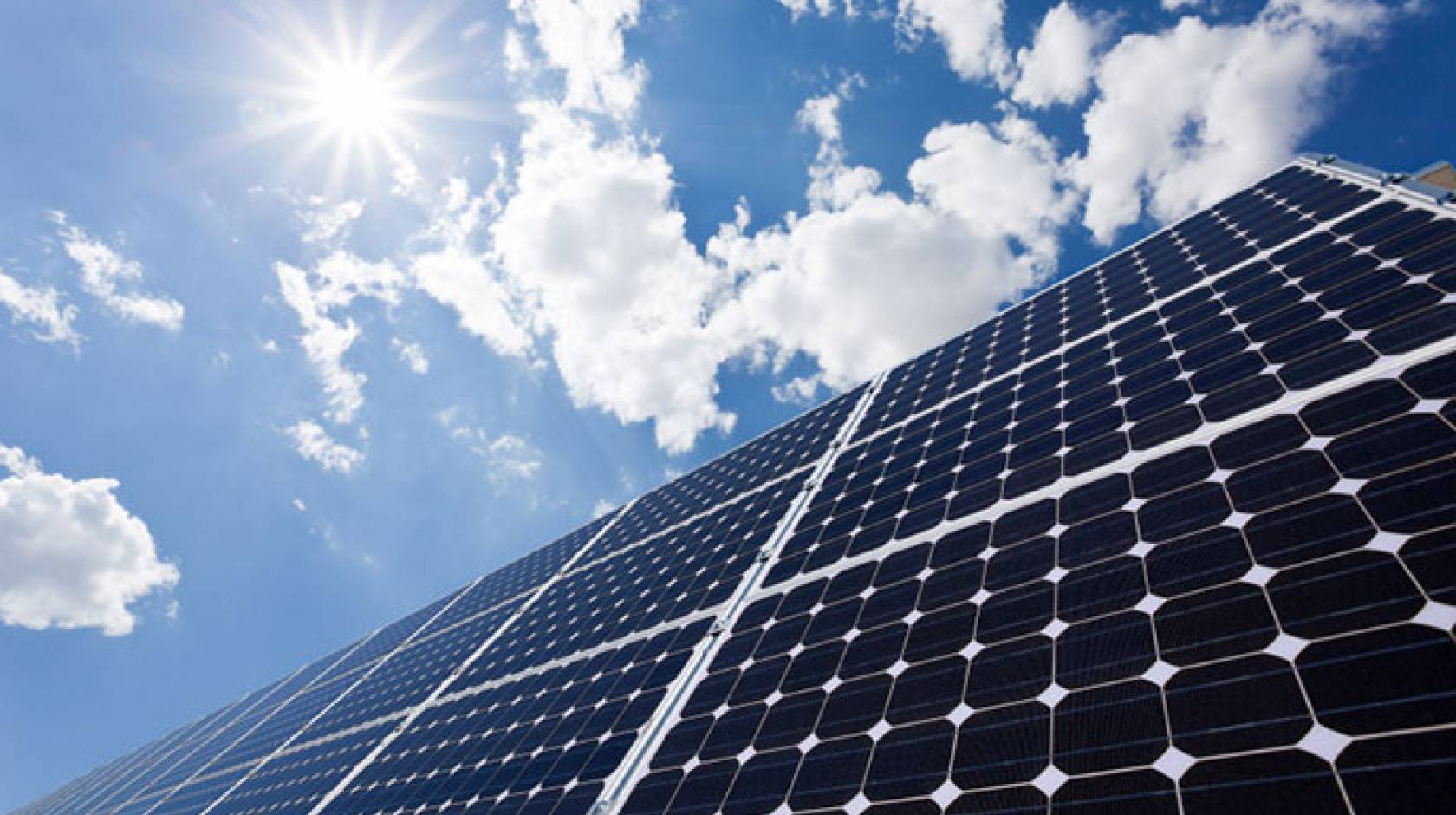 Credit: Elena Zhukova/University of California
If the federal government won't lead on climate change, then California will. That's the subtext as thousands of leaders from around the world arrive in San Francisco for the Global Climate Action Summit.
Organized by California Gov. Jerry Brown and co-chaired by climate leaders from the United Nations, China and India, the three-day event is intended to highlight efforts around the world to address climate change and to build support for even deeper commitments ahead of COP24, the U.N Climate Conference scheduled later this year in Poland.
The U.S. formally withdrew from the Paris climate accord last summer, but plenty of cities, states, universities and Fortune 500 companies aren't backing down, as evidenced by the long list of summit attendees. Participants include former Secretary of State John Kerry, Starbucks CEO Kevin Johnson, Salesforce CEO Marc Benioff, Kaiser Permanente CEO Bernard Tyson, anthropologist Jane Goodall and dozens of other government officials, industry leaders, scientists and educators.
The University of California will be amply represented, as well. UC President Janet Napolitano — who has made climate neutrality a top priority for the 10-campus university system — will speak at several summit events, focusing on the unique role that research universities are playing in combatting climate change. She will also detail the operational efforts underway across UC that aim to achieve climate neutrality, including the recent announcement that 100 percent of UC's electricity will come from renewable or zero-carbon sources by 2025.
"At the University of California, we're attacking climate change across multiple fronts," Napolitano said. "We are cultivating the next generation of climate change leaders, conducting the research that builds knowledge and finds solutions, and developing meaningful collaborations with those who share our concern about this urgent challenge."
'It can be solved'
UC campuses are hosting a dozen affiliated events and the UC-administered California Subject Matter Project has partnered with CalEPA, Ten Strands, SEI, the California Department of Education and the California State Board of Education to convene a daylong meeting on Sept. 12, focused on the role of education in achieving climate change solutions.
"We need to educate and empower young people that climate change is not a hopeless problem. It can be solved," said renowned UC San Diego atmospheric scientist Veerabhadran "Ram" Ramanathan, who will speak at the event. "We need to provide tools and education for the next generation."
One of those tools is an online, solutions-focused course on climate change developed by Ramanathan and more than 40 other UC faculty. It was piloted across five UC campuses earlier this year, and is now rolling out more widely, from the Cal State University system next door to the University of Stockholm.
Ramanathan is also helping organize a statewide climate education summit with CSU in fall 2019.
"The goal is to create a million climate champions," Ramanathan said.
Although he has spent his career studying the greenhouse effect caused by airborne pollutants, he has become a vocal proponent in recent years of the idea that science alone can't solve climate change: It's a human problem that requires a sea change in attitudes, awareness and education.
Involving the most vulnerable
That idea has found fertile ground across the UC system, especially among students, many of whom see clear connections between climate change and issues of social justice.
"It all goes together and is part of the same system," said UC Santa Cruz student Max Jimenez, who will give a keynote at the education meeting about the importance of inclusive sustainability.
A fourth-year majoring in politics and community studies, Jimenez immigrated to the U.S. from the Philippines as an 8-year-old and grew up in Northeast Los Angeles. Her neighborhood had poor air quality, few healthy food options and lacked the resources available in more affluent parts of L.A., she said. Climate change will only worsen things. Homeless people, for instance, bore the brunt of the recent heat waves.
"It's getting harder to ignore that climate change already affects a lot of people. We need to talk about how we can involve the people who are most vulnerable," Jimenez said. "I'm hoping that there is a lot of networking at the meeting and we come up with good ideas."
UC-related Global Climate Action Summit events
Symposium: Managing lands in a changing climate to improve agricultural resilience, food security and health (UC Davis)
Carbon-resilient communities (UC Davis)
The land-energy nexus in climate change mitigation (UC Berkeley, Berkeley Lab, UCSF)
Harnessing the 3 revolutions for climate goals (UC Davis)
Challenging environmental orthodoxies (UC Hastings)
Leading the way to carbon neutrality (UCLA, Berkeley, UC)
Global Climate Action Summit science and education celebration (UC)
Education: Key to long-term climate solutions (UC)
Regional transportation policy and collaboration (UC Davis)
Global climate and health forum (UCSF)
Labor in the climate transition: Charting the roadmap for 2019 and beyond (UC Berkeley)
Modeling increased ambition (UC Davis)
Catalyzing youth-led global climate action: Y-plan (UC Berkeley)