College prep via app design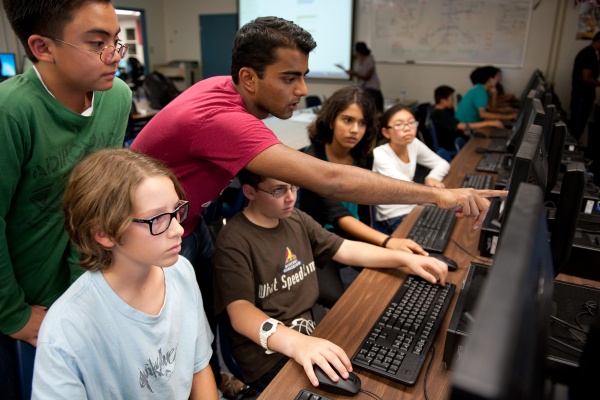 On a balmy autumn afternoon at exactly 3:20 p.m., the door to Michael Politiski's empty classroom at Irvine's Rancho Middle School opens. Students run for seats in front of computers.
Eyes darting between the instructor and their screens, fingers clicking on keys, the 12- and 13-year-olds work doggedly to complete data code and geometric equations — much of it disguised as jigsaw puzzle pieces that can be locked together to create sound effects, animated cartoons and other parts of mobile phone applications.
It's not their teacher at the whiteboard issuing instructions, though — it's 18-year-old Chethana Nair, a UC Irvine computer science & engineering student. She's one of more than a dozen UC Irvine undergraduates who are mentoring after-school teams of middle schoolers in Anaheim and Irvine, helping them invent smartphone "apps" that will help even younger kids learn math, technology and science.