April 26, 2017
UC Newsroom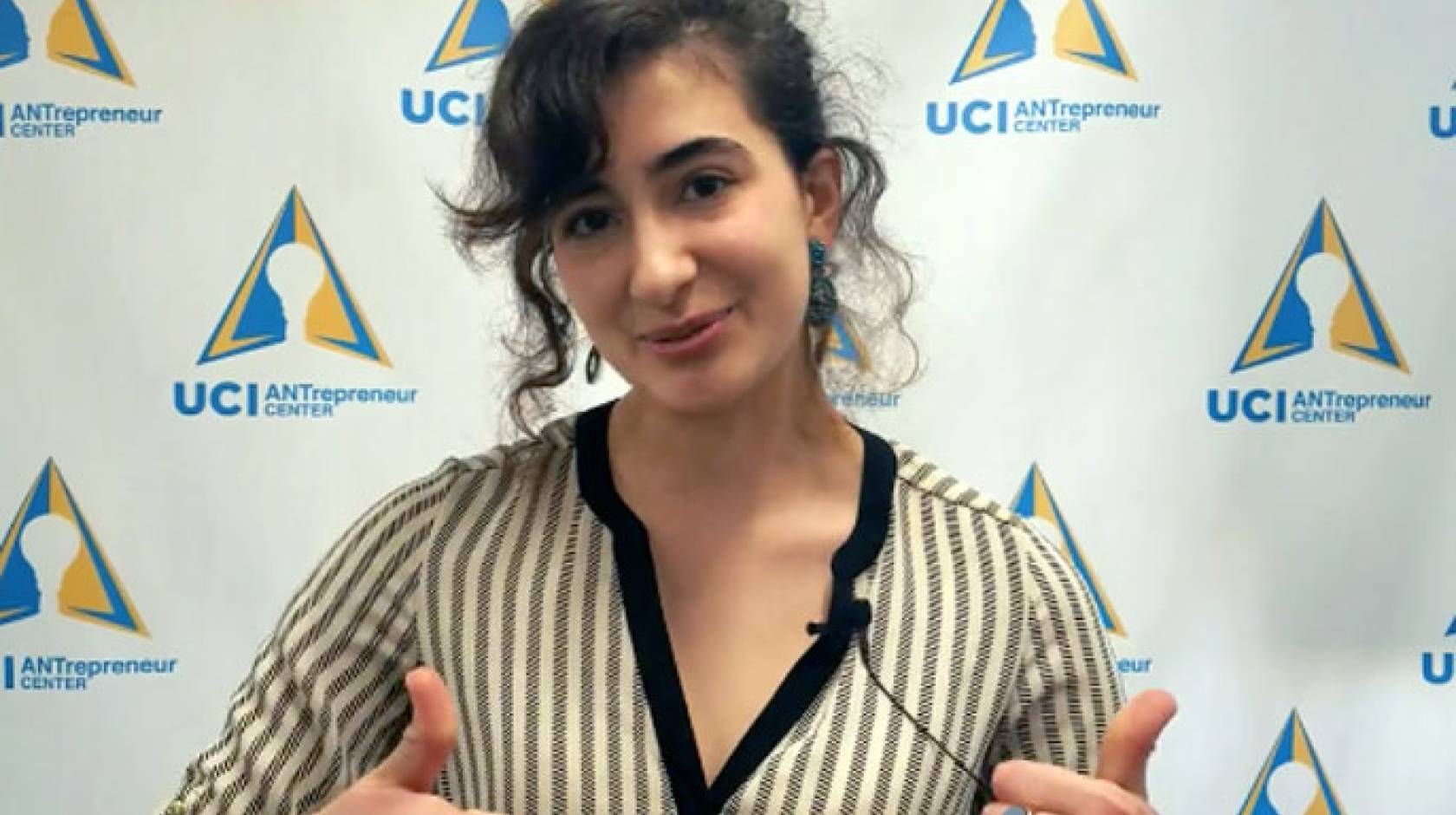 Credit: University of California/Sarah Brandenburg
Nineteen UC entrepreneurs will get a chance to meet and pitch some of Silicon Valley's leading venture capitalists next month at a special lunch hosted by UC President Janet Napolitano and Christine Gulbranson, UC's senior vice president of innovation and entrepreneurship.
The winners were chosen randomly from more than 340 students, faculty and staff who recorded personal videos from their offices, labs, dorms and video recording parties this past winter and submitted them to the "I am a UC Entrepreneur" campaign.
On May 5, this lucky group will lunch with Napolitano, Gulbranson and VC leaders Brook Byers, of Kleiner Perkins Caufield & Byers (KPCB); Josh Green, of Mohr Davidow Ventures; and Brendon Kim, of Samsung NEXT.
"These 19 entrepreneurs represent the talent, diversity and passion that makes UC an entrepreneurial powerhouse," Gulbranson said. "The 'I am a UC Entrepreneur' campaign showcases their unique stories, as well as the breadth and depth of UC's entrepreneurial efforts across more than two dozen incubators and accelerators across the system."
Gulbranson encourages everyone to keep sharing their inspiring stories on the "I am a UC Entrepreneur" campaign site (https://www.universityofcalifornia.edu/entrepreneurs). Students, faculty, staff and postdocs who submit a 30-second video sharing what makes them an entrepreneur will still receive a "UC Entrepreneur" T-shirt for sharing their stories. For all of our UC alumni who are entrepreneurs, Gulbranson says, "Stay tuned! Their campaign will be launched soon!"
Entrepreneurs from each campus will be represented at the May 5 lunch. Click on the names below to see the winning #UCEntrepreneur videos.
UC Berkeley
Student: Pedro Espinoza, SmileyGo
Faculty/Staff: Ivar Kruusenberg, Powerup Energy Technologies
UC Davis
Student: Zain Budhwani, Japa
Faculty/Staff: Bob Coates, SenseTerra
UC Irvine
Student: Sarah Brandenburg, MyMechanic
Faculty/Staff: Christopher Heylman, Velox Biosystems
UCLA
Student: Miles Anthony, Flux Chargers
Faculty/Staff: Brennan Spiegel, My Total Health
UC Merced
Student: Hridaya Patel
UC Riverside
Student: Josh Burns, Smart Probes
Faculty/Staff: Maurizio Pellecchia
UC San Diego
Student: Brandon Magpayo, CampusLive
Faculty/Staff: Anita Bandrowski, SciCrunch
UC San Francisco
Student: Leon Chung, FutureDental
Faculty/Staff: Steve Hetts, ChemoFilter
UC Santa Barbara
Student: Jacob Levine, OrganicMatters
Faculty/Staff: Kollbe Ahn, ACatechol
UC Santa Cruz
Student: Brian Vallelunga, Miza
Faculty/Staff: Robin Hunicke, Funomena