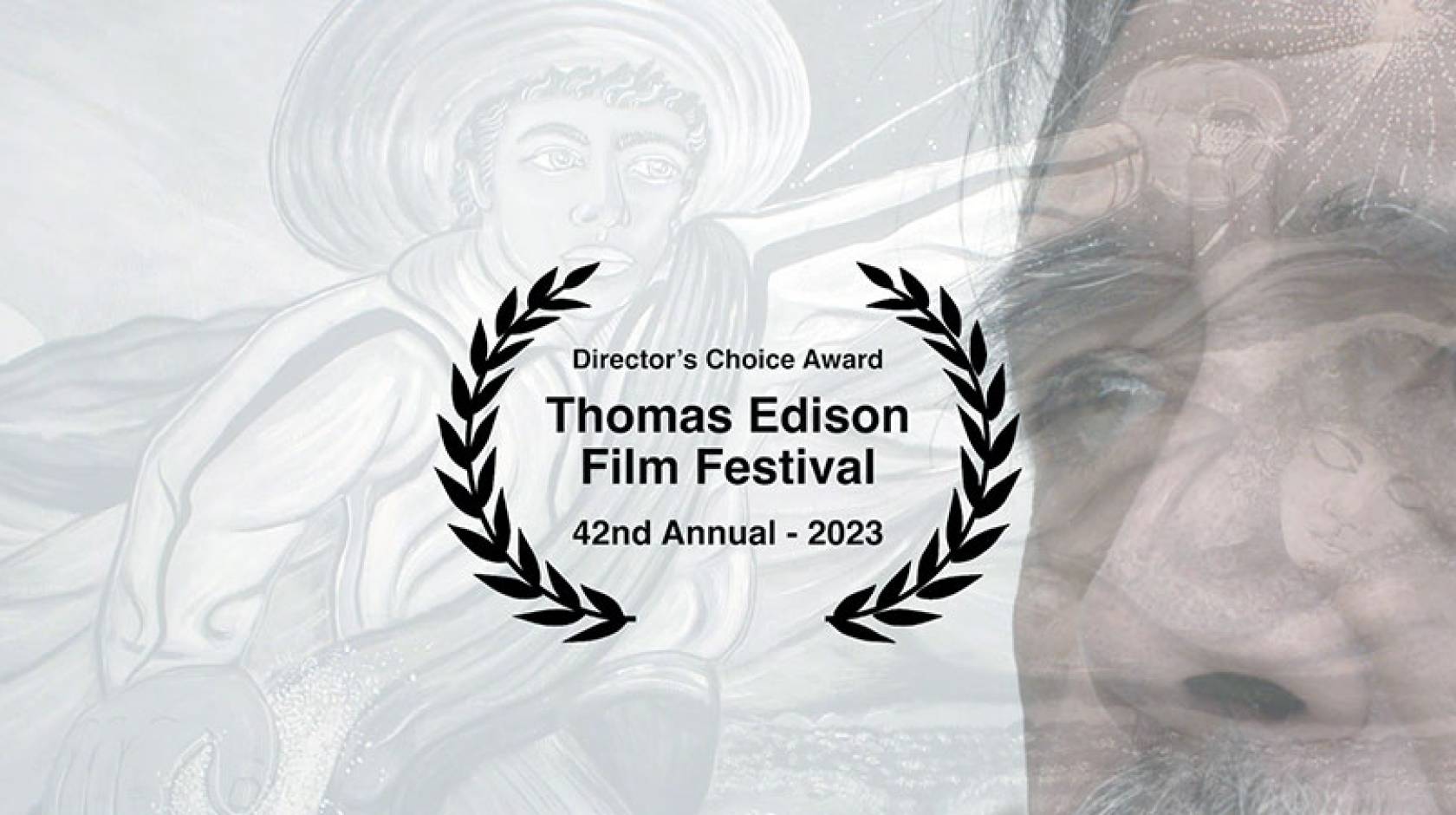 Global Arts Studies professor Yehuda Sharim's film "El Ojo Comienza en la Mano," a documentary about a Central Valley farm worker who never gave up his love of painting, has been garnering awards and nominations around the world since it came out in 2022.
The son of working-class agricultural workers in Israel, Sharim doesn't make films only for awards or accolades. His reason is much more personal.
"My mother really liked films and she got me into the love of art and storytelling," he said. "My father got me into it from a different perspective because he is a worker in a job where labor is somewhat unseen. No one is telling the stories of communities of people like my father unless I do that. From a very young age I had the sense that someone needed to record the unseen sweat, the sacrifice."
Sharim captured that sacrifice in "El Ojo," the story of Ruben A. Sanchez, a fieldworker and muralist who never abandoned his artistic endeavors, no matter how tired he was or how he struggled financially. The film presents his art and points out that it is largely absent from critical conversations on Chicanx art. "El Ojo" also addresses the fate of many cultural workers who have to choose between paying rent and making their art.
"We are seen as only hands, or bodies, but we are far more than that and Ruben is a perfect example," Sharim said. "He is not only a glorious, rare, kind artist, he embodies that struggle."
Sanchez is now in his 70s and when Sharim met him, he was working in the produce section of a discount store after working in the fields most of his life.
Despite deep and enduring knee pain from his days as a field worker, Sanchez still has what Sharim calls an "amazing archive of visions and dreams" to share through his paintings.
The awards are great, he said, but largely because they bring about the recognition that gets his films invited to other festivals around the world, allowing more people to connect through them.
"El Ojo" won the 42nd Thomas Edison Film Festival's Director's Choice Award; Best Documentary Short 2023 at the Rockport International Film Festival; honorable mentions at the Seguin Film Festival, the Arte Buenos Aires Film Festival and the Munich New Wave Short Film Festival; has been nominated for prizes at the Arpa International Film Festival, the Borrego Springs Film Festival, the Oregon Documentary Film Festival, the Silver Wave Film Festival in New Brunswick, Canada, and the Royal Anthropological Institute Film Festival in London.
The film has also been named an official selection at festivals from San Francisco to Australia, Philadelphia and San Diego Latino Film Festival, including a prestigious selection and invitation to appear from the Royal Anthropological Institute in London.
And thanks to Sharim's camera, Sanchez is beginning to get recognition as well, with gallery showings and painting purchases.
"When I tell him I've been contacted by someone about his art or been invited to speak at a prestigious film festival, he tells me, 'Please don't tell me that because it makes me cry and I can't concentrate on my work,'" Sharim said. "Imagine you have been striving and craving and making your work all of your life, and suddenly those doors open."
Sharim's parents are proud of their son's work, and they have also found their own voices represented on the screen.
Bringing together communities like the ones his parents are part of and allowing people to understand that they are not alone or isolated, that they are seen and respected, is the aim of the work, Sharim said. Film can bring those narratives into a shared space, he said.
"These films have allowed them to communicate with their own histories and other communities that they never imagined they could have a connection with," the filmmaker said.