November 3, 2022
Carolyn McMillan
,
UC Newsroom
Credit: Shutterstock/rafapress
Against the backdrop of a deepening climate crisis, world leaders and their delegates will gather in Egypt over the next two weeks for talks focused on cutting greenhouse gas emissions and helping nations cope with the consequence of a rapidly warming planet.
Nearly 200 countries will participate in the United Nations' climate change conference, known as COP27 (short for the 27th Conference of the Parties), held this year from Nov. 6-18 in the resort town of Sharm el-Sheikh.
President Joe Biden and 90 other heads of state will attend along with leaders from industry, trade, transportation, finance, labor and more. At the top of the agenda: How countries plan to implement their commitments to cut carbon emissions enough to avoid catastrophic climate upheaval.
—
Stay up with UC's participation at COP27 on Twitter: @Scripps_Ocean
—
Earth has already warmed to dangerous levels. Heat waves, floods, hurricanes and other climate-fueled natural disasters caused thousands of deaths and billions of dollars in damage this summer, underscoring the urgency.
Tricia Light, a UC San Diego Ph.D. candidate in marine chemistry and geochemistry at UC San Diego's Scripps Institution of Oceanography, part of the University of California delegation to the climate summit, said she will be watching — and hoping — for the emergence of concrete actions plans.
"Many countries have ambitious goals, but goals alone don't constitute climate action," Light said. "I'm hoping to see structures put in place for implementation."
For COP to be effective in bringing meaningful climate action, public scrutiny and attention to the proceedings is essential, said conference delegate Erica Ferrer, a UC San Diego Ph.D. candidate in marine biology.
"Certain groups of people have been systemically marginalized and disenfranchised from having their voices heard at these international negotiations," Ferrer said. "That's something I'll be looking at, and potentially documenting, because I do think it's a problem.
"It's so important for heads of state and negotiators to understand and hear loud and clear that members of the public are watching and care about the issues, care about climate justice."
Light and Ferrer are among dozens of students, staff and faculty from across the University of California participating at COP27 — both in person and virtually — and sharing their expertise with a global audience on topics ranging from the vital role of the world's oceans in addressing climate change to the link between decarbonization and improving health disparities. UC's pioneering efforts to educate the next generation of climate leaders will also be on display.
Climate solutions depend on the world's oceans
More than two-thirds of Earth's surface is covered by oceans, yet this is the first time that the marine environment will have a place of prominence at an annual COP conference.
The Ocean Pavilion, co-led by Scripps Institution of Oceanography at UC San Diego and the Woods Hole Oceanographic Institution, will bring together leading ocean science and philanthropic organizations to engage with COP27 attendees on the critical importance of the ocean to Earth's climate and the role of oceans in mitigating the effects of climate change in the safest, most effective ways science can offer.
#WHOI and @Scripps_Ocean, together with 18 other ocean leaders will highlight the importance of the ocean to the Earth's climate at #COP27 in November. We look forward to joining our voices #ForOurBluePlanet at this important world event.https://t.co/k9Vq7jSFfq pic.twitter.com/44D1H4Wb9J

— Woods Hole Oceanographic Institution (WHOI) (@WHOI) October 20, 2022
The pavilion will be housed inside the high-profile "Blue Zone," the UN-managed space where negotiations take place. It is the first time that a group of research institutions has been the primary organizer of a pavilion inside a Blue Zone, and it is also the first time that a pavilion will focus entirely on the oceans.
Credit: UC San Diego
The space will serve as a central hub for conference delegates to exchange ideas about how to address climate change by leveraging the ocean, said Dr. Margaret Leinen, who is leading UC's delegation to COP27. Leinen is the director of the Scripps Institution of Oceanography and UC San Diego's vice chancellor for Marine Science.
"The ocean is the engine of Earth's climate," Leinen said. "We know that it has absorbed 90 percent of the heat produced by human activity since the dawn of the industrial age and it holds 20 times more carbon than the atmosphere and terrestrial plants combined. Put simply, the ocean is climate, and the climate is the ocean."
The world needs to make big cuts in carbon emissions, but scientists are also growing increasingly vocal about the need to pair those reductions with active methods for removing carbon dioxide from the atmosphere. Doing that at scale will require massive, nature-based solutions, such as the natural ocean processes that already influence how much carbon dioxide is in the atmosphere.
COP27 is an opportunity for researchers, scientists and policymakers from around the world to share ideas and collaborate.
"Ocean science is emblematic of the way we will see our way out of the climate crisis," said Leinen. "We succeed by looking for solutions together on this ocean planet we call home."
Learn more: Ocean science leaders come together to create first-ever ocean pavilion at COP27
Climate change is a health emergency
A second event co-hosted by the University of California, in partnership with Université Sorbonne Paris Cité, will focus on the role of the health care sector in the climate crisis, and how hospitals can act as anchor institutions in their communities to lead on climate action.
Participants include Dr. Sheri Weiser, a professor of medicine at UC San Francisco and one of the co-founders of UC's Center for Climate, Health and Equity, Sapna Thottathil, the Center's managing director and Gail Lee, UC San Francisco's director of Sustainability.
Virtually every impact of the climate crisis threatens human health: Extreme heat, wildfire smoke, food insecurity, water shortages, and the spread of infectious diseases, to name a few.
"This is the biggest health crisis of our time, and it's going to shape medicine for the next century," Dr. Weiser said. "As we think about how to respond, it is essential that we prioritize equity. The health impacts of climate change disproportionately harm people of color, low-income individuals and other vulnerable populations. As health care practitioners, we need to recognize that fact."
Launched in May, the new Center for Climate, Health and Equity aims to bring physicians, researchers, scientists and other partners together to drive meaningful climate action and address health care disparities, Weiser said.
Weiser, Thottahil and Lee will also share with the COP27 audience how UC's health enterprise is cutting its own carbon emissions — from making hospital operating rooms more energy efficient to decreasing the use of certain highly-polluting anesthesia gases.
"The health care sector contributes an estimated 8.5 to 10 percent of U.S. carbon emissions from its operations," Lee said. "Given UCSF's health mission we're obligated to reduce our carbon emissions."
Learn more:
Educating the next generation of climate champions
More than a dozen UC students will attend COP27, volunteering at the Oceans Pavilion, participating in activities related to youth leadership and empowerment, and speaking at various panels and events.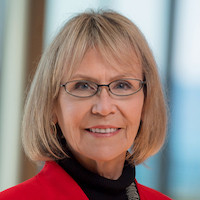 Credit: UC San Diego
Students will also help spread the word about University of California resources for educating the next generation of climate leaders, from a course on climate justice being offered for the first time this fall by UC Merced professor Tracey Osborne to the popular, multidisciplinary course "Bending the Curve: Climate Change Solutions," which, since its launch in 2018, has been offered on-ground or online at seven of UC's nine undergraduate campuses.
At UC San Diego, more than 100 students enrolled for the "Bending the Curve" class this fall, with more on the waitlist, said Tricia Light, a teaching assistant for the course. The class attracts not just science majors, but students from the humanities and social sciences, she said.
"So many students are thinking about climate change all the time — whether it's activism or just thinking about the future," Light said.
The "Bending the Curve" course consists of more than 30 lessons across disciplines that address a wide range of climate-related themes. Each lesson includes a series of lecture videos as well as a corresponding chapter from "Bending the Curve: Climate Change Solutions," a textbook written by UC faculty and available as a free PDF download from the California Digital Library.
"We believe 'Bending the Curve' is the best climate solutions textbook available anywhere — and it's free," said Dr. Fonna Forman, who, as director of the Center on Global Justice at UC San Diego, leads the UC-wide effort to expand the reach of the entire "Bending the Curve" program. (Dr. Forman was also vice-chair of the 2015 report, "Bending the Curve: 10 Scalable Solutions," from which the undergraduate course drew its inspiration.). Of the course, Forman shared, "Students become active learners, active solutions designers. Students are challenged to get off the campus and into the world, to partner with communities and apply their knowledge in living laboratories."
Robert Monroe, a senior public information officer at Scripps Institution of Oceanography, contributed to this story.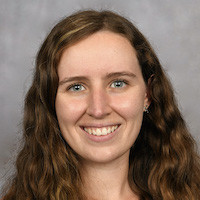 Credit: UC San Diego