December 15, 2022
UC Newsroom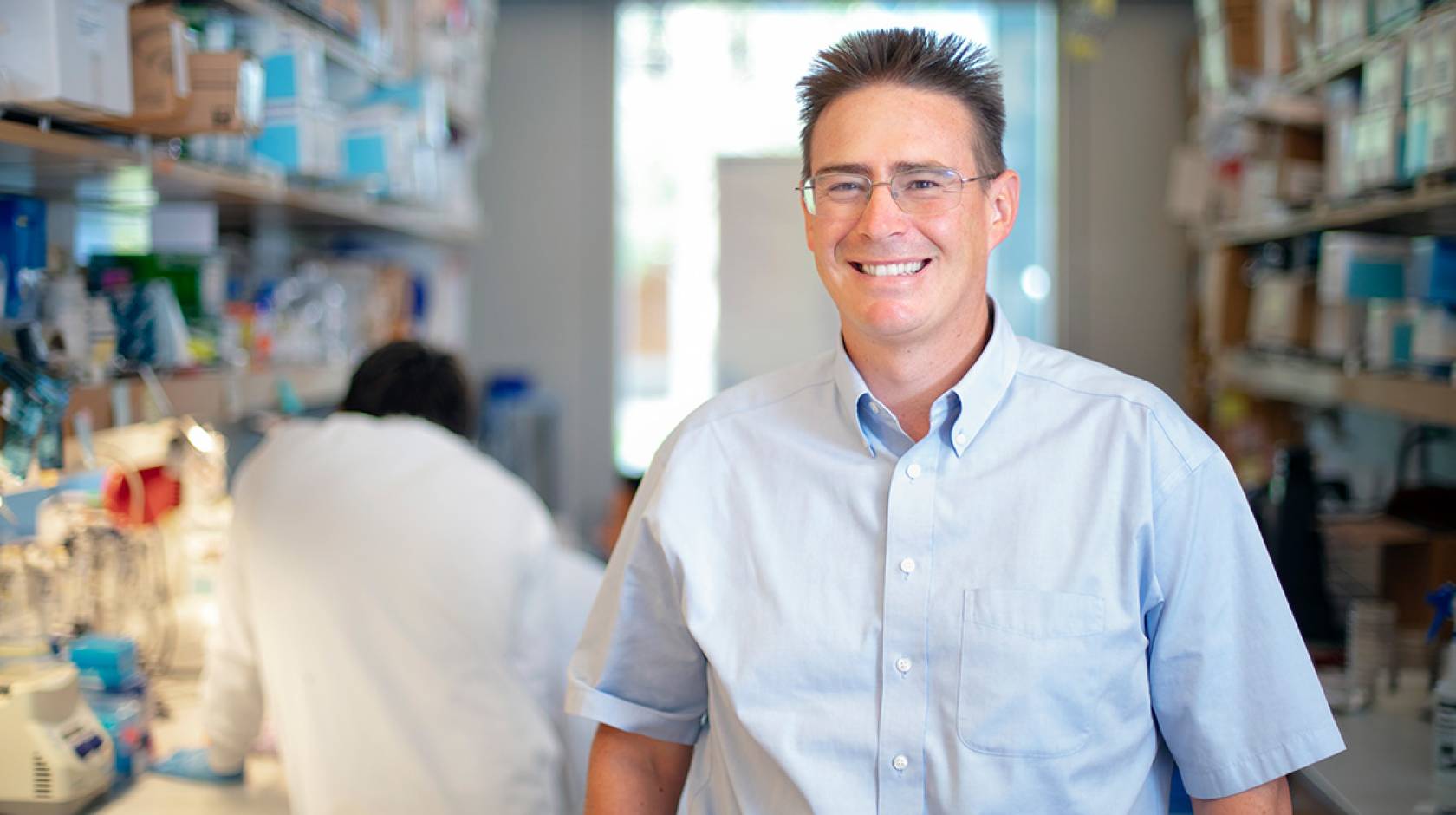 More than 330 University of California researchers, hailing from all 10 campuses, were among those named among the most influential in their fields, according to Clarivate's 2022 Highly Cited Researchers list.
Once again, UC faculty and researchers accounted for more Highly Cited Researchers than any other university system in the world.
In all, Clarivate identified 334 UC people whose research helps lead their field of expertise — accounting for nearly 5 percent of the global total.
Four UC campuses were in the top 25 institutions globally for their number of highly-cited researchers: UC San Diego was No. 8, UC Berkeley No. 11, UCSF No. 19 and UCLA No. 24.
The Highly Cited Researchers list identifies and celebrates exceptional researchers whose research has a significant scholarly impact, as evidenced by the rate at which their work is cited by their peers. Those chosen for the 2022 list have authored studies that rank in the top 1 percent in the number of scholarly citations worldwide.
"Research fuels the race for knowledge and it is important that nations and institutions celebrate the individuals who drive the wheel of innovation," said David Pendlebury, head of research analysis at the Institute for Scientific Information at Clarivate, in a media release. "These individuals are helping to transform human ingenuity into our world's greatest breakthroughs – and it is an honor to celebrate their achievements."
Many of the university's highly cited researchers are affiliated with multiple UC campuses, and also receive support from university-wide programs.
In some cases, they are also highly cited across multiple academic disciplines, putting them in even more rarified company. Clarivate found that less than one percent, or 32, of its Highly Cited Researchers were cited in three or more fields — and one of those was UC San Diego's Rob Knight.
Knight received citations in biochemistry, microbiology and the combined category of molecular biology and genetics. Last year he had the distinction of being the only person in the world to make the list in four different categories.
"I can't complain too much," Knight said.
"It is wonderful to be recognized in three separate fields but even more exciting is the fact that eight of my lab members are also on the highly cited list, one of them (Daniel McDonald) in two categories," added Knight. "This reflects the broad impact that microbiome research has across different areas of science, the key role of collaboration between medicine and engineering on the UC San Diego campus in driving interdisciplinary science forward, and the importance of graduate students, postdocs and research staff in making fundamental contributions to this work."
Methodology
Clarivate, formerly known as Clarivate Analytics and Thomas Reuters, provides analytics on scientific and academic research. Its 2022 Highly Cited Researchers list includes 7,225 Highly Cited Researcher designations issued to 6,938 individuals from 70 countries and regions, drawn from peer-reviewed research published between 2011 to 2021.
Highly cited researchers were identified using data and analysis performed by bibliometric experts from Clarivate's Institute for Scientific Information at the Web of Science Group. Both quantitative and qualitative analyses are used to identify individuals from across the globe who have demonstrated significant and broad influence in their chosen field or fields of research. The highly cited papers rank in the top 1 percent by citations for a field or fields and publication year in the Web of Science™.
The fields are defined by sets of journals and, in the case of multidisciplinary journals such as Nature and Science, a paper-by-paper assignment to a field based on an analysis of cited references in the papers. This percentile-based selection method removes the citation advantage of older papers relative to those more recently published, since papers are evaluated against others published in the same year. The full 2022 Highly Cited Researchers list, executive summary and methodology can be found at Clarivate.
Read more from the campuses: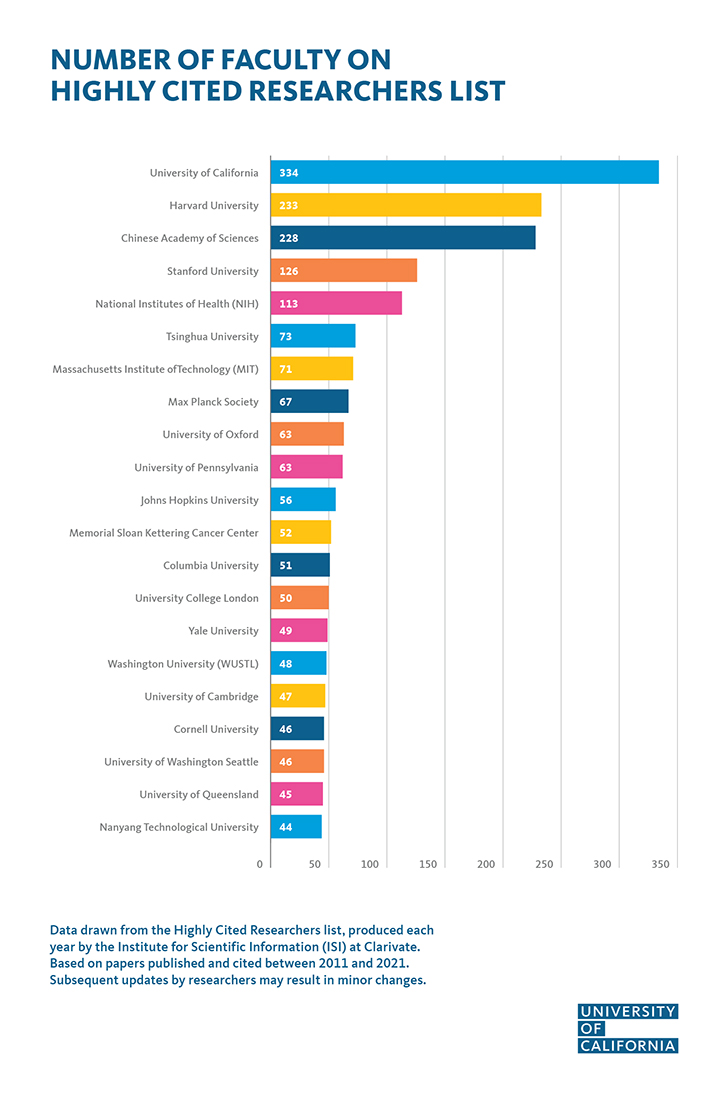 Credit: University of California