August 2, 2023
Liana Letsos and Emily Kawada
,
UC Newsroom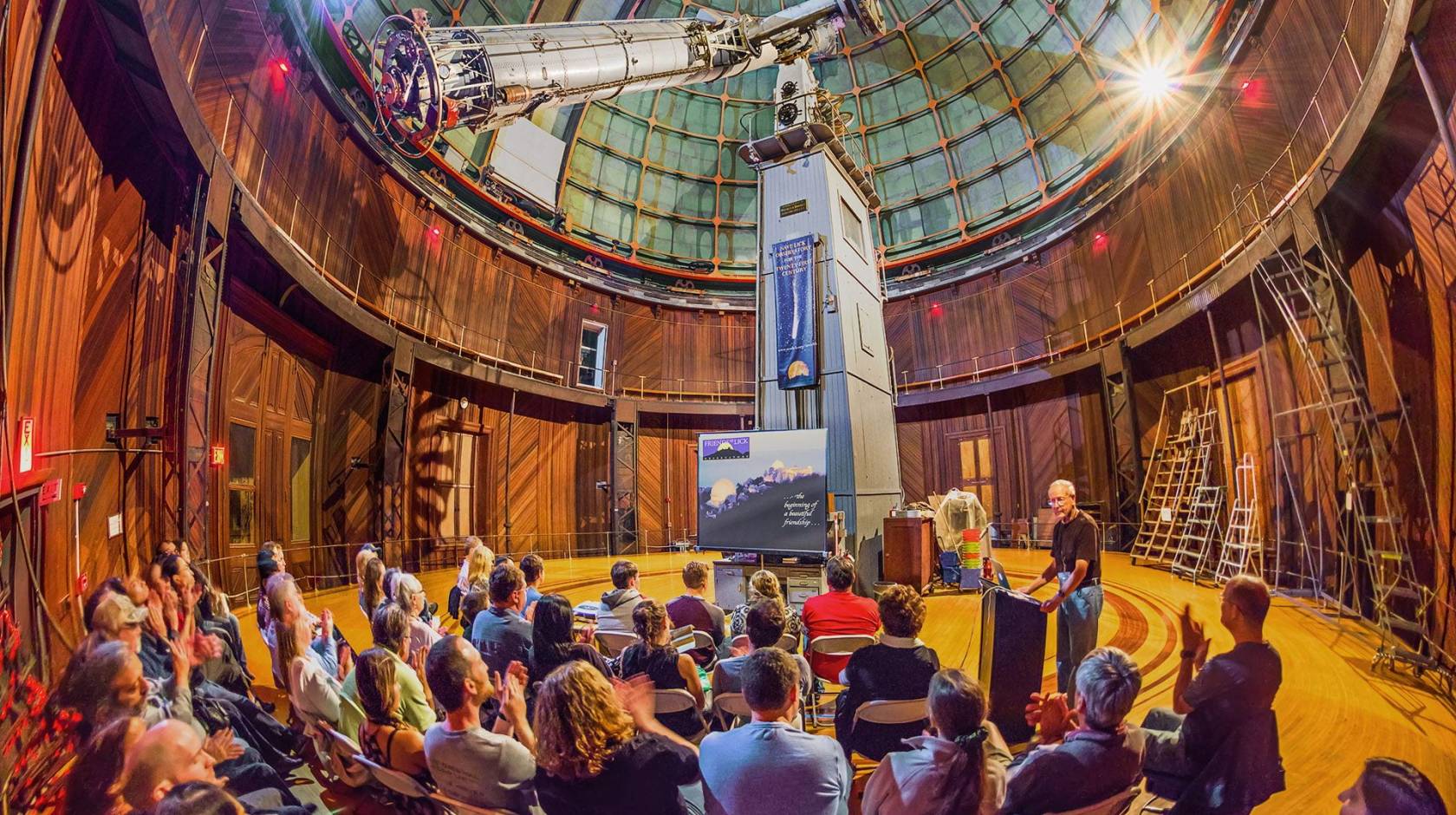 Amid the intense summer heat, the University of California's 10 campuses, Lawrence Berkeley National Lab (Berkeley Lab) and UC's Division of Agriculture and Natural Resources (UC ANR) are not cooling down their operations. UC continues to uphold its teaching, research and public service mission — even when school's out for the summer!
From fostering equitable environments to encouraging academic exploration, the UC system is busy year-round, providing unique opportunities for students and educators, along with the broader California community. Here's just a fraction of what's been happening across the UC system this summer:
UC Berkeley: High School Ethnic Studies Initiative
UC Berkeley had one of the nation's first ethnic studies departments. This summer, its leadership continues with the High School Ethnic Studies Initiative, tailored for high school educators interested in teaching this important course. Through a comprehensive curriculum encompassing concepts, content and community building, participating educators have an opportunity to refine their teaching approaches and develop engaging course content with the guidance of faculty and librarians from the UC Berkeley Ethnic Studies Library.
UC Davis: King Hall Outreach Program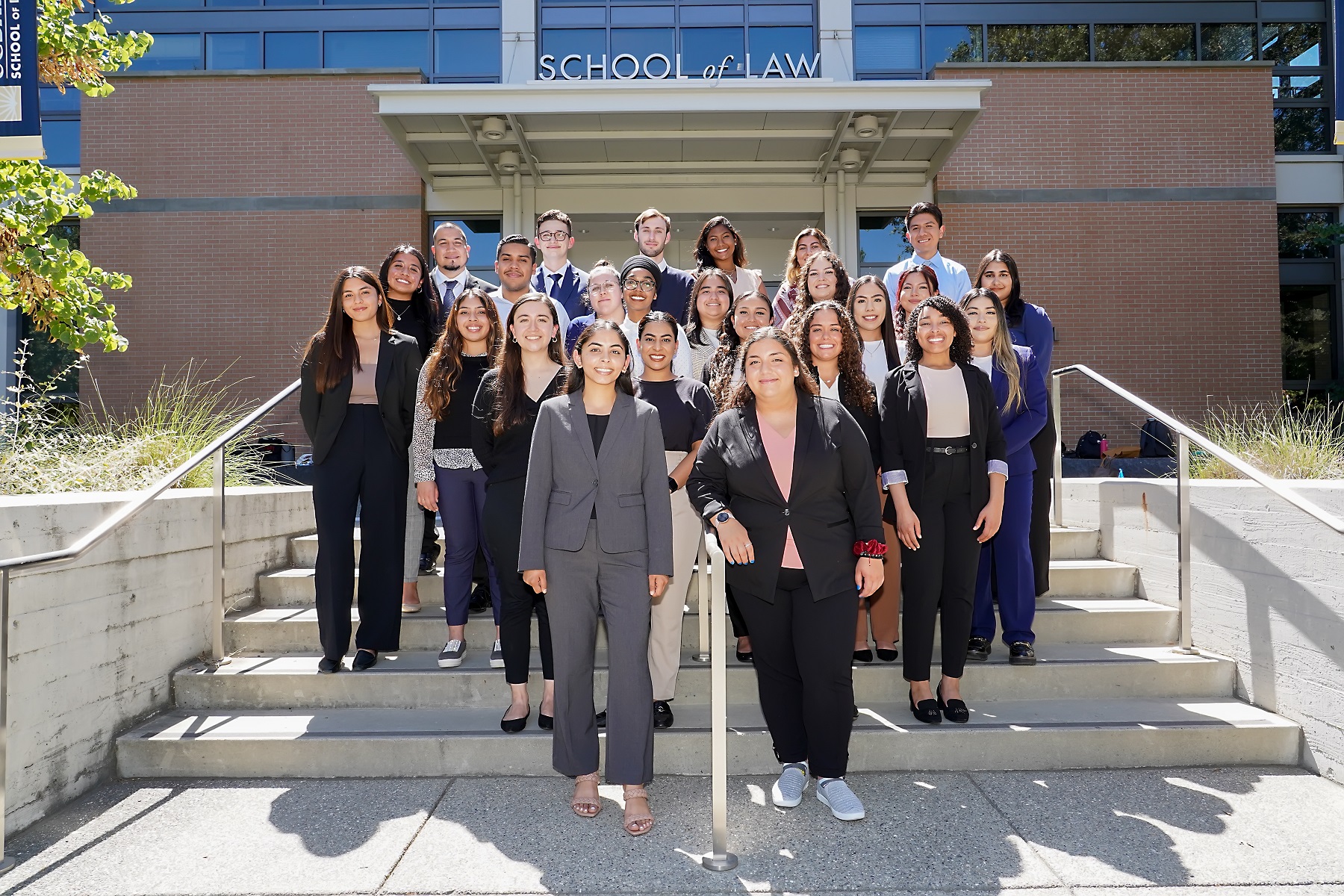 Undergraduate students with an interest in law are participating in the UC Davis King Hall Outreach Program (KHOP) Summer Session. The free program aims to diversify the legal profession by inviting students from underrepresented communities to come learn the skills necessary to excel in the law school admissions process, while also meeting current law students, lawyers and faculty members at UC Davis School of Law.
Students participating in the KHOP Summer Session receive personalized pre-law advice from the admissions staff at the School of Law, enabling them to develop tailored action plans for their law school aspirations. Notably, KHOP boasts an impressive track record, with 99 percent of alumni successfully graduating from four-year institutions and 41 percent enrolling in law programs.
UC Irvine: Choosing Your Major conference
On Aug. 3, UC Irvine's Susan & Henry Samueli College of Health Sciences (COHS) is hosting the Choosing Your Major conference for high school juniors and seniors to learn about health science majors and degree programs.
The event brings together students from surrounding communities for an all-day conference that aims to support underserved students' understanding of majors and disciplinary pathways available within the COHS schools and programs. Participants will have the opportunity to rotate through interactive breakout sessions as well as participate in an activity that lets them experience what it might be like to be a student in one of the UC Irvine programs.
UCLA: Expansion of downtown historic Trust Building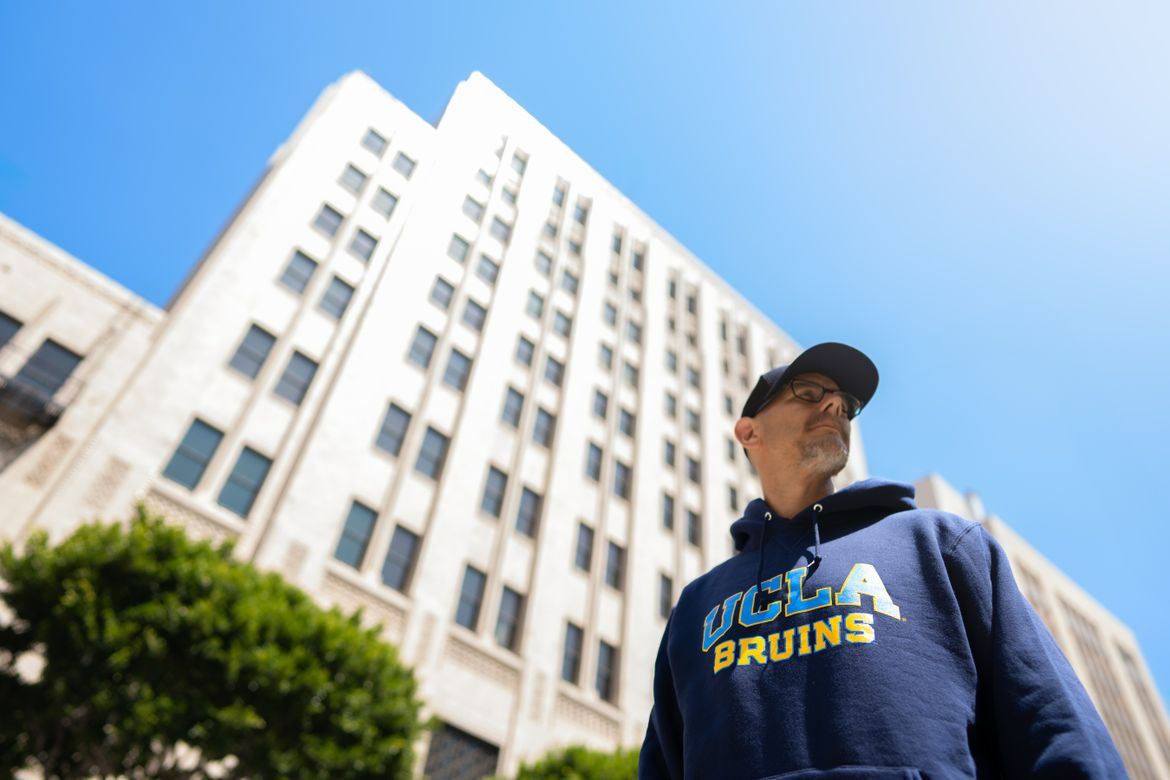 UCLA announced on June 29 that it would acquire the historic Trust Building in downtown Los Angeles, allowing it to further expand educational opportunities and strengthen community ties. The iconic building will also help the University of California work toward its 2030 systemwide goals of increasing enrollment and graduation rates, and will enhance UCLA's connection to local communities and organizations.
Downtown Los Angeles is a hub for research, arts, culture, civic engagement and much more. Proximity will give students new opportunities for internships and experiential learning programs, as well as community-engaged learning and leadership development. And getting to the Trust Building will be a snap. A new metro line is planned for 2027 that will connect the UCLA campus to downtown.
UC Merced: Bobcat Summer STEM Academy
Throughout June and July, UC Merced hosted the 2023 Bobcat Summer STEM Academy (BSA), a series of weekly workshops for students ranging from elementary to high school age. The BSA workshops are carefully crafted by UC Merced faculty members, postdocs, research scientists, students and staff, to offer participants fun, hands-on experiences in STEM fields. BSA is hosted by UC Merced CalTeach, which is a part of the UC systemwide CalTeach program that prepares and supports students who are interested in becoming math and science teachers.
UC Riverside: Summer Art Exhibits
UC Riverside ARTS combines the California Museum of Photography and the Barbara & Art Culver Center of the Arts into an international arts hub and research center. Located in downtown Riverside, UC Riverside ARTS is open to visitors from around the world. The museum features thought-provoking exhibitions, performances and programs with a vast collection of photos, contemporary art and films.
In July, the Culver Center opened an exhibition called "Mirando" by Marsia Alexander-Clarke, which presents "compositions that are simultaneously familiar and strange, that invite meditation on the limits of human perception and understanding." Patrons can also look forward to an upcoming showing of "Gods of Mexico," playing Aug. 18-20, which features the vast landscapes and rich diversity of several communities in rural Mexico. The film pays tribute to those fighting to preserve their cultural identity amid the shadows of modernization.
UC San Diego: Summer Bridge Program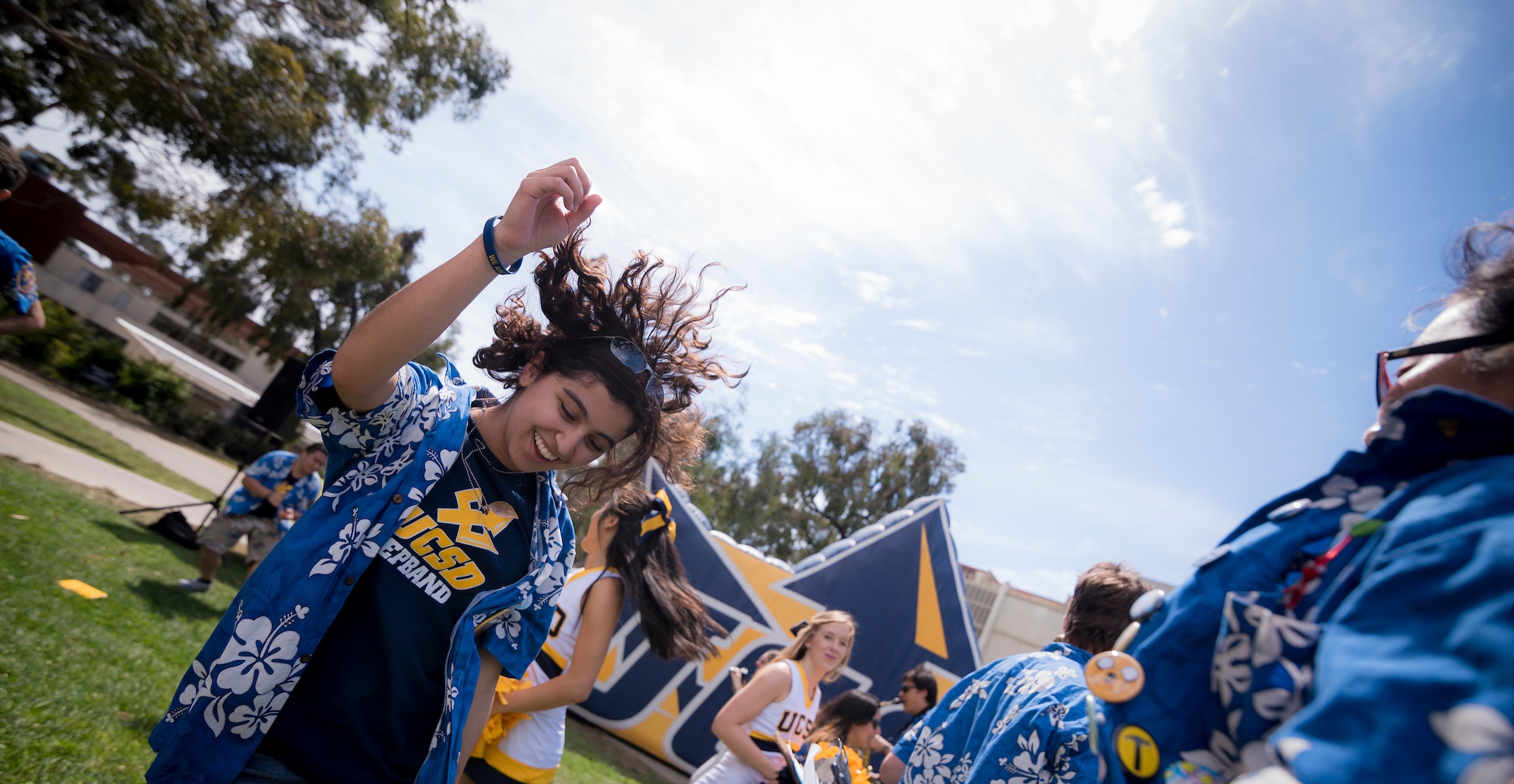 Since 1977, UC San Diego has supported its annual Summer Bridge Program to help incoming students acclimate to college life. The program was created through student activism and the desire to support its diverse student population. This program welcomes roughly 800 incoming first-year students, prioritizing those who are first-generation and from underserved populations, helping to ensure a smooth transition into university life, all at no cost.
Over the course of five weeks, the Summer Bridge Program offers students a comprehensive range of resources and activities tailored to the needs of incoming students. Through a combination of academic coursework, workshops, mentorship and community-building events, participants gain valuable skills to thrive in their future studies and careers.
UCSF: Summer student research for underrepresented students
UCSF's Summer Student Research Program encourages interest in the health sciences for high school juniors and seniors through workshops, seminars, trainings, simulations and networking opportunities. The program aims to uplift students from backgrounds considered underrepresented in the sciences by offering experience in local clinics and basic science labs. Through one-on-one mentorships with health care providers and researchers, students learn professional skills that will foster their success in STEM careers.
This year's Summer Student Research Program runs for nine weeks and is filled with activities and opportunities to participate in research and socialize with other students, including through weekly seminars presented by M.D.s and Ph.D.s from UC San Francisco and other regional health systems. Participating students conduct their own research projects, which are presented at the end of the program. Some of the research projects live on after the summer program, providing the basis for successful grant applications, research publications, and the groundwork for future advances in science and health care.
UC Santa Barbara: Research Mentorship Program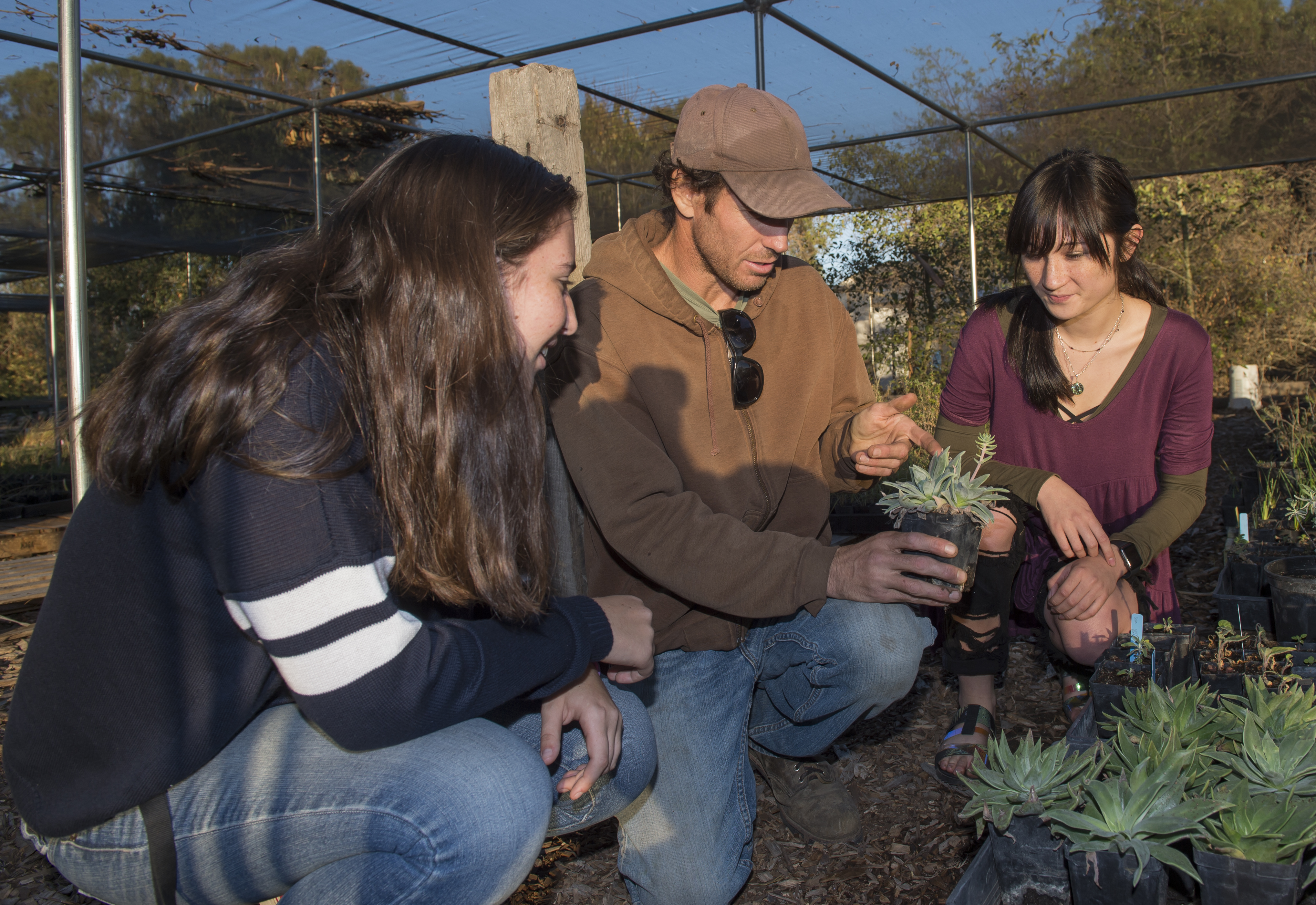 This summer, high school students from all over the world are participating in UC Santa Barbara's Research Mentorship Program. The program lets students work alongside a university mentor to engage in hands-on research. During the six-week program, students participate in all stages of the academic research process by choosing a project from a list of disciplines, including STEM, humanities and social sciences. In addition to forging a deep relationship with their mentor, students learn about research techniques, gain insight into professional research-based opportunities, and refine their academic goals.
Students are also exposed to GRIT Talks, otherwise known as "Groundbreaking Research & Innovative Technology" talks, which brings some of the best minds among the UC Santa Barbara research community to present their cutting-edge research and innovative technology. This program serves as a catalyst for the next generation, enabling them to merge their own experiences with exciting new ideas.
UC Santa Cruz: Stargazing at Lick Observatory
Join Lick Observatory for its 2023 Summer Series program, which brings patrons to the summit of Mt. Hamilton to experience live music, astronomy lectures and the chance to see stars, planets and other celestial objects through their powerful telescopes. Anyone interested can sign up throughout the summer.
The Music of the Spheres, Evening with the Stars and evening tours all include astronomy discussions and lectures with world-renowned "star" scientists, a history presentation about Lick Observatory's rich past and an opportunity to view space through the 36-inch Great Lick Refractor and the 40-inch Nickel Reflector. Amateur astronomers set up ground telescopes so guests can get additional telescope time. The Music of the Spheres concerts feature performances by world-renowned musicians and include an evening tour of the famous observatory, including an overview of the different telescopes and discussion of the science being conducted at Lick Observatory. Special photography nights allow guests to enter after normal visiting hours to capture images of the open dome for the 36-inch Great Lick Refractor telescope.
Lick Observatory is operated by the University of California Observatories, a multicampus research unit that serves eight UC campuses and is headquartered at UC Santa Cruz.
UC ANR: 4-H State Leadership Conference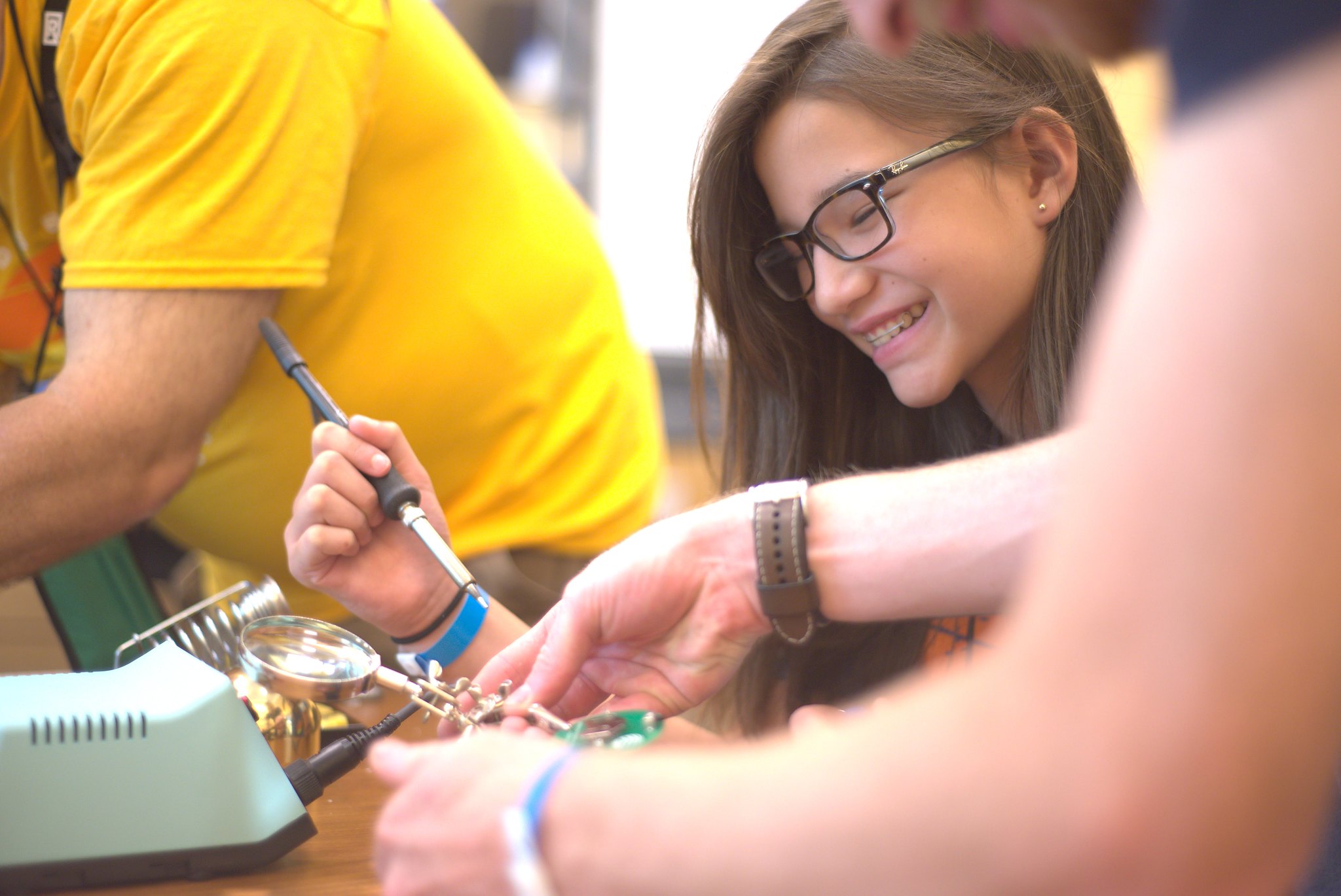 UC's Division of Agriculture and Natural Resources (UC ANR) hosted the 2023 California 4-H State Leadership Conference at UC Davis in late July. The conference included two program tracks for students to learn and practice leadership skills. The first program was geared towards students between ages 11-13 and took place July 28-30. The second program, tailored for students aged 14-19, and took place from July 27-30.
The younger participants at the State Leadership Conference for 4-H members were given opportunities to learn and practice leadership skills and develop stronger relationships with each other and their older peers as they engage in workshops, listen to dynamic speakers and explore the UC Davis campus. Programming for the older participants focused on advanced leadership development and opportunities to engage with industry professionals, attend keynote speeches and participate in a variety of workshops designed to develop their skills in key areas such as college and career readiness, communication, problem-solving and decision-making. These older 4-H members also were invited to come a day early for tours of the UC Davis campus and the surrounding areas.
UC ANR is the 4-H parent organization in California, promoting hands-on, experiential learning for youth ages 5-19. UC's 4-H Programs are delivered locally through county-based University of California Cooperative Extension offices.
Berkeley Lab: CBIO Collaborative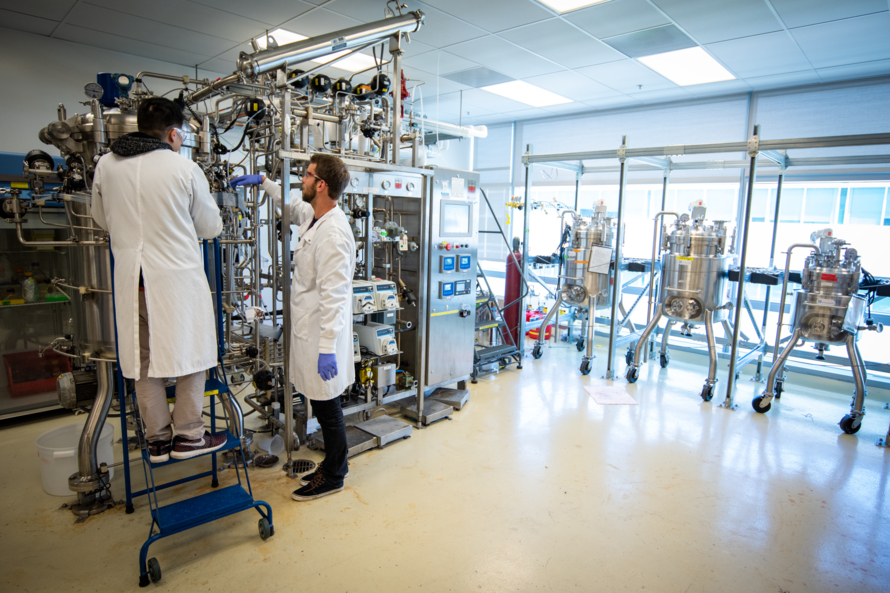 Just this May, a team led by Lawrence Berkeley National Laboratory, UC Merced and BEAM Circular learned that their newly formed collaborative — the Circular Bioeconomy Innovation Collaborative (CBIO Collaborative) — was awarded $1 million from the National Science Foundation (NSF) Regional Innovation Engines program. The CBIO Collaborative is a regional effort with partners from North San Joaquin Valley aimed at creating a robust ecosystem that will accelerate the development of innovations in bio-industrial manufacturing, improve environmental sustainability across the food and agriculture supply chain, and nurture a more vibrant, inclusive economy to create family-sustaining jobs.
This summer, the CBIO Collaborative is busy with the beginning of a two-year process to develop a proposal for phase 2 funding from the NSF. This funding was made possible through the Chips and Science Act of 2022, which established the new NSF Directorate for Technology, Innovation and Partnerships.
About the authors:
Liana Letsos is a rising junior at UC Santa Barbara and is currently participating in her school's summer internship program at the UC Washington Center in Washington, D.C., where she is an intern at UC's Office of Federal Governmental Relations.
Emily Kawada is a rising senior at UCLA and is currently participating in her school's summer internship program at the UC Washington Center in Washington, D.C., where she is an intern at UC's Office of Federal Governmental Relations.