Blue and gold on the silver screen.
Where do we celebrate greatness in movies?
Why, California, of course. For the 92nd year, the leading lights of film will descend upon the red carpet in Los Angeles for the Academy Awards. Of course, films aren't just celebrated in California — they're made here. And not only on Hollywood sound sets — UC campuses have played a surprisingly frequent starring role.
Whether showcasing a University of California campus or starring a UC alum (fictional or real), the movie world has long loved UC. Here are some of our favorite moments of UC caught on film, and the prizes we think they should receive:
Most heart-pounding representation of UC in the face of danger
Die Hard
Yes, Joseph "Joe" Yoshinobu Takagi (James Shigeta) from your favorite Christmas movie is an alum. Bruce Willis couldn't save him from Alan Rickman, but we still salute Mr. Tagaki's bravery. And is that a note of jealousy we detect on the face of Karl Vreski (Alexander Godunov)?
Runner up:
A Perfect Murder
A thriller set in Manhattan may not immediately come to mind when you think of UC. But the married couple around which the film's murderous plots circle is UC Santa Barbara all the way — that's Michael Douglas (B.A., '68) and Gwyneth Paltrow, who briefly attended the school to study anthropology. (And not to be left out, Viggo Mortensen's character studied art at UC Berkeley!)
Best supporting laboratory
The Hulk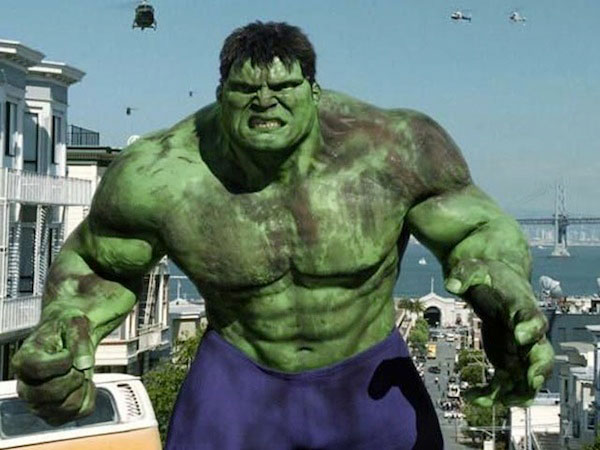 Directed by Ang Lee, the story of the green superhero takes place at Lawrence Berkeley National Lab, where Bruce Banner (Eric Bana) aka The Hulk is a researcher (a few shots were also filmed at UC Berkeley). Amusingly enough, a study by Berkeley Lab shows that "exposure to alpha-particle radiation has been shown to transform certain thermoelectric materials into far more powerful versions of themselves." In other words, with enough alpha-particle radiation, you, too, can Hulk out.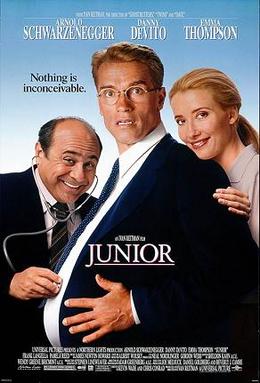 Runner up:
Junior/Jurassic Park
Ian Malcom (Jeff Goldblum) probably never wants to see a lab again, but life will find a way. The fictional UC Berkeley visiting lecturer, as deemed by "Jurassic Park" author Michael Crichton, is constantly dragged back into the world of dinosaurs, a lab experiment the characters eventually regret.
Life certainly finds a way in "Junior," the '90s comedy in which Arnold Schwarznegger gets pregnant. It features Schwarznegger and Danny DeVito as a determined duo set on making sure their newly developed drug Expectane works. Though the fertility clinic is actually at the Bancroft Hotel on College Avenue, the characters do a fair amount of running about on the UC Berkeley campus. Is this the type of research that lured Jennifer Doudna to Cal? Who can say.
Most alarming campus takeover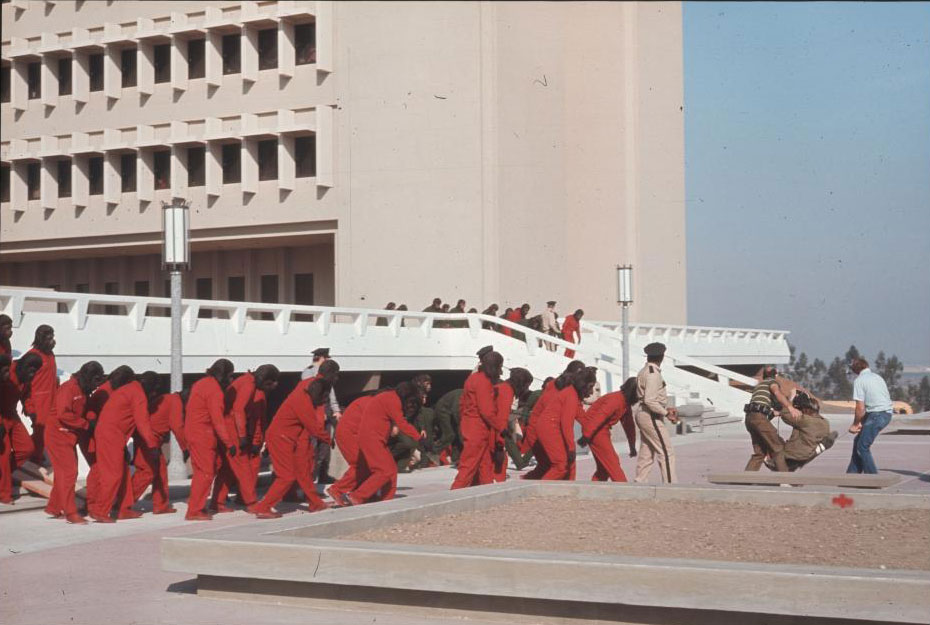 Conquest of the Planet of the Apes
The fourth movie of the famed "Planet of the Apes" series finds the apes treated tyrannically by human captors. One scene features the apes, in jumpsuits, being marched down the steps of UC Irvine's Social Science Tower, which was selected for its stark, futuristic look (at the time there were few trees). The apes try to get their revenge when they storm the University Administration building later in the film. We'll take the tranquil campus life over a multi-decade interspecies war, thank you.
Runner up:
Cannibal Women in the Avocado Jungle of Death
Well, UC Riverside is known for its avocados. Cannibal women, not so much. This 1989 film starring Bill Maher is pretty much as described. A feminist studies professor at "Spritzer College" (aka UC Riverside) played by Shannon Tweed reaches out to a group of cannibals who have made her former colleague, Dr. Kurtz (Adrienne Barbeau), their queen. It's an homage to "Apocalypse Now," which the movie roughly follows and satirizes. It sounds wild, but it was somewhat well-reviewed, and directed by the man who would go on to write "Pretty Woman."
Most terrifying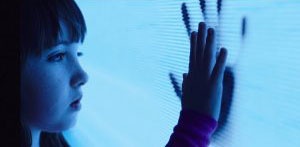 The Poltergeist
The scariest of Spielberg movies, this film depicts the haunting of a family whose loses their little girl to ghosts. UC Irvine's Langson Library is the setting for several scenes in the film. Much more we cannot say, because we were too scared to finish it.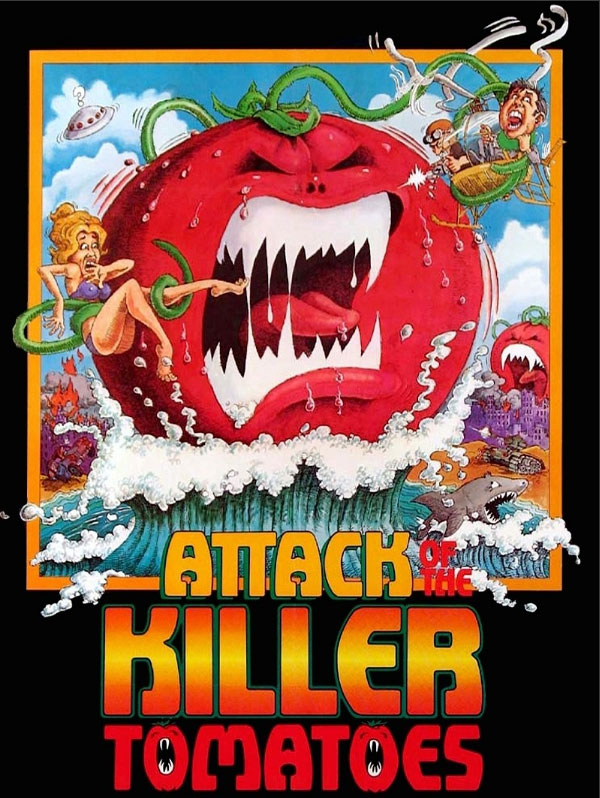 Runner up:
Attack of the Killer Tomatoes
This is more our speed. UC San Diego alumni John DeBello and Steve Peace and UC Davis alum Costa Dillon unleashed the sci-fi spoof "Attack of the Killer Tomatoes" on an unsuspecting world. The second film in the series, "Return of the Killer Tomatoes," featured then-unknown actor George Clooney as young Matt Stevens delivering the unforgettable line, "That's the bravest thing I've ever seen a vegetable do."
Best movie that showcases student ennui/Best UC movie that actually won a real award
Lady Bird
Although we are a little offended that Lady Bird wasn't more excited about the idea of going to UC Davis, we understand that she wanted a change of pace (and hey, there's always grad school). Maybe she just wanted to differentiate herself from her brother, who majored in math at UC Berkeley. We're just pleased to be part of Greta Gerwig's directorial debut, set largely in Sacramento. It's an honor to be nominated.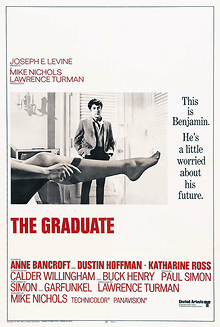 Runner up:
The Graduate
The original UC-related tale of youthful ennui, "The Graduate" features Dustin Hoffman as Benjamin Braddock, who, like Lady Bird, is "a little worried about his future." The film stars as his … second love interest UC Berkeley student Elaine Robinson (Katharine Ross), who actually spends most of her time roaming around UCLA and USC. The two campuses stand in for the (much different looking) Cal campus. Fake UC Berkeley affords no place to hide from a Dustin Hoffman with too much time on his hands, and Elaine Robinson reunites with Braddock. What happens next depends on how you feel about "The Sound of Silence."
Most likely to make history
Birth of a Nation
UC Santa Barbara alum Aja Naomi King, famous for playing Viola Davis' student Michaela Pratt on "How to Get Away with Murder," earned rave reviews as the wife of Nat Turner, who led the 1831 slave rebellion. Critics applauded her range as someone capable of riveting audiences from any era. She'll be playing yet another important figure, Somalian refugee and anti-gender-based violence activist Ifrah Ahmed, in an upcoming film.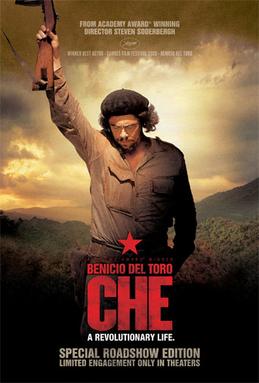 Runner up:
Che
It may surprise you to learn that Benecio del Toro, who played the title character in "Che," has a UC San Diego connection, but he does. While he didn't stay at UC San Diego for long, he did rack up an impressive list of film if not academic credits with pictures like "Traffic" and "21 Grams," so we're happy to claim him.
Most likely to quench your thirst
Bottle Shock
The late Alan Rickman must have had a thing about UC. He appears here as the merchant Steven Spurrier, who organized the Judgment of Paris wine tasting in which California wine blew away the French competition. Sam Fulton (Rachael Taylor), a UC Davis graduate student, is the love interest of two characters circling the nascent California wine scene. While we don't know if Sam Fulton was real, we do know California wine is.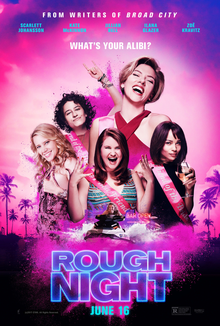 Runner up:
Rough Night
Launching the California wine industry isn't always a party, but "Rough Night" certainly is. UC Davis alum Hasan Minhaj plays Joe, the buddy of Peter (Paul W. Downs), whose bride-to-be Jess (Scarlett Johansson) is in Miami partying, and gets involved in covering up the death of a kinda-sorta-stripper.
Best fictional student
Legally Blonde
Perhaps unfairly, UCLA rarely shows up as itself in movies (though you can catch visual shoutouts on TV and even in music videos — hello, Mariah Carey's Heartbreaker). But its students still comport themselves well. Elle Woods (Reese Witherspoon) is a Southern California girl in an East Coast world (that's actually UCLA). She goes to law school to impress her ambitious boyfriend (who couldn't get into law school without his father's help) and along the way becomes a crack lawyer whose cross-examination busts open a case. Even though she's not a real alum (or even a real fake alum) we're proud of her.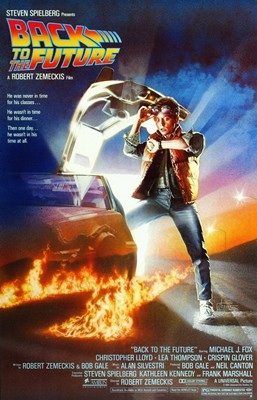 Runner up:
Back to the Future
It's true, but we wouldn't blame you for not knowing it! Dr. Emmet Brown, inventor of the Delorean, actually went to UC Berkeley, according to director Robert Zemeckis. In the original storyline of "Back to the Future 2," we would have seen young Dr. Brown strolling around UC Berkeley's Sproul Plaza. Though we didn't get to that, take heart — the real magic of movies is in your mind (and it's never too late or soon for sequels, or prequels).
Best documentary
Vito
Nominated for a GLAAD Media Award for Outstanding Documentary, the film on AIDS activist Vito Russo, author of "The Celluloid Closet," is an exploration of how LGBTQ people are portrayed in Hollywood. It includes scenes filmed at UCSF's library. As it happens, UCSF was also on the front lines of the HIV crisis, as detailed here.
Runner up:
Lo and Behold/My Love Affair with the Brain: The Life and Science of Dr. Marian Diamond
It's a toss-up! Werner Herzog filmed an entire documentary about the birth of the internet, including UCLA's role in sending the very first message between two networked computers. But Dr. Marian Diamond is one of our most beloved figures from UC Berkeley, and was the first to show that the brain can grow and improve. We'd hate to choose, so we encourage you to watch both.
Best use of a banana slug/John Travolta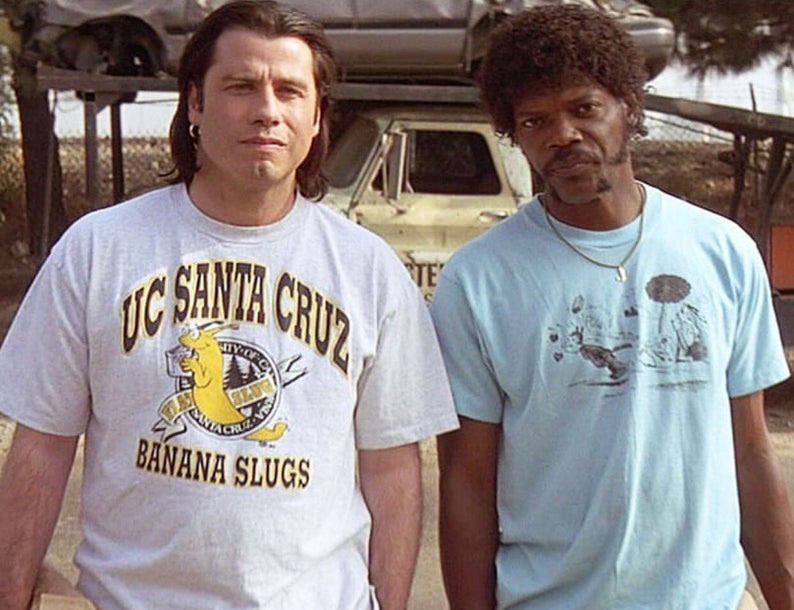 Pulp Fiction
Unlike our favorite fictional students, we can't exactly say we're proud of Vincent Vega (John Travolta), but at least he has a good taste in T-shirts. Tarantino's signature cool boosted the profile of UC Santa Cruz and its unusual mascot. But hopefully most of our representatives do not spend their time trying to dispose of a body and a car.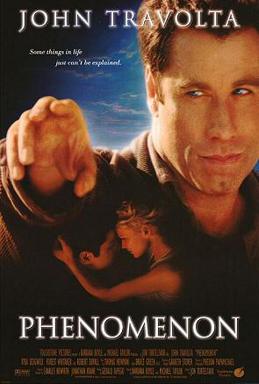 Runner up:
Phenomenon
Much like the late Alan Rickman, John Travolta cannot stay away from UC. As auto mechanic George Malley, Travolta is hit by a bolt of light and begins experiencing strange premonitions and powerful new abilities. Like so many, he goes to UC Berkeley for answers. While there are no banana slugs on screen, they were most likely affected by the earthquake he predicted. And any excuse to work banana slugs into a conversation, we'll take.
Fastest and most furious
The Fast and the Furious: Tokyo Drift
Actually, we could have put any number of "Fast and the Furious" movies here, because 3-6 and 9-10 were all directed by UCLA School of Theater, Film and Television alum (and former UC San Diego undergrad) Justin Lin! Tokyo Drift may be the most significant of the franchise, as it marks a real engagement with a new country, Japan, and attempts to subvert stereotypes. Roger Ebert gave the movie three out of four stars. Lin is also known for the Asian American crime-drama "Better Luck Tomorrow" and "Star Trek Beyond."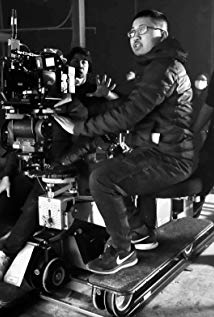 Runner up:
The Fate of the Furious
Ironically, this is one of the handful of "Fast and the Furious" movies not directed by UC alum Justin Lin … it does however feature the visual effects work of UC Merced grad Wai Sun Cheng! A cinematographer and visual effects wizard, Cheng has also worked on "Blade Runner 2049," "Fantastic Beasts and Where to Find Them" and "Miss Peregrine's Home for Peculiar Children."
Best picture ...
Up to you! Let us know your favorite films featuring UC on Facebook or on Twitter.
Update: We'd like to thank ... our readers for the great additions to our UC-at-the-movies list! Check out:
Top photo: iStock/vzphotos