Meet the UC honorees of Forbes' 30 Under 30 list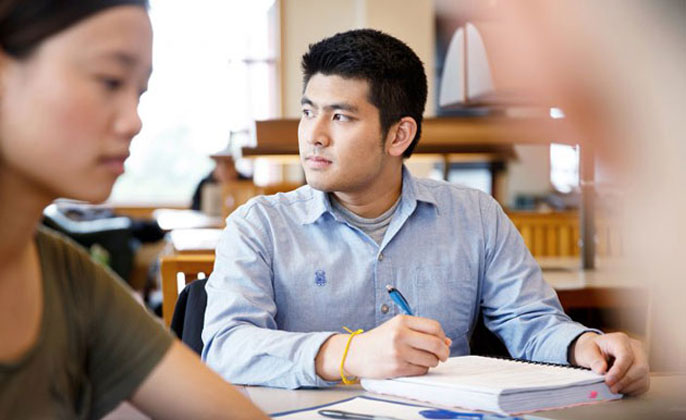 More than two dozen UC alums have landed on the 2017 Forbes' 30 Under 30 list, a compilation of young change makers and innovators who are transforming business, technology, finance, media and culture.
This year's list includes people with ties to virtually every UC campus in fields that run the gamut. Forbes editor Randall Lane said in a press release that the list — which includes 30 honorees in each of 20 categories — spotlights young leaders who are challenging conventional wisdom and rewriting the rules for the next generation.
"These are the people who will run every field for the next 50 years," Lane said.
Here are a few of UC's honorees: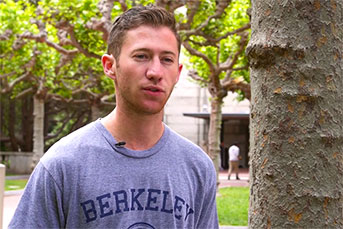 Fiance launched The House Fund last spring, a $6 million preseed and seed-stage venture fund. It is the first investment fund solely dedicated to startups developed by UC Berkeley students, faculty and alumni. Since its launch in April 2016, it has invested in more than 20 companies across fields such as robotics, artificial intelligence and education. Along with investment support, The House Fund provides mentorship opportunities to help its budding entrepreneurs succeed.
More: UC Berkeley: A fund for startups built by — and for — Berkeley founders
Charles Cai, chief technology officer, MG Fuels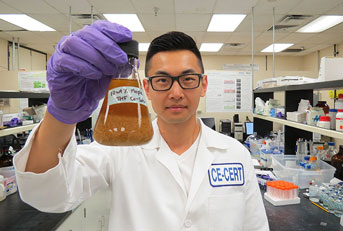 A UC Davis alum and a doctoral student at UC Riverside, Cai helped develop a versatile, relatively nontoxic, and efficient way to convert raw agricultural and forestry residues and other plant matter into biofuels. The patented method brings researchers closer to solving the long elusive goal of producing fuels and chemicals from biomass at high enough yields and low enough costs to become a viable alternative or replacement for petroleum-based fuels and chemicals.
More: New technology boosts biofuel production
Timothy Downing, UC Irvine assistant professor
Downing, who recently joined UC Irvine as an assistant professor of biomedical engineering and earned his doctorate from UC Berkeley, studies how extracellular signals can influence the final fate of cells. His discoveries have larger implications in the field of regenerative medicine and could lead to advances in spinal cord repair.
Rachel Sumekh, founder, Swipe Out Hunger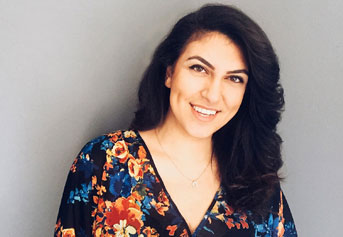 Sumekh's work to end hunger on college campuses got its start while she was an undergrad at UCLA. She and two friends came up with the idea of letting students donate unused points on their meal plans to others on campus and in the community who needed the food. Today, her nonprofit has served more than 1.2 million meals across the country and has more than 20 chapters, including multiple UC campuses.
More: UCLA: Feeding the hungry while cutting food waste
Melissa Gymrek, UC San Diego assistant professor
Gymrek, a recent addition to UC San Diego with dual appointments in the departments of Computer Science and Engineering and the School of Medicine, studies human genomics. Her focus is on short tandem repeats (STRs) — often dismissed as junk DNA. She has developed an algorithm that allows STRs to be analyzed at a populationwide scale, helping to shed light on how these small genetic segments cause changes in different human traits.
More: UC San Diego: New professor makes Forbes short list of top scientists under 30
The first undocumented immigrant to attend UC San Francisco's School of Medicine, Jirayut "New" Latthivongskorn co-founded Pre-Health Dreamers, a national organization that helps undocumented students enter medical professions. Latthivongskorn started the organization in 2012 with Denisse Rojas Marquez (UC Berkeley, '12), a medical student at the Icahn School of Medicine at Mount Sinai. Their organization now has 700 members in 42 states and provides advising, resources and advocacy for undocumented young people.
More: UCSF: UCSF medical student and immigrant rights advocate featured on Forbes' '30 Under 30' list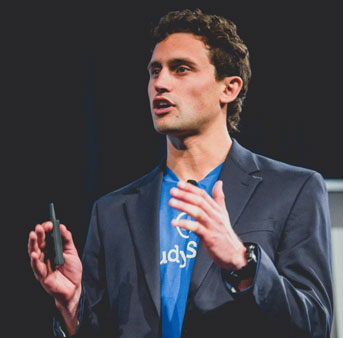 Kozinsky, a graduate of the UC Santa Barbara Environmental Studies Department, came up with the idea for his company StudySoup while he was still a student. He and fellow UC Santa Barbara alum Jeff Silverman realized that there is a single solution to two common problems university students encounter: colleges that don't provide enough peer-to-peer learning resources and being short on cash. StudySoup solves both issues through a peer-to-peer learning marketplace that lets students create their own original high-quality study materials and sell them to students who need them. The company now has more than 500,000 students in its network.
More: TechCrunch: Study Soup raises $1.7M to help students buy and sell class notes
Ponchick, a UC Santa Cruz alum, co-founded the Repost Network to help people make a living from the music they post to SoundCloud. The platform helps musicians protect their original music, monetize their work, and even create marketing campaigns to share new tracks. The Los Angeles startup now helps some 3,000 musicians — from Wacka Flocka Flame to Mayer Hawthorne — in exchange for roughly 30 percent of their streaming income.
More: Magnetic Magazine: Want to make money on Soundcloud? The Repost guys can help
All Forbes 30 Under 30 UC honorees by category
Consumer technology
Colin Beighley, co-founder, Swift Navigation (UC Santa Cruz)
Education
Jeremy Fiance, founder, The House Fund (UC Berkeley)
Sieva Kozinsky, co-founder, StudySoup (UC Santa Barbara)
Jirayut Latthivongskorn, co-founder, Pre-Health Dreamers (UCSF, UC Berkeley)
Denisse Rojas Marquez, co-founder, Pre-Health Dreamers (UC Berkeley)
Energy
Charles Cai, chief technology officer, MG Fuels (UC Davis)
Ravi Kurani, co-founder, Sutro (UC Riverside)
Enterprise technology
Kylan Nieh, senior product manager, LinkedIn (UC Berkeley)
Finance
Brandon Watkins, vice president, Goldman Sachs Group (UCLA)
Food and drink
Chloe Coscarelli, founder, by CHLOE. (UC Berkeley)
Joey Grassia, founder, Kutoa Health (UCLA)
Health care
Tim Wang, co-founder, KSQ Therapeutics (UC Berkeley)
Hollywood and entertainment
Tanya Cohen, motion picture literary and talent agent, WME-IMG (UCLA)
Law and policy
Joshua House, attorney, Institute for Justice (UC San Diego)
Sonya Passi, founder, FreeFrom (UC Berkeley)
Manufacturing and industry
Neha Gupta, business operations, DAQRI (UCLA)
Kramer LaPlante, co-founder, MVMT (UC Santa Barbara)
Marketing and advertising
Eric Posen, co-founder, Naritiv (UC Santa Barbara)
Music
Jeffrey Ponchick, co-founder, Repost Network (UC Santa Cruz)
Retail and e-commerce
Wayne Lin, co-founder, Live Love Polish (UC Berkeley)
Steven Ng, founder, Elliot Havok (UCLA)
Jonathan Regev, co-founder, The Farmer's Dog (UC Berkeley)
Science
Timothy Downing, assistant professor, UC Irvine

Melissa Gymrek, assistant professor, UC San Diego

Jeff Nivala, postdoctoral fellow, Harvard Medical School (UC Santa Cruz)
Alice Zhang, co-founder Verge Genomics (UCLA)
Social entrepreneurs
Rachel Sumekh, founder, Swipe Out Hunger (UCLA)
Sports
Sydney Leroux, Olympic gold medalist (UCLA)
Evan Shugerman, sports partnerships manager, Facebook (UCLA)