10 life-changing opportunities for undergraduates
This week, as students across the country make their final decision about where to attend college, many are wondering just what the next few years have in store.
A UC education offers a lot more than a prestigious credential.
At the world's leading public university, undergraduates direct research, start volunteer organizations, teach classes, launch companies, patent their own inventions and study alongside Olympians and Nobel laureates.
Here are just a few of the possibilities: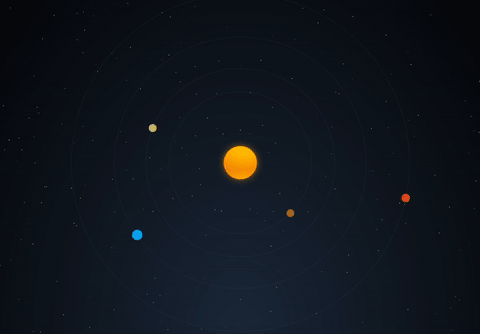 1. Discover a new species — or maybe a new planet.
UC's role as a research university means that undergraduates don't just study what others have discovered. They have a hand in making those breakthroughs.
Undergraduates in disciplines from the hard sciences to the humanities produce original research, tapping into state-of-the-art equipment to probe the future and rare archives and collections to explore the past.
As a result, students publish papers, present at international conferences and even put their names to some remarkable discoveries.
Students at UC Santa Cruz, for example, created the Exoplanet Explorers Project that mapped dozens of new planets. While #Oscarssowhite was trending on Twitter, a group of UCLA undergrads dug into film and library archives to build a digital database of African American silent film. UC Riverside student Joshua Oliva discovered a new species of firefly. He plans to name it after his mom.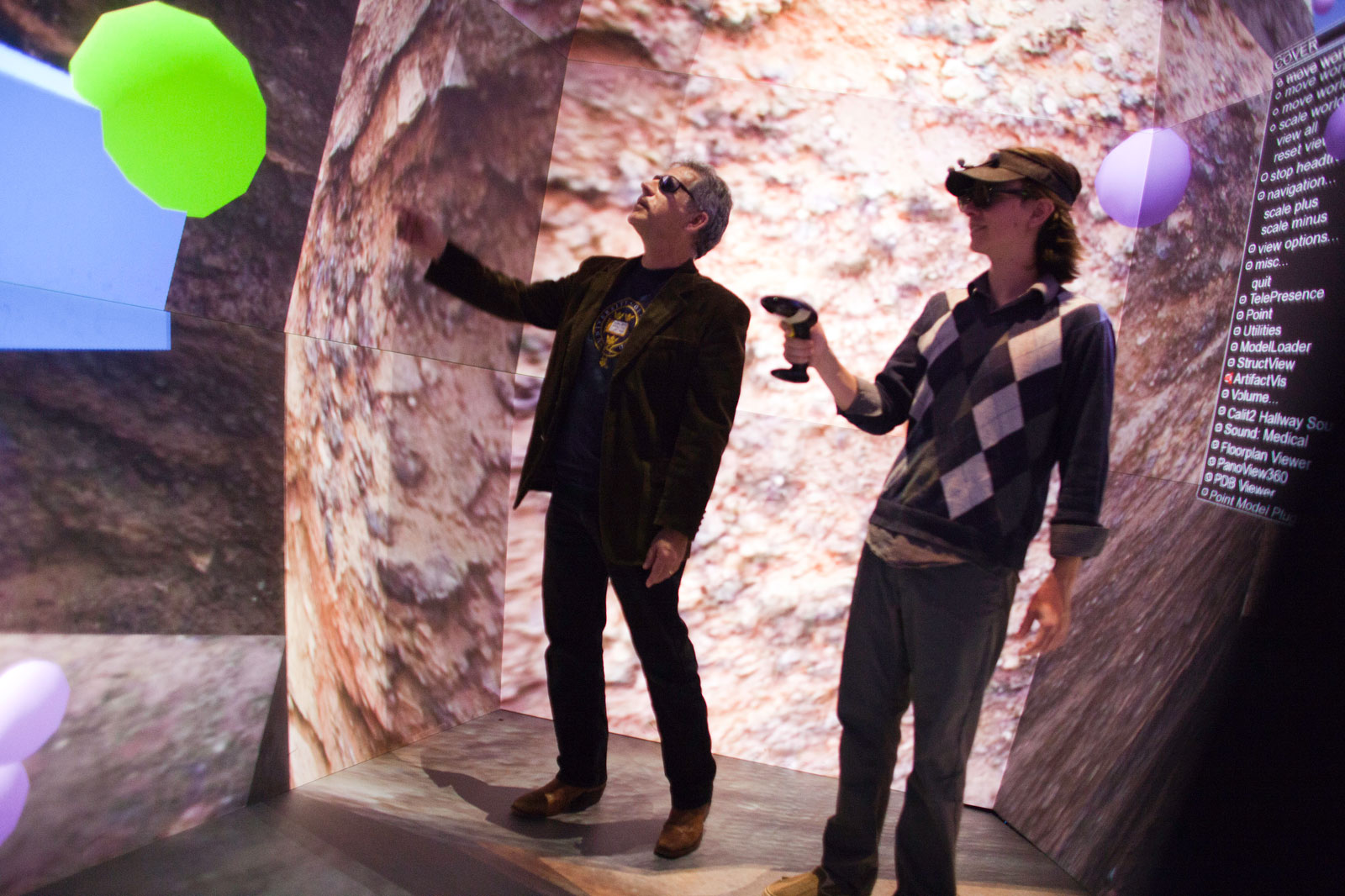 2. Go to class in a world that you created.
UC San Diego has opened the country's first virtual reality classroom, where students make their own reality.
Beyond building their own worlds, the classroom lets students dive, Magic School Bus-style, into subjects they are studying: exploring the body at a cellular level, for example, or strolling through a marketplace in the ancient world.
A similar lab is in development at UC Berkeley. And other campuses are also pushing VR to new dimensions.
Student game developers at UC Santa Cruz collaborate in the CAVE lab, a fully immersive experience — think IMAX for 3-D — that allows groups to explore virtual environments together.
UC Merced recently opened the WAVE, a massive, half-pipe-shaped VR system that uses 20 screens with surround sound and high definition 3-D video to take users to places otherwise impossible to access, such as hidden chambers beneath the pyramids of Giza, faraway solar systems and neurocircuits within the human brain.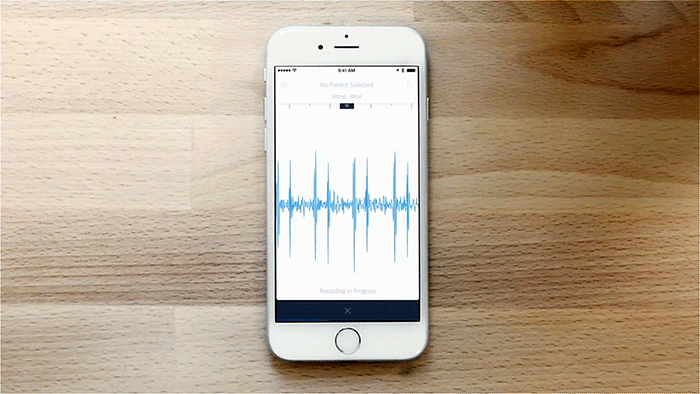 3. Invent the next big thing
A lightweight, collapsible bike helmet that conforms to the shape of the user's head, made entirely from mushrooms. A biodegradable algae surfboard. A 21st century upgrade to the trusty stethoscope that streams your heart rhythms to an app on your phone. These are just a few inventions that UC undergrads helped move from the lab to the marketplace.
UC cranks out five new inventions a day — many hatched from the minds of students.
In maker labs and clubs, students tinker with high-tech tools and fabrication equipment to build prototypes of projects that range from the wacky to the sublime. Campus incubators and accelerators provide work spaces, support and business resources to help students develop early-stage technology and learn how to commercialize their ideas.
The result: Enterprising students can have their names on a U.S. patent before they've even finished college. Learn more at the innovation and entrepreneurship page.
4. Teach a class in 3-D bioprinting, or the politics of "Game of Thrones"
Students anywhere can take a class, but at UC Berkeley and UCLA, they can design and teach one. The result is a range of offerings that explore weighty topics through subjects near and dear to students' hearts, from the latest Netflix binge watch, to Pokémon and the lyrics of Radiohead.
Recent classes have included "Politics through 'Game of Thrones'," which explores clashes among real-world ideologies, and "The Dude Abides," a philosophy course based on the cult favorite, "The Big Lebowski," drawing on teachings from the Tao and Bertrand Russell. It claims to provide pupils with a "Theory of Everything." There is also more serious fare, like surgery and quantum computing.
These pass/fail classes let students geek out over shared interests, such as Harry Potter, knitting and Magic the Gathering, or learn from their classmates' unique experiences, such as a course on PTSD taught by an army combat veteran. Those who develop the courses (under the guidance of a faculty member) gain an in-depth understanding of the subject, plus the ability to organize and communicate their thoughts and stimulate a conversation.
5. Bring healthcare to a remote African village
At the UC Education Abroad Program, the largest study abroad program in the country, participants do a lot more than sightsee. They forge connections across continents and cultures, and make lasting contributions in the places they go.
UC study abroad students and alumni established a medical clinic at a mountaintop village in Ghana, started a training program in India to empower women and girls, and founded a conservation organization now working in five countries on local efforts to preserve biodiversity.
With public service an intrinsic part of UC's mission, students looking to start nonprofits or make positive social change will find a wealth of resources to help them, from seminars that teach social entrepreneurship to grants for funding service organizations to a ready supply of volunteers.
6. Become a startup tycoon
Got a great idea for a startup? No need to go on Shark Tank. (Though UC Berkeley mechanical engineering senior Lavanya Jawaharlal recently did so, and walked away with $200,000 to start her STEM robotics education enterprise.)
UC offers many of its own pitch competitions, along with dozens of other ways to access the capital to launch a business.
The House, a venture capital firm started by a UC Berkeley graduate, provides funding exclusively to UC Berkeley-born startups. Startup UCLA, a 10-week boot camp in July and August culminating in a pitch day to VC investors, turns undergraduates into startup captains in the time it takes to perfect a tan.
Every one of UC's campuses hosts startup incubators where students can learn entrepreneurial skills and find other resources — like help with legal documents and training in building and running an organization — to assist budding moguls in getting their businesses off the ground. Find out more at the innovation and entrepreneurship page.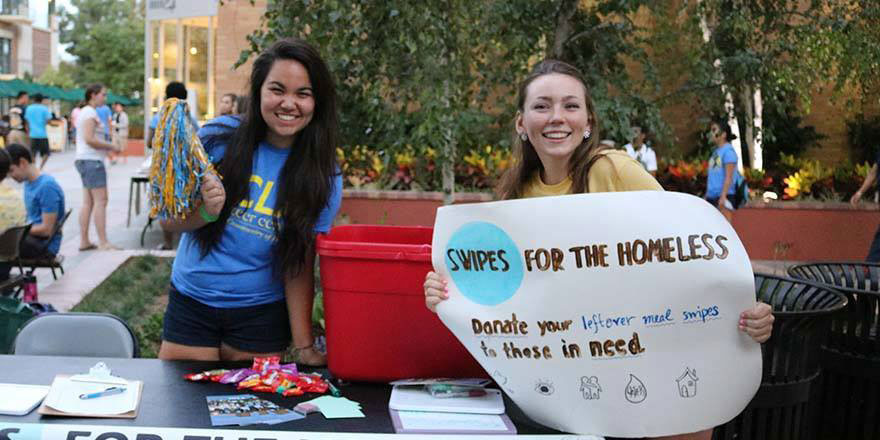 7. Improve the lives of fellow students
Dozens of programs are started each year by students for students, some of them with impacts far beyond what their founders envisioned.
UC undergraduates who spot a need on campus can apply to start a Student Initiated Program, which provides grants and funding, as well as training in how to manage an organization and recruit volunteers.
Some have been so successful they've been adopted nationwide. Swipe Out Hunger, started by UCLA student Rachel Sumekh as a class project, now partners with colleges everywhere to address student hunger by letting classmates donate unused meal credits.
Fellow Bruin Ashley Williams started Guardian Scholars to help former foster youth like herself navigate challenges such as where to spend Thanksgiving. The program is now in place at institutions across the country to help former foster youth feel at home.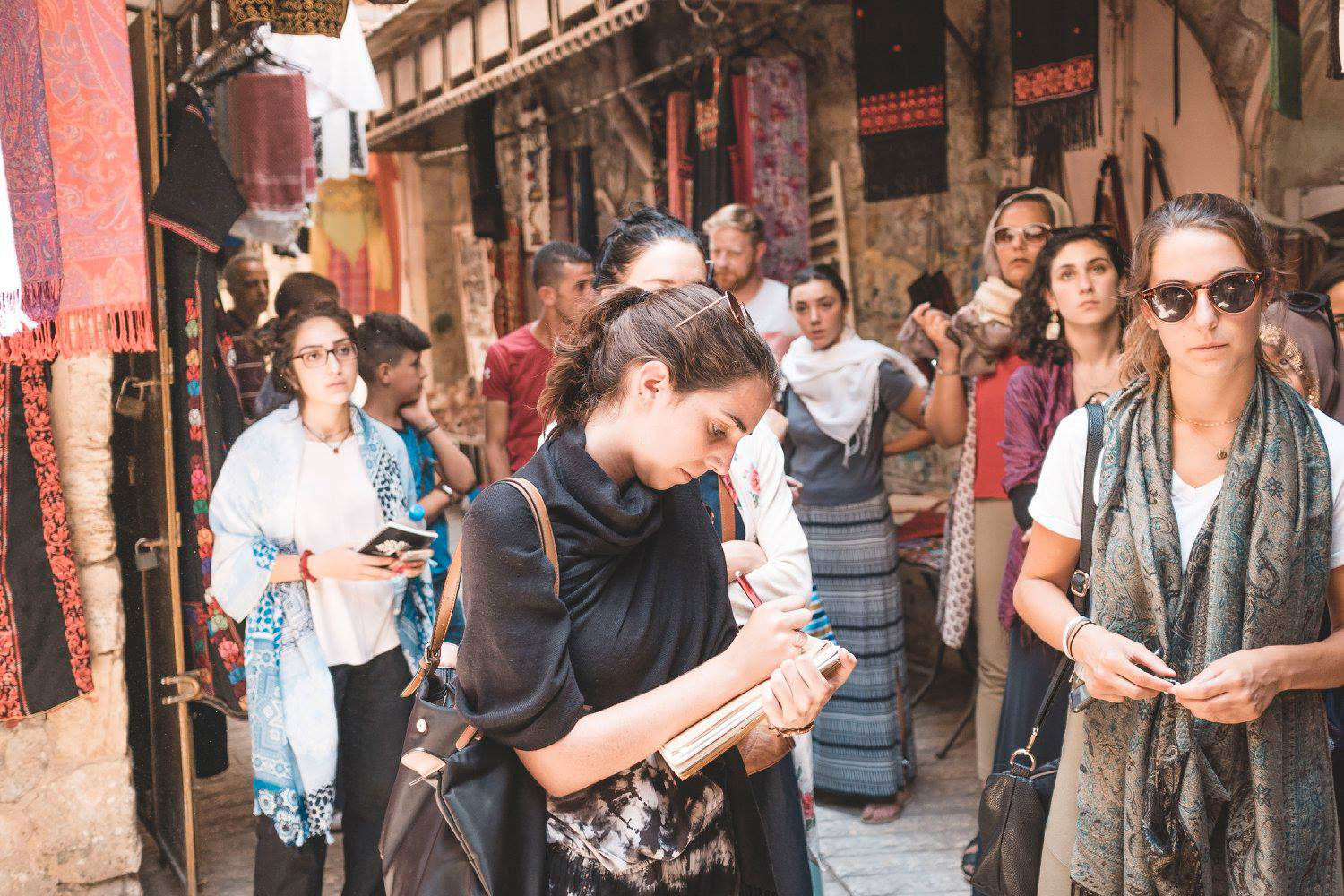 8. Have a hand in shaping national or international relations
In 2007, a group of UC Irvine students from Jewish, Muslim, Christian, Druze and nonreligious backgrounds founded the Olive Tree Initiative with help from the UC Irvine School of Social Sciences' Center for Citizen Peacebuilding. Their mission: gain fact-based knowledge of the Israeli-Palestinian conflict through hands-on experiential learning.
Now across the UC system, the program brings dozens of students and faculty on trips to engage with people on all sides of the conflict, many of whom have gone on to work on long-term peace-building in the region.
Closer to home, UC Sacramento and UCDC programs offer students the opportunity to work directly with those who are shaping state and national policy. UC's Presidential Public Service Fellows program, launched by UC President Janet Napolitano in 2016, provides scholarships to students seeking public service internships in the state or nation's capital.
9. Compete against champion college teams — on the field or game console
Home to champion sports teams and gold medal athletes, UC boasts recreational facilities where one might run into Olympians Madison Kocian in the weight room or Kathleen Baker doing laps at the pool. But thanks to a state-of-the-art arena that opened at UC Irvine two years ago, UC also leads the way in a hugely popular — if decidedly less athletic — field of competition: collegiate esports.
UC Irvine's 3,500-square-foot esports facility is tricked out with banks of high-end gaming computers and consoles, a community center for campus clubs to hold events, and a broadcasting station. Teams from across the country come to the center to compete in multiplayer games like "League of Legends," livestreamed to viewers worldwide. The campus even offers esports scholarships to recruit top players to its own varsity team.
But the arena is open to anyone on campus looking to hone their hand-eye coordination, strategic thinking, teamwork and split-second decision-making, all without risk of injury or even breaking a sweat.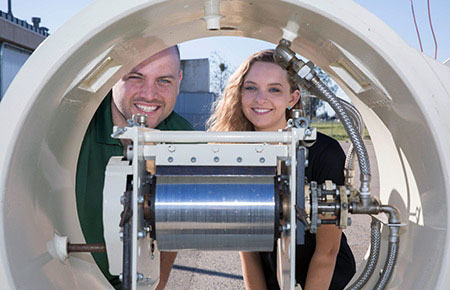 10. Go off the grid
UC is home to the largest planned zero-energy community in the U.S. — UC Davis's West Village — and the entire 10-campus system has pledged to be carbon neutral by 2025. It's no surprise it's a leader in green technology.
At West Village, students live in ultra-efficient housing powered by energy from the sun. The community is a lab for new energy-efficient technology, like a biodigester that turns campus food waste into fuel. Nearby is the Honda Smart Home, a prototype for the very latest in luxe, low-carbon living.
Students have a big hand in driving zero-energy innovation. This year, UC Berkeley students took home third place in the U.S. Department of Energy's solar decathlon, a challenge to build a zero-energy home.
Undergraduates also participate in research through programs like UC's Advanced Technologies Institute (UC Solar), a nine-campus effort which is pioneering technologies to make solar power the cheapest, cleanest source of energy in the world. Meanwhile, President Napolitano's Carbon Neutrality Initiative provides fellowships to fund student projects that will help UC reach its zero-carbon goal.