November 8, 2019
Nicole Freeling
,
UC Newsroom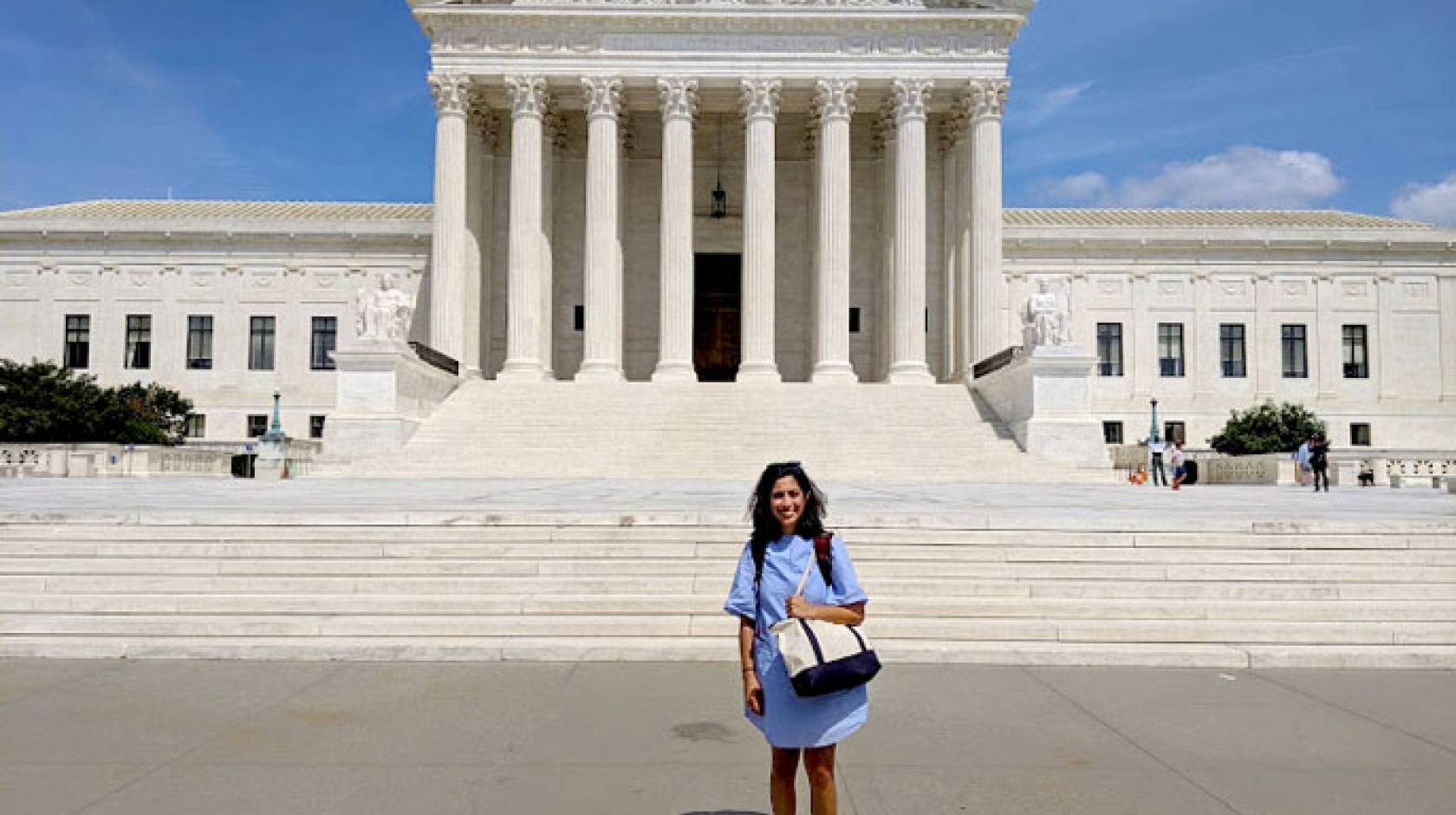 Viridiana Chabolla still has the stub from the first paycheck she ever received. "It was just $250, but it felt so good to be able to clock in and clock out," she said. "It was so exciting to pay taxes!"
On Tuesday, Nov. 12, Chabolla, now a law student at UC Irvine, will be at the Supreme Court to defend the rights of people like her to continue working and paying taxes, a right she was granted under the Obama administration with Deferred Action for Childhood Arrivals (DACA).
Chabolla, who has lived in the U.S. since she was a toddler, is among the plaintiffs challenging the Trump administration's move to end DACA. The UC Board of Regents also filed suit and will be making its case before the court on Tuesday.
Chabolla now has legal residency through marriage. But that was not true for her when the administration announced it would end DACA — and it is not true for roughly 700,000 other young people. "I can't imagine going back to a situation where I was unable to work," Chabolla said. "I have car loans, I have student loans. I thought I'd be able to pay those back and live a normal life."
A high achiever with few prospects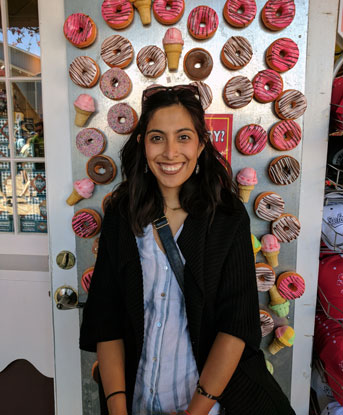 As a kid growing up in East L.A., Chabolla's undocumented status meant that she missed out on a lot of things her classmates took for granted: learning to drive, joining her friends on a school trip to Europe, being eligible for student loans to help pay for college.
But the worst part was not being able to look forward to a professional career.
As an officer in her school's Rotary Club, a competitor in academic decathlon competitions and active community volunteer, Chabolla had the smarts, talent and ambition to go far. Yet without work authorization, her prospects were limited.
"I had undocumented friends who'd gone to college and come home with degrees in English or psychology, only to end up having to work in unskilled labor," she said. "Part of me accepted that was the way things were going to go for me, too."
Nevertheless, she applied to and was accepted on scholarship to Pomona College, one of the most competitive schools in the country. There, she would peruse job boards the way some folks browse real estate listings and bookmark interesting ones on her computer.
Then one day, it seemed, all her dreams were made possible.
'Now I can do this!'
She had finished her junior year at Pomona when a friend invited her to a rally for immigration reform. There, attendees watched on a big screen as President Obama announced the DACA policy, which would grant young people like Chabolla, who had grown up in the U.S. and led productive, law-abiding lives, the opportunity to legally live, work and study in this country for a renewable, two-year period.
"It was one of the few times in my life where I wasn't cautious," Chabolla said. "I was just filled with this overwhelming happiness. I didn't know exactly what DACA was, but I knew it meant I could work. I could start a career after I graduated."
She applied immediately, took her social security number to the school office and got an hourly paying job.
"I applied to every job I had bookmarked," she said. "It was so exciting. It was like, 'Now I can do this!'"
Fighting for those with futures on hold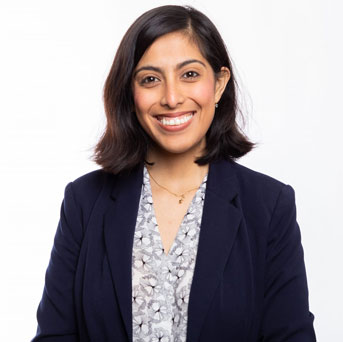 With plans to pursue a legal career, Chabolla graduated from Pomona and enrolled in law school at UC Irvine.
She was in her second week when the Trump administration announced its plans to end DACA.
The news was devastating. "My future and the future of so many people I cared about was just being tossed into the air like a coin."
A few days later, a lawyer she had worked with, Mark Rosenbaum, asked if she'd join the suit challenging the Trump administration's actions. "My instinct was, this sounds terrifying."
Yet, she realized that, as a budding lawyer, she was in a unique position to advocate for herself and others.
DACA, she notes, does not only benefit high achievers like herself. It is life-changing for hundreds of thousands of undocumented young people who call the U.S. home, who contribute to their communities in many different ways.
"It helps people build their lives and provide for their families. It helps them to be one more person who can drive a family member to school or to the doctor," she said. "Whether they work as doctor or a teacher or an auto mechanic, DACA allows them a way to be safe."